1. Strategic Blueprint
Your first step to successfully transition your business to a digital future starts with strategy.
The strategic blueprint is a practical modern-day business plan. Our experts will work with you to fine-tune your business model, create strategies to identify your most valuable customers, and position your business competitively to increase sales and transform your business.
Gain clarity on your business's core competencies, using our frameworks we will help you build a strong brand vision that clearly differentiates your business from thousands in your industry, and develop your brand's promise and experience to every customer that you serve.
Get me started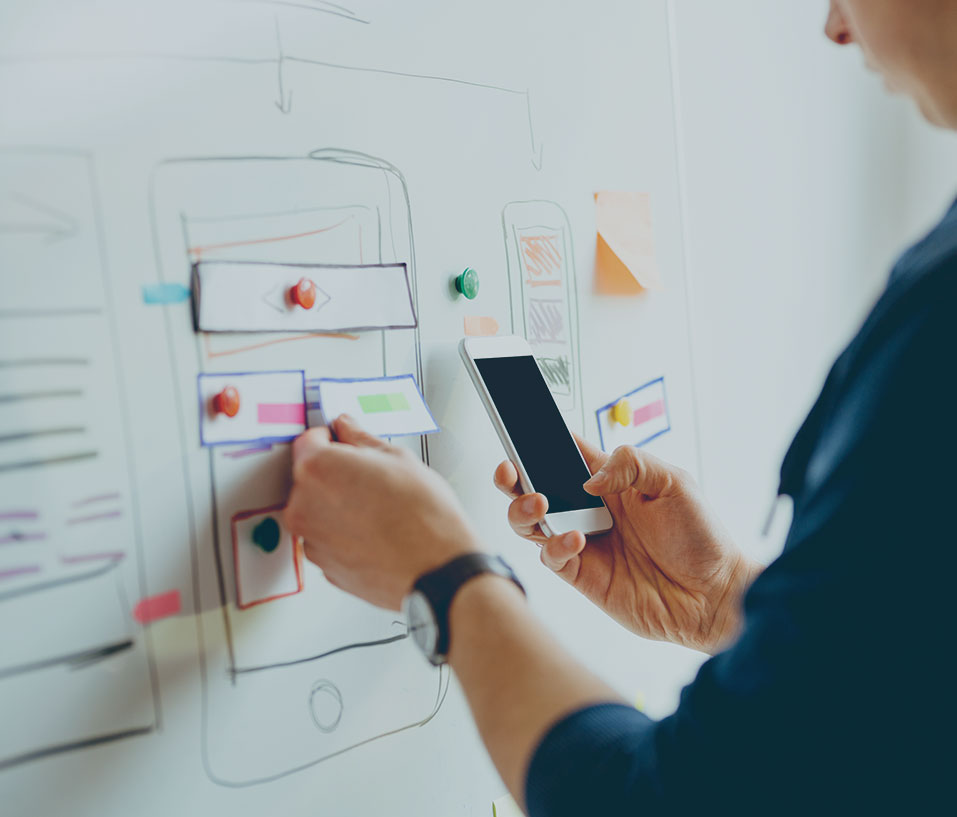 2. Online Brand Development
World-class brand designers will create strong online branding that delivers instant trust and credibility wherever your customers see your brand.
Our experts will incorporate branding that positions your business to stand apart from competitors and compete with much larger brands, with a unique value proposition focused on providing a modern UI design.
This will help you to create that brand consistency you are after on your website, which can then easily translate powerfully on all your social media channels.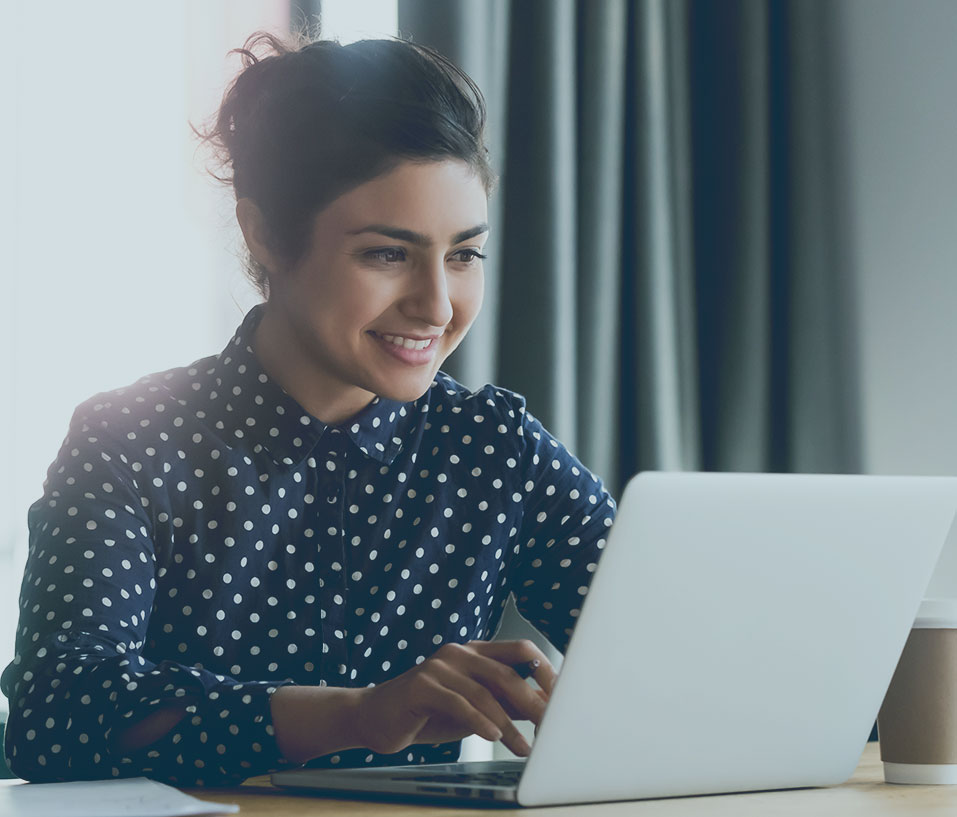 3. Web Development
Your website is then custom developed by top-class developers using
intellectual-property developed over 15 years to ensure the design is delivered
to internationally accepted quality standards so your business builds instant trust and credibility with your customers.
While we do all the above, we will get you working on getting us some valuable content based on the strategy developed in step 1. You know your business and its vision better than anyone else and this is what we draw from.
Get me started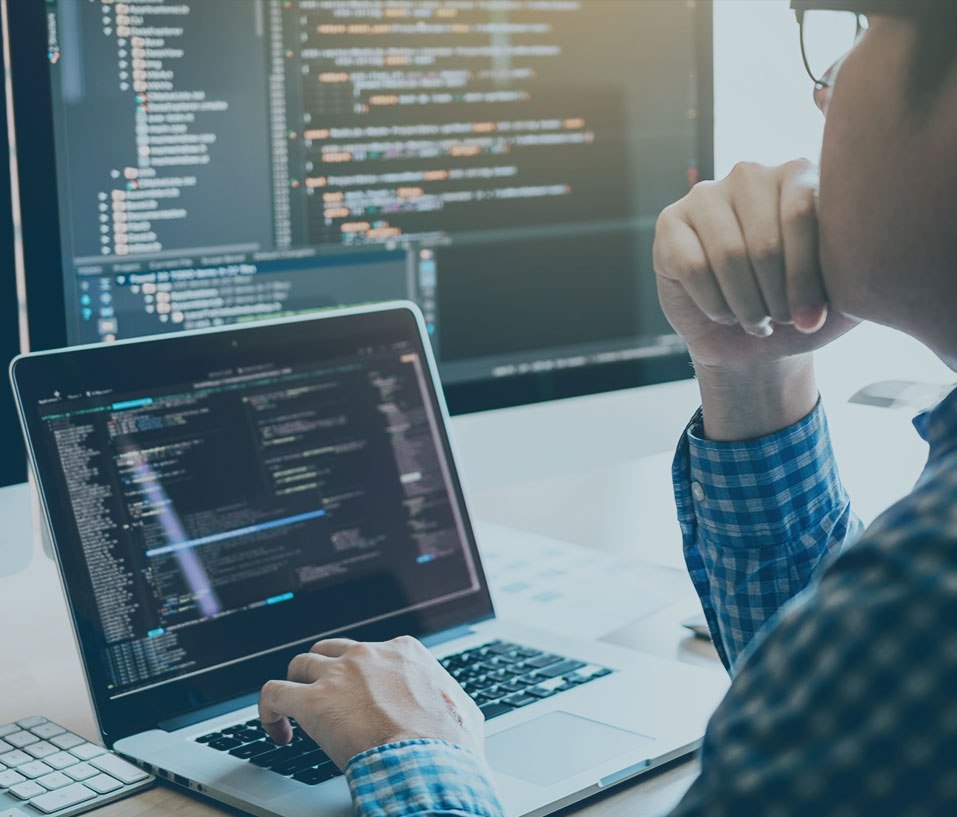 Choose the best plan for your business
Ideal for businesses with sales
below $200K / Year
One-page website
Basic strategic framework
Professional pre-built designs
Self-editable
AUD 180 + GST / week
Pay fortnightly over 6 months
Total Price: $4,680 + GST
Or
$1,500 + GST / mo
Pay in 3 Monthly Installments
Total Price: $4,500 + GST
Ideal for businesses with sales
between $200K and $500K / Year
Comprehensive strategic framework
Customised online brand design
Dedicated client owner & strategist
Internal UX & CX approval
Self-editable
AUD 340 + GST / week
Pay fortnightly over 6 months
Total Price: $8,850 + GST
Or
$2,840 + GST / mo
Pay in 3 Monthly Installments
Total Price: $8,520 + GST
Platinum Plus Website Package
Ideal for businesses with sales
above $500K / Year
All features of Platinum Package
Superior online brand design
Advanced lead generation package (Blog feature, Lead magnet for homepage, Advanced signup forms, Mailchimp/CRM integration)
On-page SEO
AUD 520 + GST / week
Pay fortnightly over 6 months
Total Price: $13,500 + GST
Or
$4,350 + GST / mo
Pay in 3 Monthly Installments
Total Price: $13,050 + GST
By signing up, you agree to our terms and conditions.
*All prices quoted are subject to GST
Automations and Innovations you can add-on
PayPal integration
A ready-made way to accept PayPal payment on your website. (up to 5
products/services)
$850 excl GST
Credit card payment
All the major credit cards are secure for your business payments. (up to 5 products/services)
$850 excl GST
E-commerce integration
Start making money online by selling your products/services instantly.
Up to 10 products $2450 excl GST
11 to 100 products $3950 excl GST
Blog integration
Provide unique content to your customers and increase website traffic.
$890 excl GST
Customer login portal
Powerful private  space for your customer to log in securely and interact with your business.
$1480 excl GST
Additional web pages
Add inner pages to your existing website built by NetStripes. Includes design consistent with your existing online branding.
$890 excl GST
Interactive booking system with calendar integration
Get a highly interactive system where you can take bookings from your clients and get them connected straight away to your calendar. No more manual work.
$725 excl GST
Landing pages (WordPress)
Strategically designed landing pages focused on customer conversions. It will powerfully articulate your value proposition and create trust and credibility.
$2490 excl GST
Dynamic forms
For your online innovations like applications with e-signatures and forms with custom logic etc.
Basic plan starts with
$950 excl GST
Online Event Registration System
Online registration for events and webinars – saving time and money with efficient automation
$2950 excl GST
Online Learning Management System
Take you knowledge and expertise development online with this learning management system
$3750 excl GST
Integrate your Xero and other Accounting Systems
Save your valuable time with manual paperwork by automating your website income with your accounting sytems
$1290 excl GST
Integrate your CRM & marketing automation System
Take your marketing to the next level by integrating your website leads with your CRM
$890 excl GST
Cyber Security – WordPress Update
Protect your website from being exploited by hackers targeting old and un updated software. Cyber security threats are rampant and can be avoided.
$450 excl GST
Cyber Security – Backup your website
Ensure you have a backup of your website in the event of a cyber security breach or hosting related technical issues that can be disastrous.
$490 per annum (Fortnighly automated backups)
**restoration will be charged separatetly starting from AUD 400 upwards
Google PageSpeed Insights optimisation
Get your website a 90+ score for mobile and desktop in Google PageSpeed insights assessment
$ 390 excl GST
On-Page SEO plan
Complete on-page SEO improvement for your website
$ 1850 excl GST
---
12 Pillars of a Winning Website
Struggling with a website that isn't delivering results? Then there's a high chance you've not nailed the 12 pillars of a winning website. This video will give you the knowledge you need to set the foundation for a winning online presence..
Just a few of the reasons to choose us
All prices are subject to GST at applicable rates and are in Australian dollars. (GST is applicable to Australian customers only).
Payments are via direct debit and will be made monthly over a 12 month period for all easy pay plan customers.
You will receive 90 days of warranty support free of charge for any technical defects of your website.
Due to the flexibility of this platform, you are able to add features and functionality as per below (see "Want more") as your business grows. Any additions not listed below will be separately costed and sent to you for approval.
The success of plans is dependent on extensive cooperation by customers.
The above plans are subject to change without notice.
* Does not include complex ecommerce payments
* Enhanced security measures to provide protection to all clients yet no guarantees are provided.
Please read  NetStripes Service Agreement before confirmation
Custom design
Expert advice
No hidden fees
No upfront payment
Responsive mobile friendly design
Easy to update websites
Integrations to Spur your growth











Frequently Asked Questions
---
Why are NetStripes websites so affordable
We believe world-class web solutions must be affordable and accessible to small businesses and start-ups. With this vision in mind, we have created several groundbreaking innovations to achieve outcomes of
extreme affordability, quality, and timeliness. These innovations have been created over a period of more than 36 months using over 15 years of intellectual property. We want small businesses and start-ups to market themselves confidently online as big businesses do.
Are there hidden charges?
There are no hidden charges, we have helped hundreds of clients with our services.
You may request additions to all the standard packages as you grow and these will be quoted to you upfront before you proceed to ensure no surprises to you as a customer.
How is it that NetStripes are able to complete your websites so fast ?
Several groundbreaking innovations we have created over a period of 36 months, using over 15 years of intellectual property have enabled us to bring together – not just speed but high quality, great branding, and affordability to small business clients.
Is hosting included in these packages ?
Hosting is included in the solopreneur package up to 1 GB of storage. For all other packages, you may use your own hosting arrangements or we can recommend a reliable and cost effecting hosting provider(s).
Can I integrate the NetStripes web solutions with Mail chimp, my CRM etc :
NetStripes integrates with most popular, CRM, mail solutions, invoicing systems, payment platforms. See under integrations for more.