For the first time in NetStripes' history, we took our biggest networking event Bizruption to the West. As one of the most anticipated nights for our Central West city – Dubbo, Bizruption Goes West brought over 30 small business owners together to fuel discussion on the importance of digital innovation and strong online presence.
Keep reading to check out the highlights of Bizruption Goes West 2019!
Opening speech by RDA Director – Megan Dixon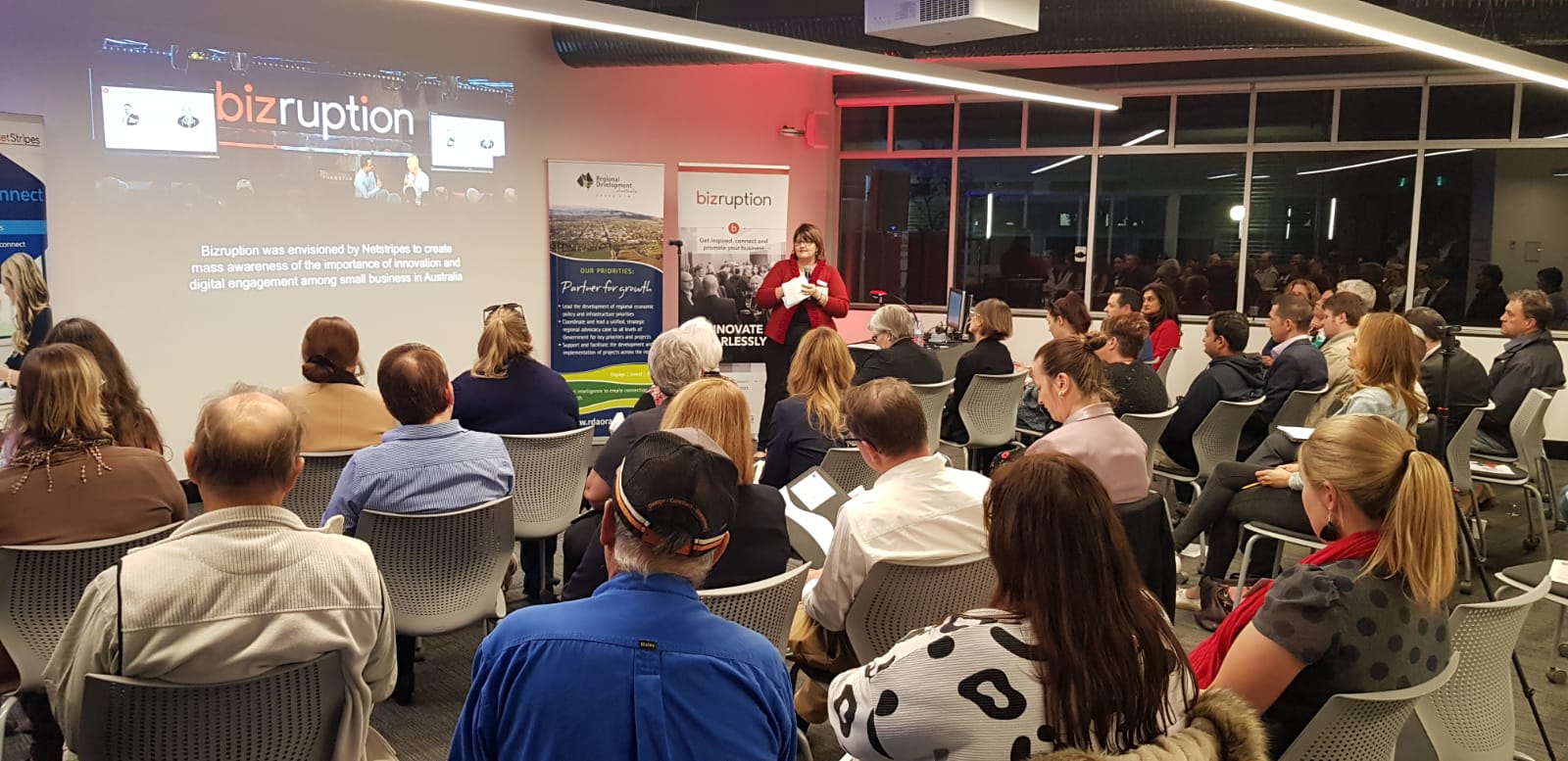 Megan Dixon – RDA Director
It was our absolute pleasure to have the Director of Regional Development Australia of Orana, Megan Dixon start off the night. At 5:30pm sharp, Megan welcomed our guests to Bizruption and gave a detailed introduction on what Bizruption is and what was its vision. Our MC of the night was truly fantastic – her capability to host and facilitate the event was above and beyond and really brought great energy and enthusiasm to the room.
Panel discussion with 2 of Dubbo's most successful businesses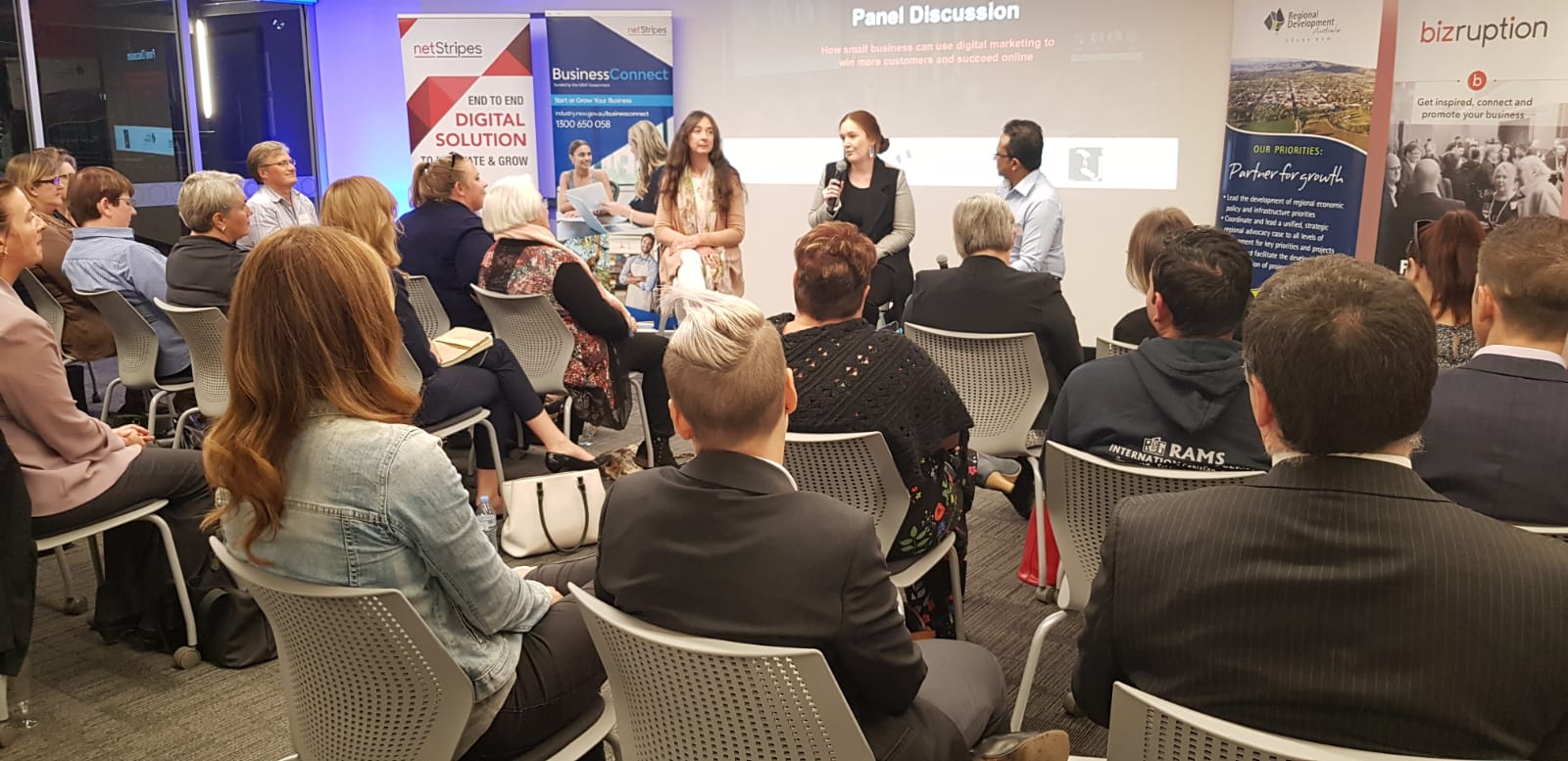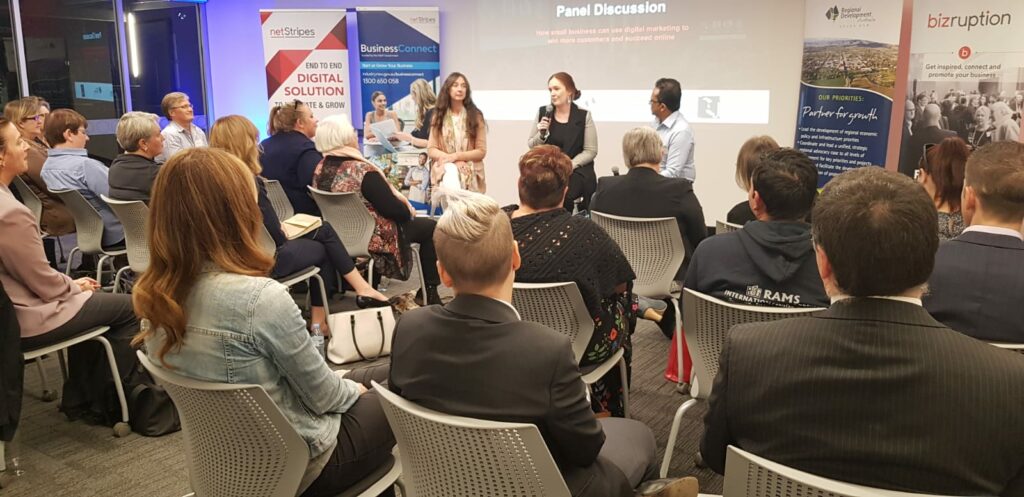 (From L – R) Prue Duffy, Kate Griffiths, Dinesh De Silva
On the panel discussion, Dinesh interviewed Prue Duffy from A Bowen Clinic…and other journeys and Kate Griffiths from Lazy Sunday Lifestyle on their small business success, and how small businesses of Dubbo can use digital marketing to win more customers and succeed online. From content planning to social media to "tremendous business strategies", Prue and Kate both shared lots of great advice with the audience.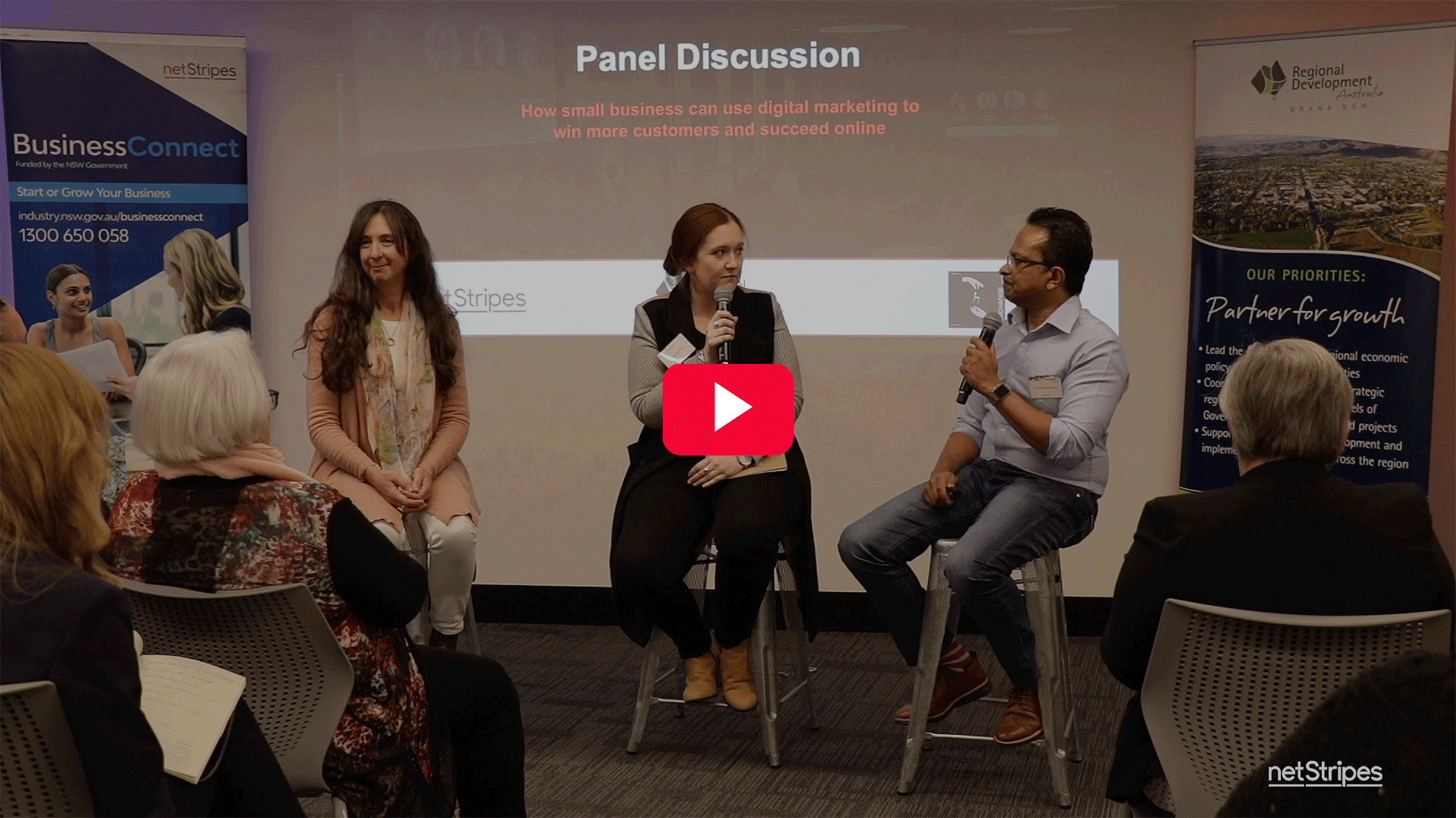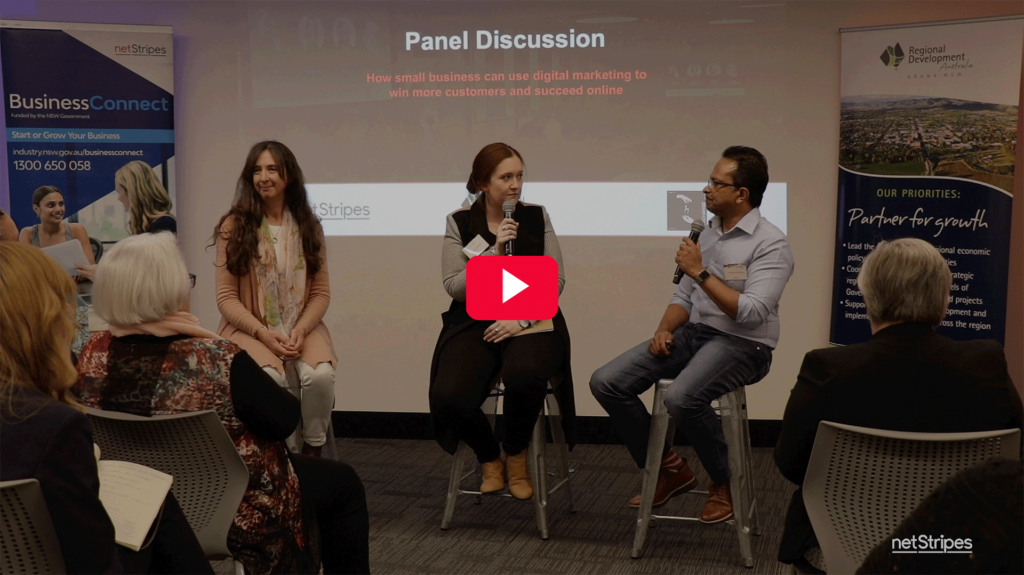 Pitchfest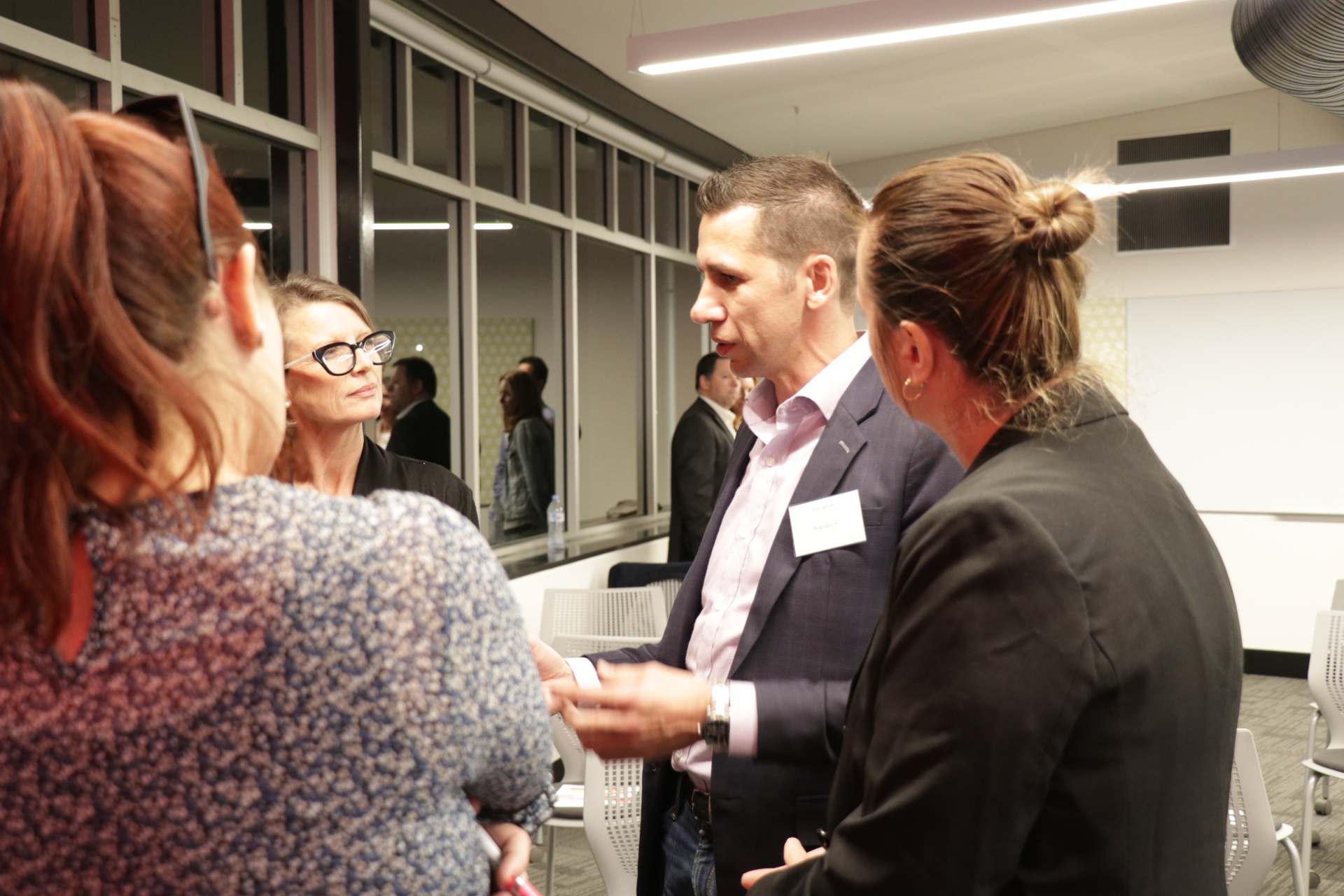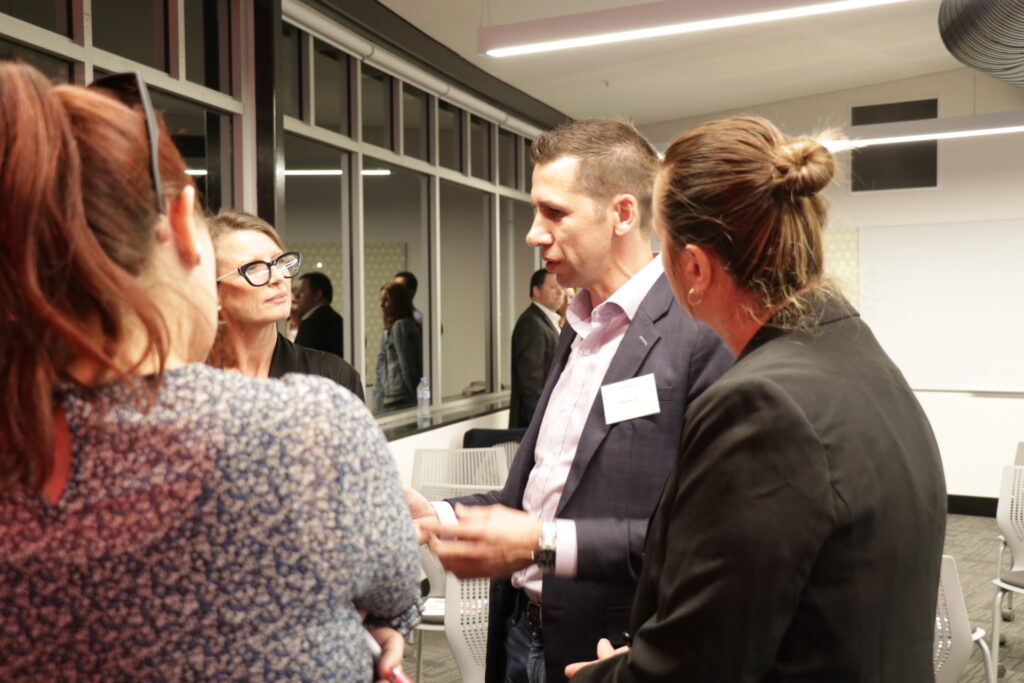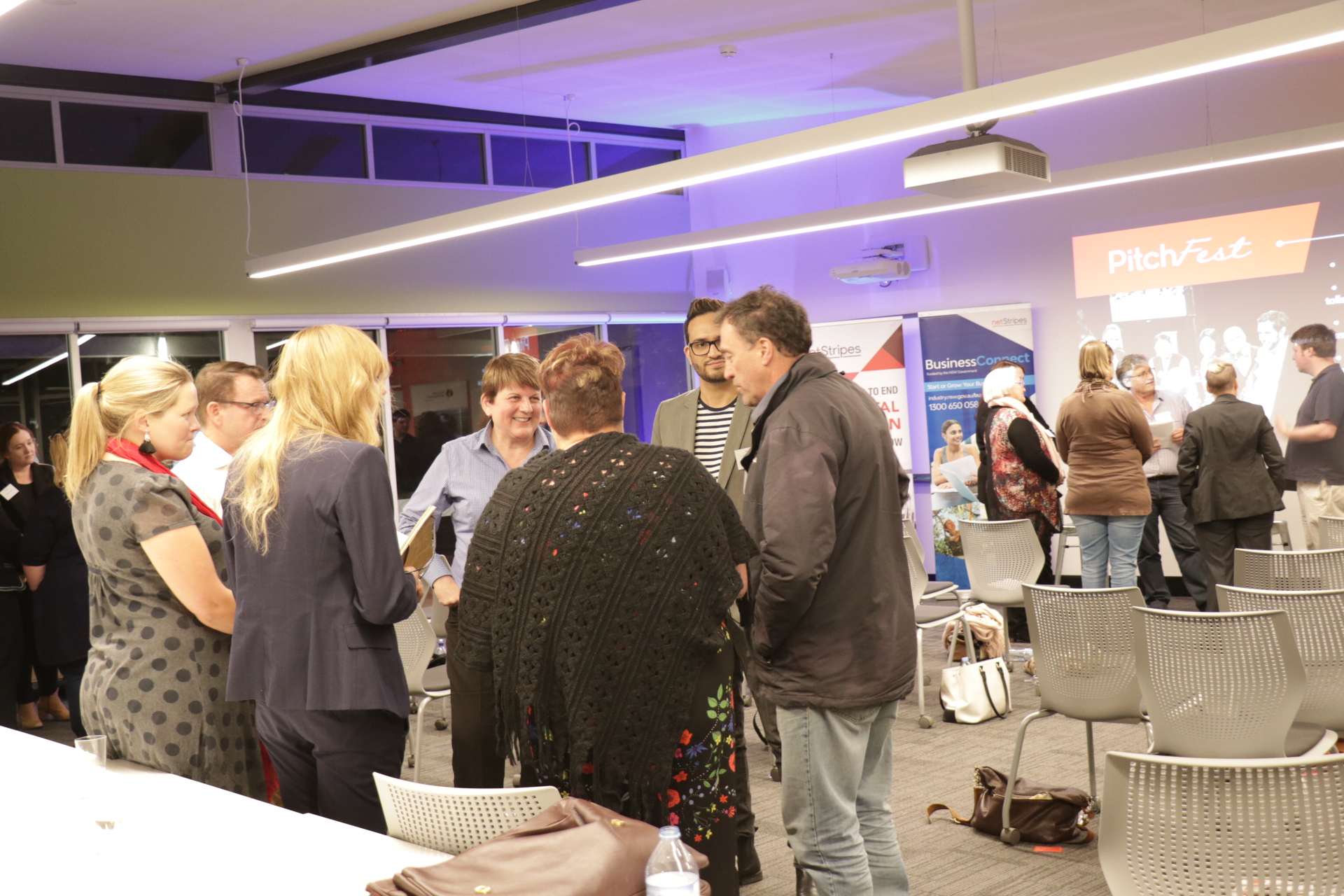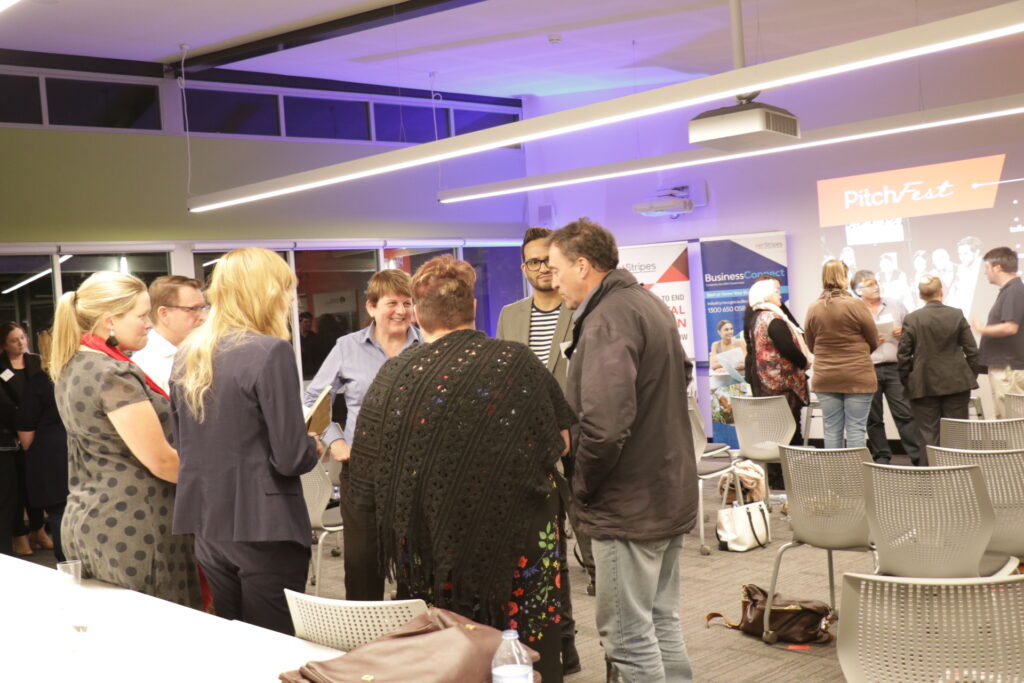 And of course, we wrapped up the evening with Pitchfest; the best opportunity for all small businesses to do a quick 30-second business pitch to their peers. Not only was it a fun and adrenaline-rush activity (tick tock), but really a chance for them to practice, practice and practice.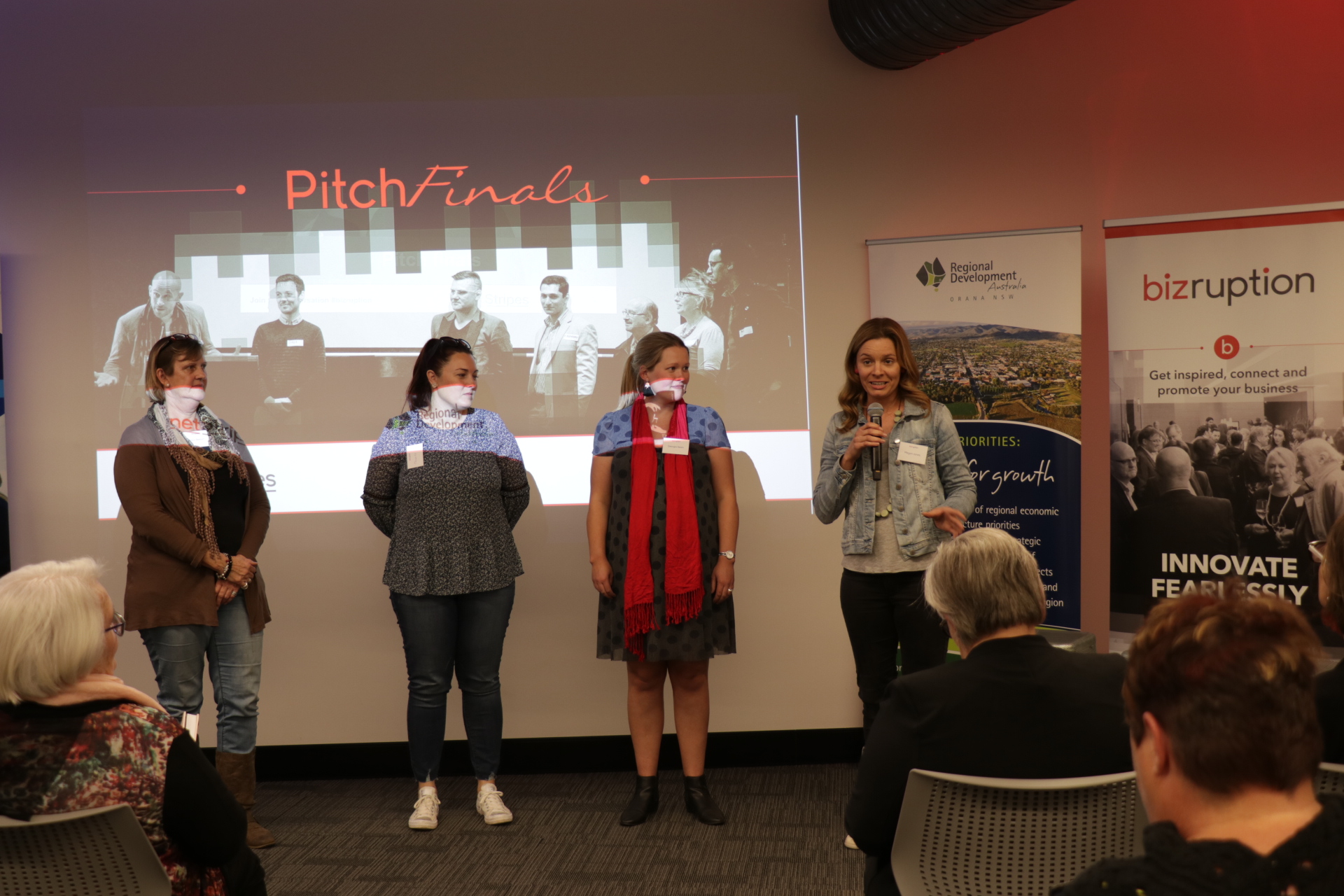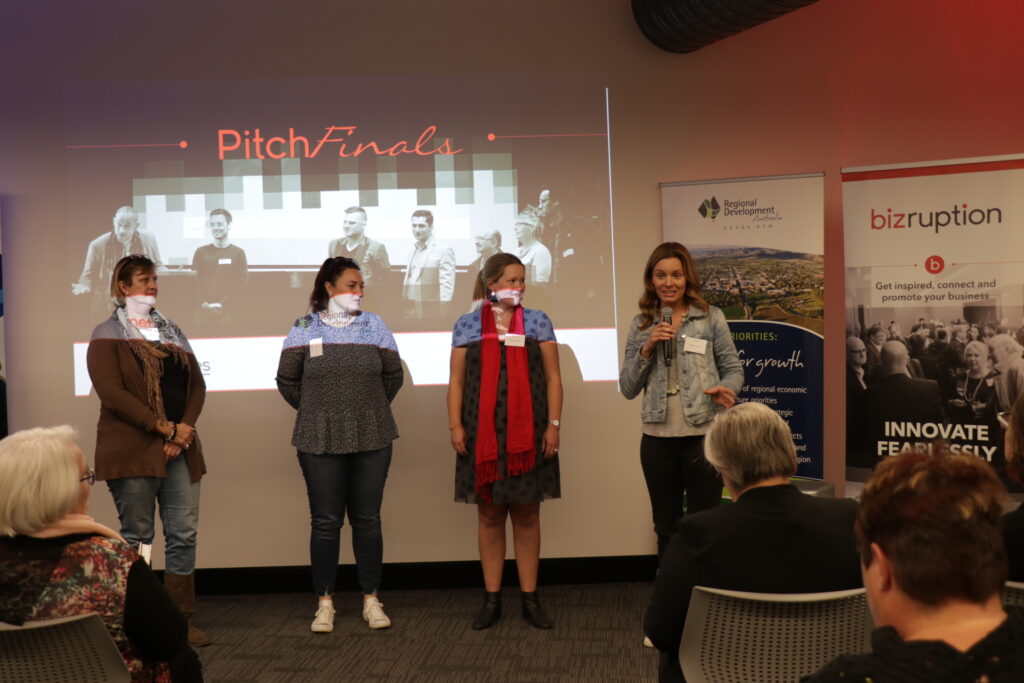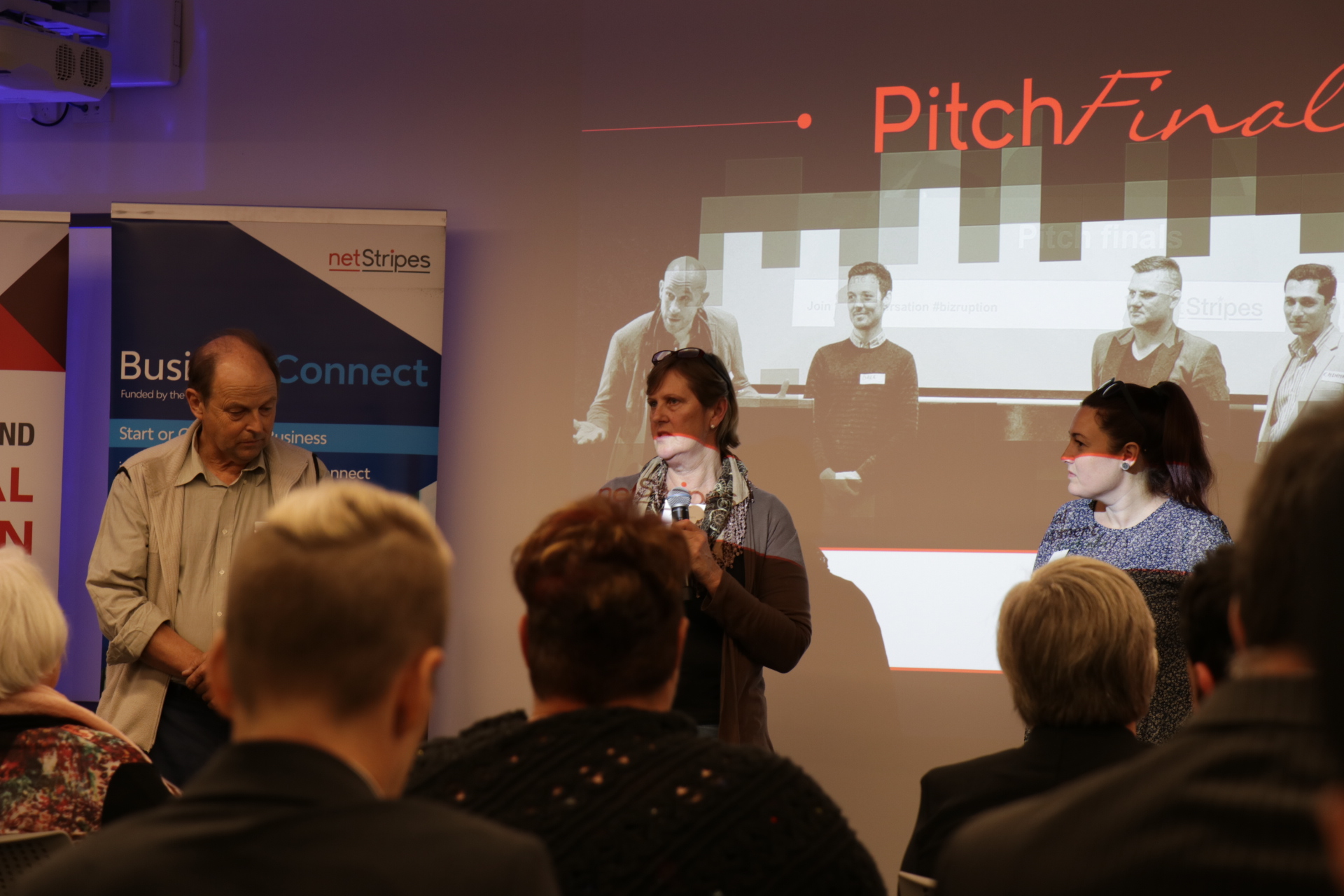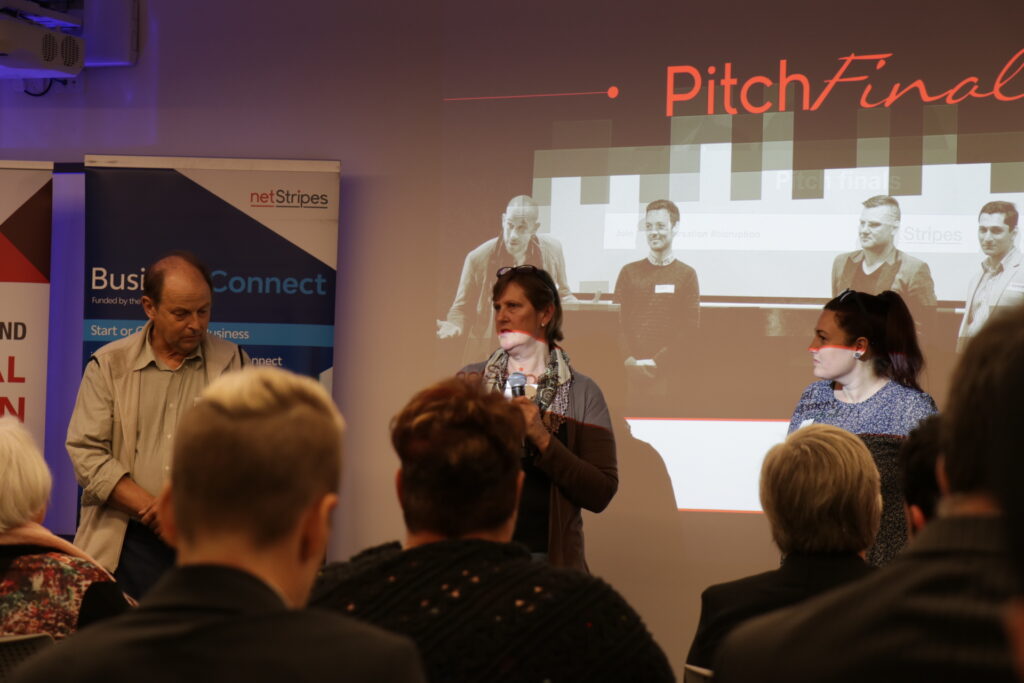 Indeed, the finalists did an incredible job, some so convincing it had the room intrigued and ready to visit and support their businesses. Hopefully, finalists' pitches have inspired others to work on and improve their business pitch, and we hope to see them on Shark Tank soon (just joking!).
Social Media Contest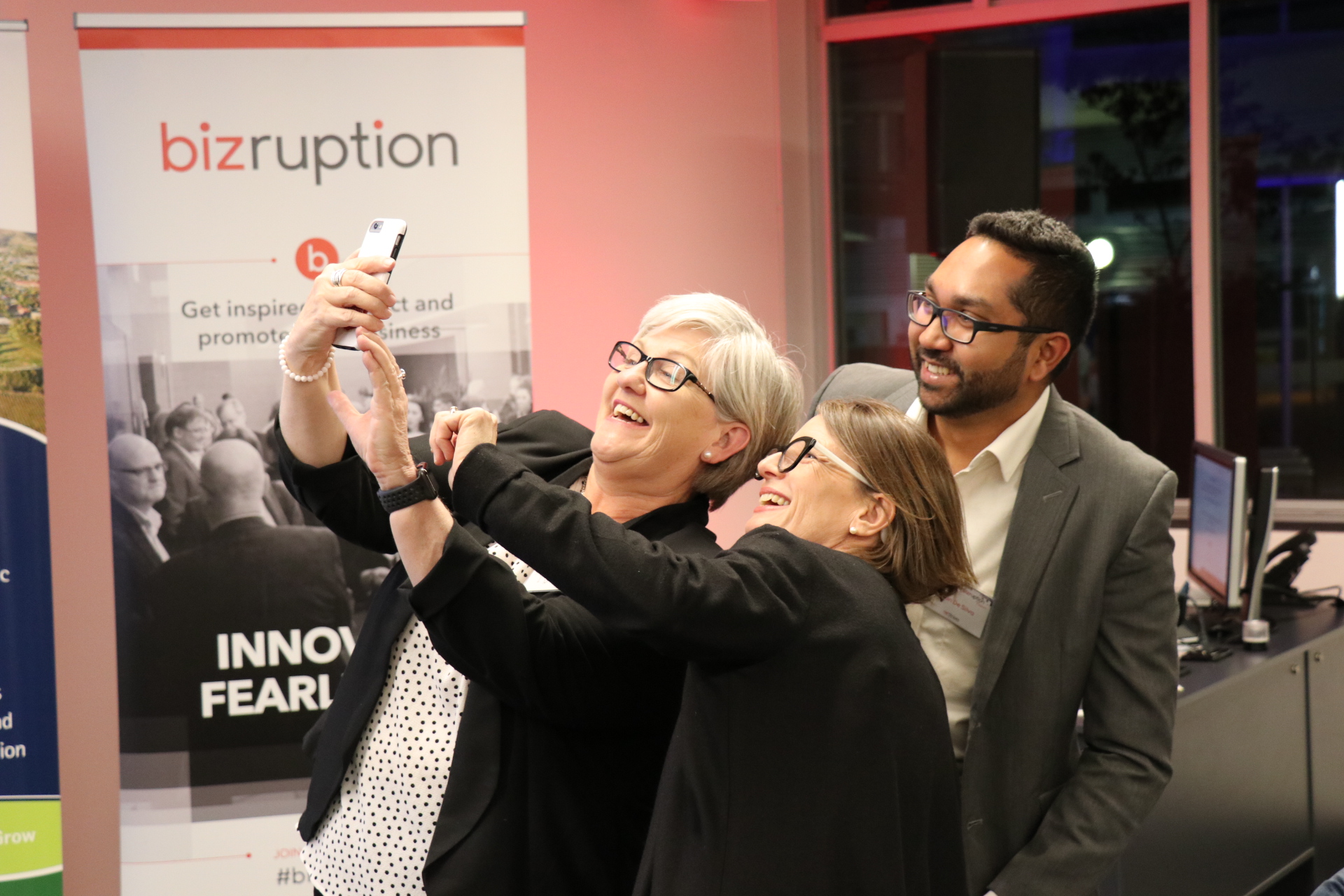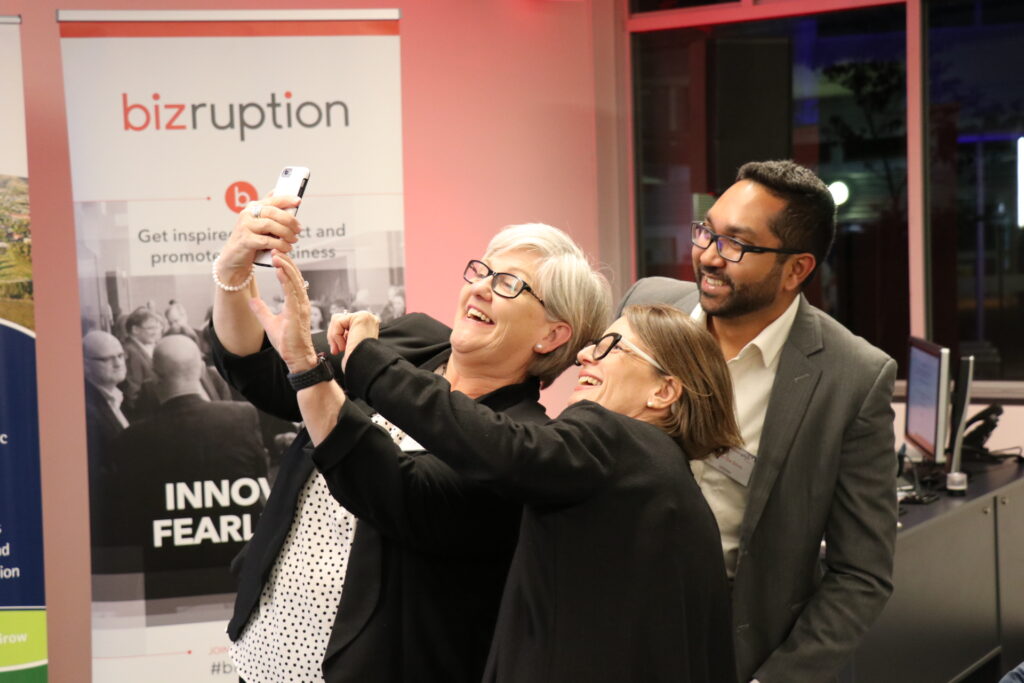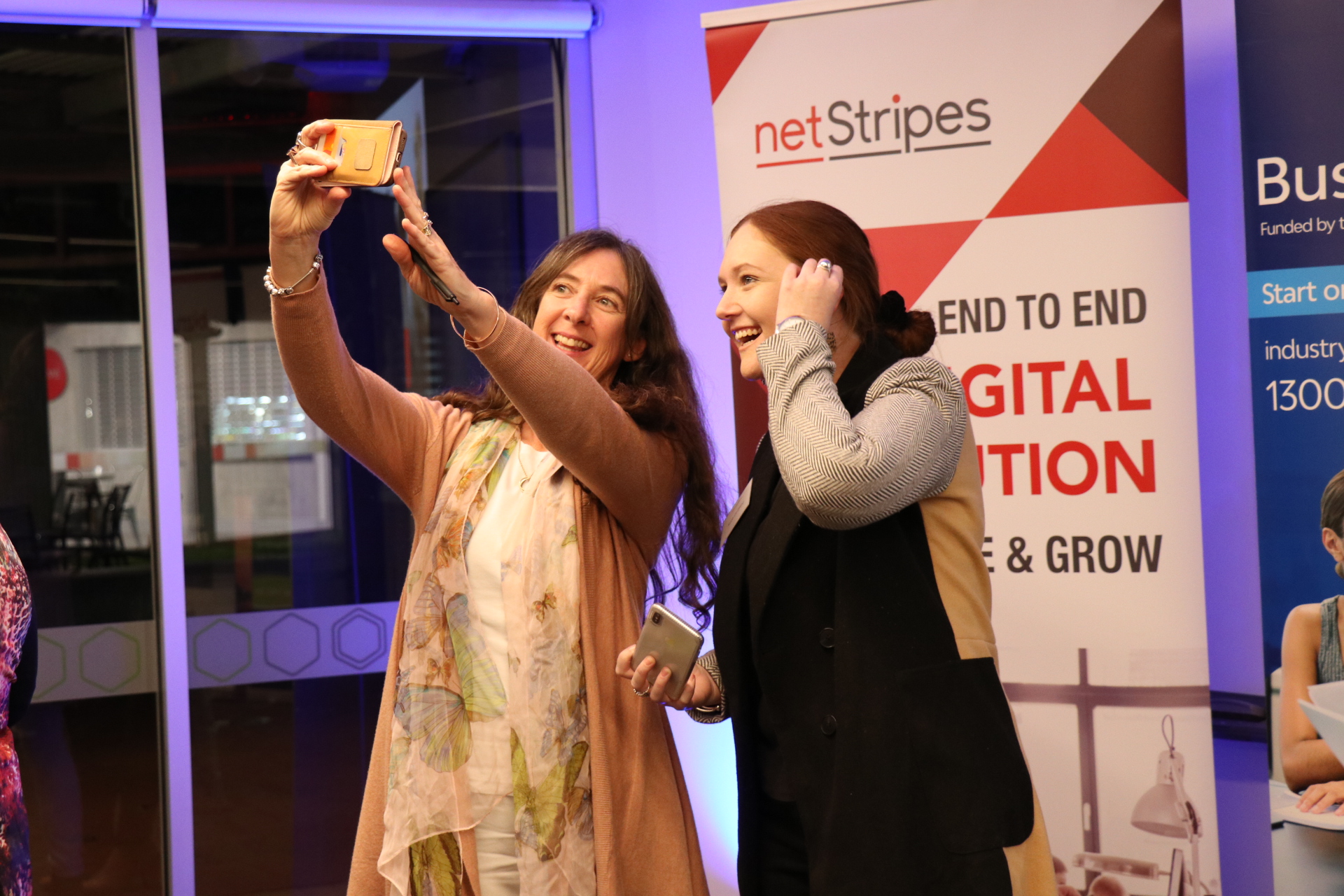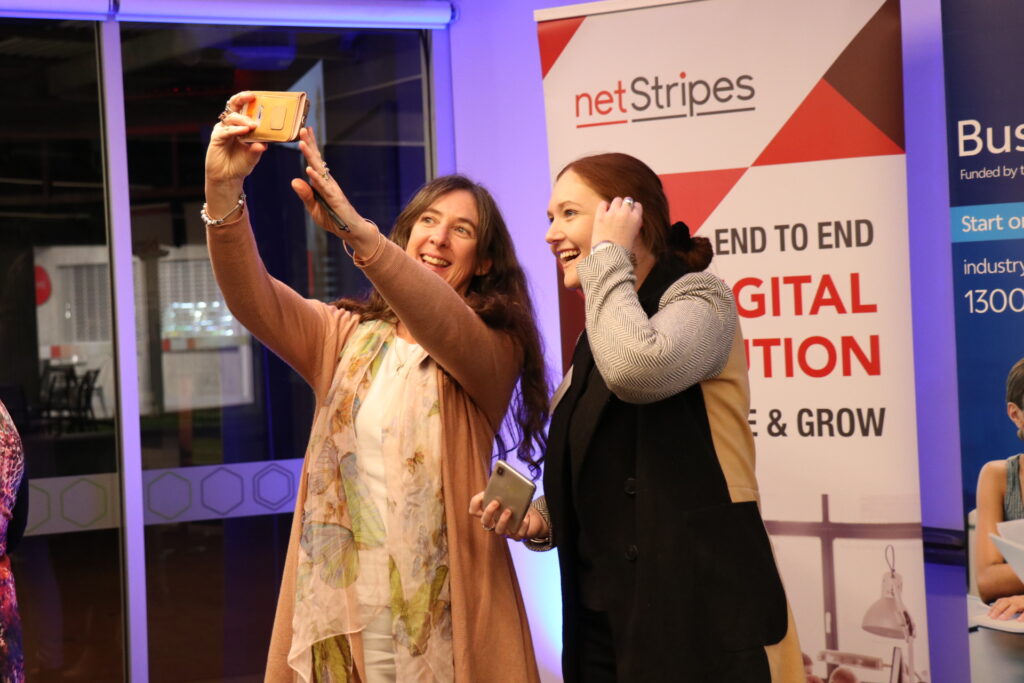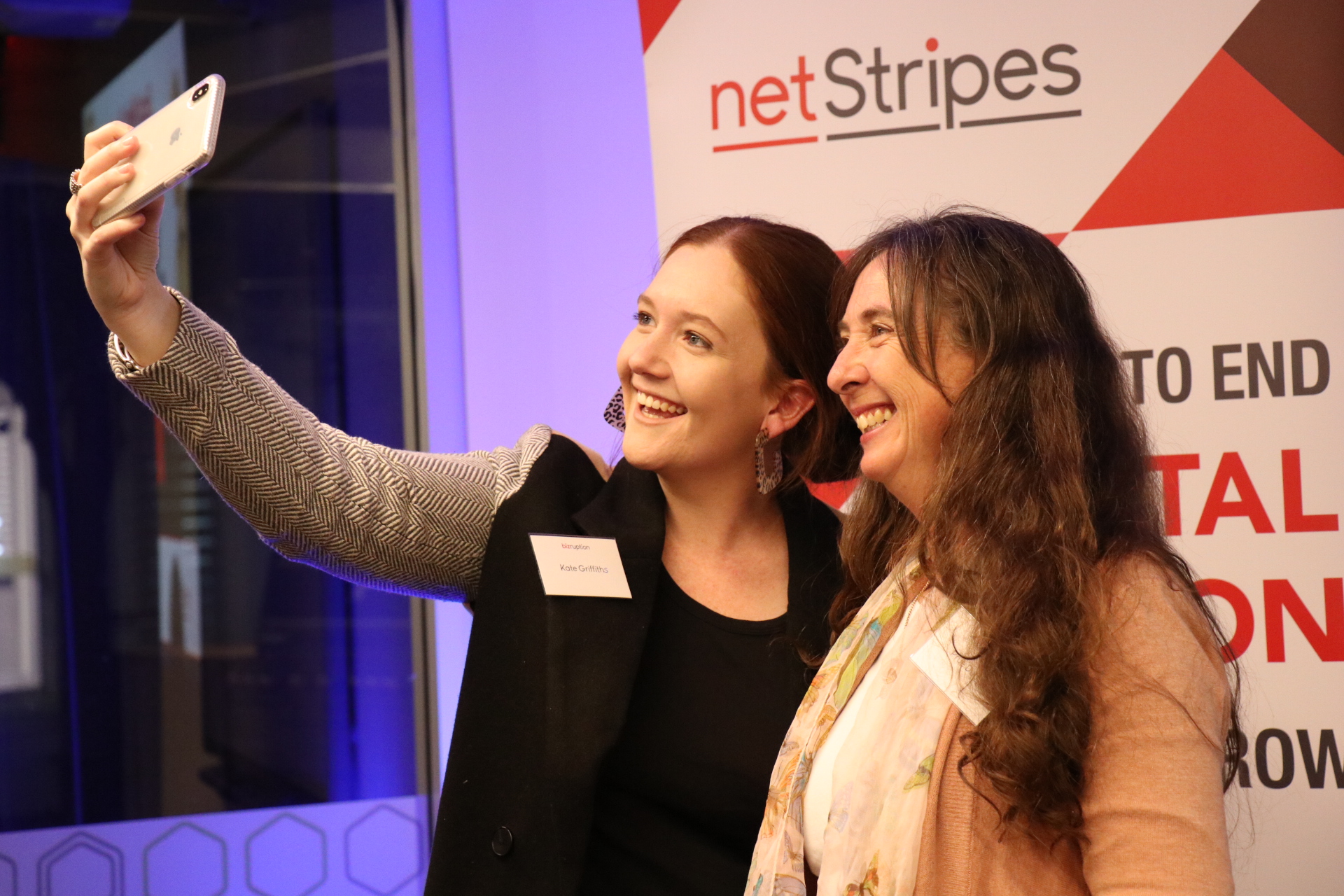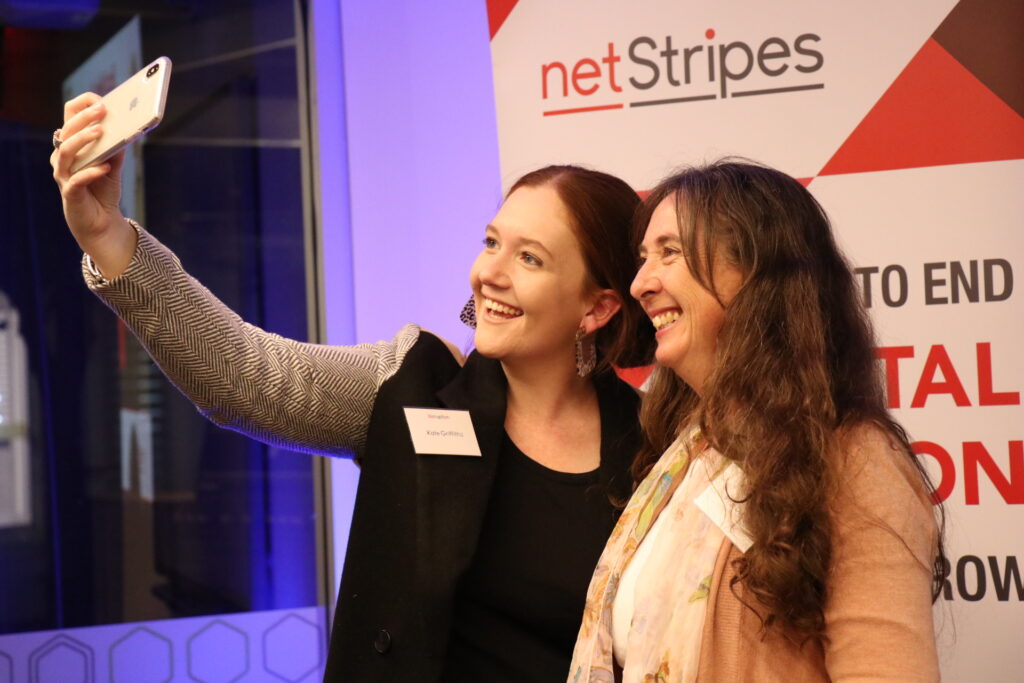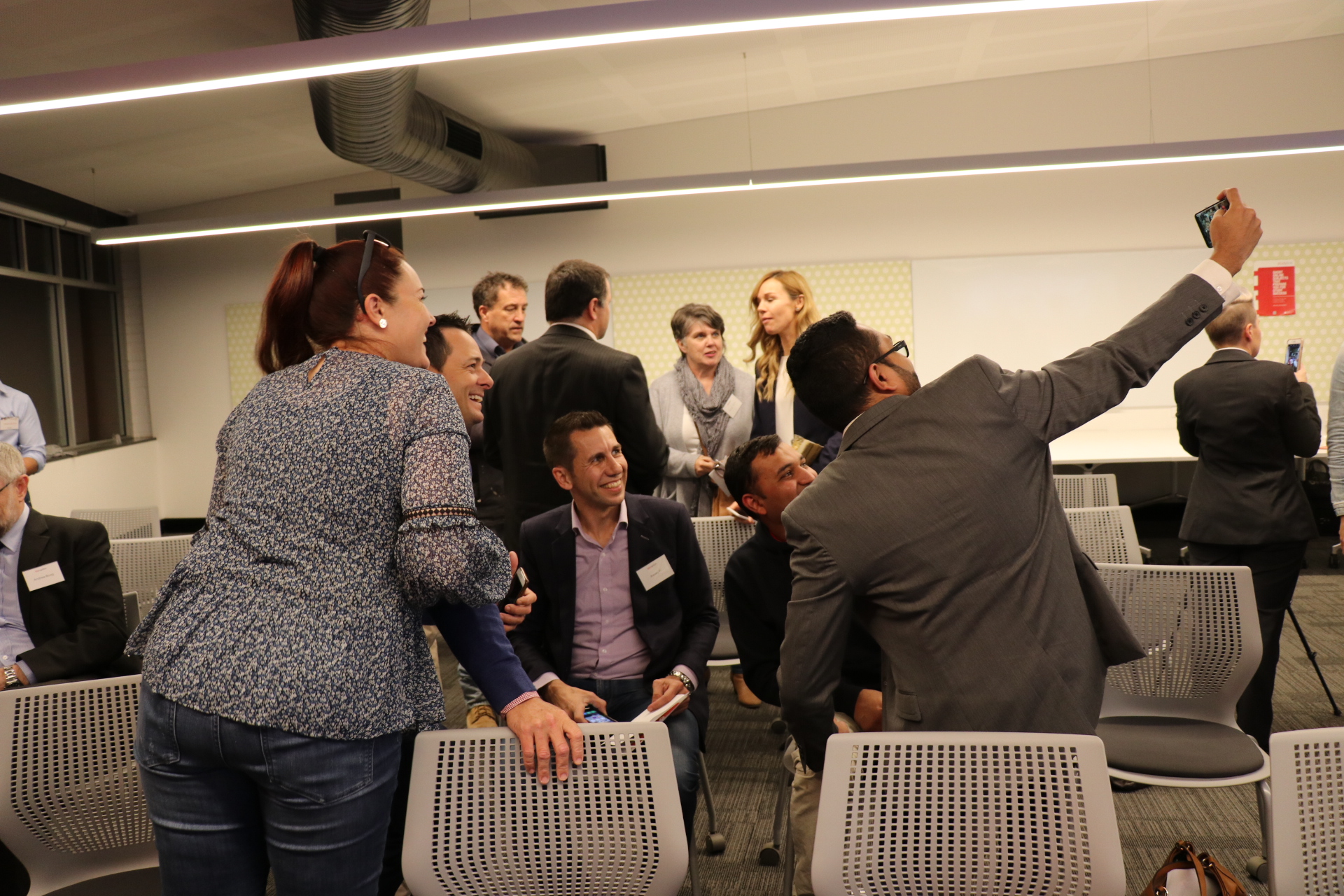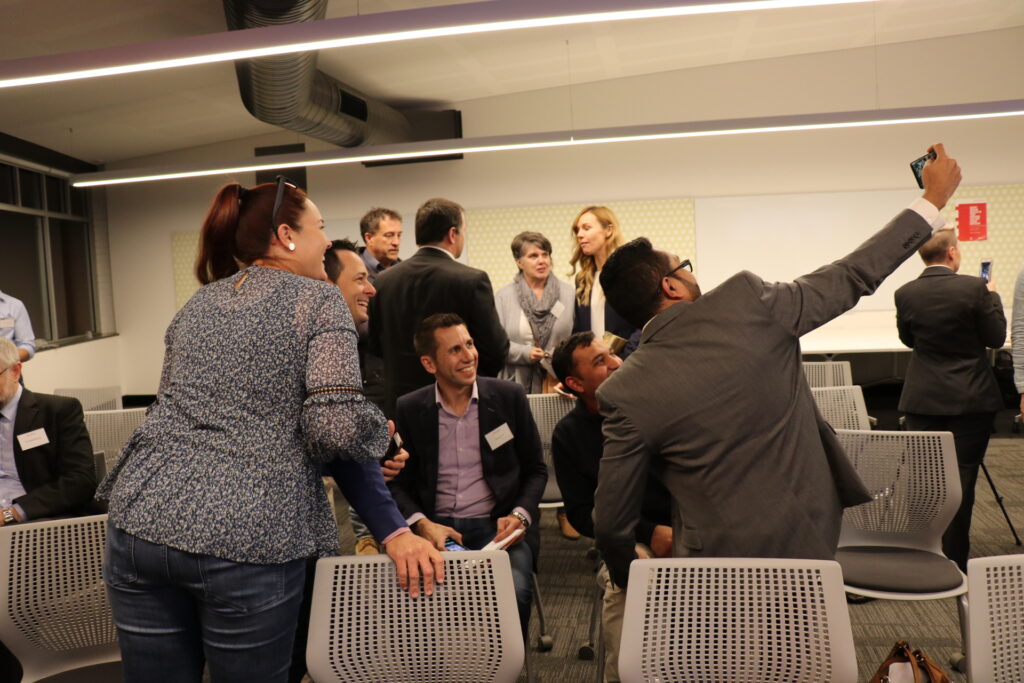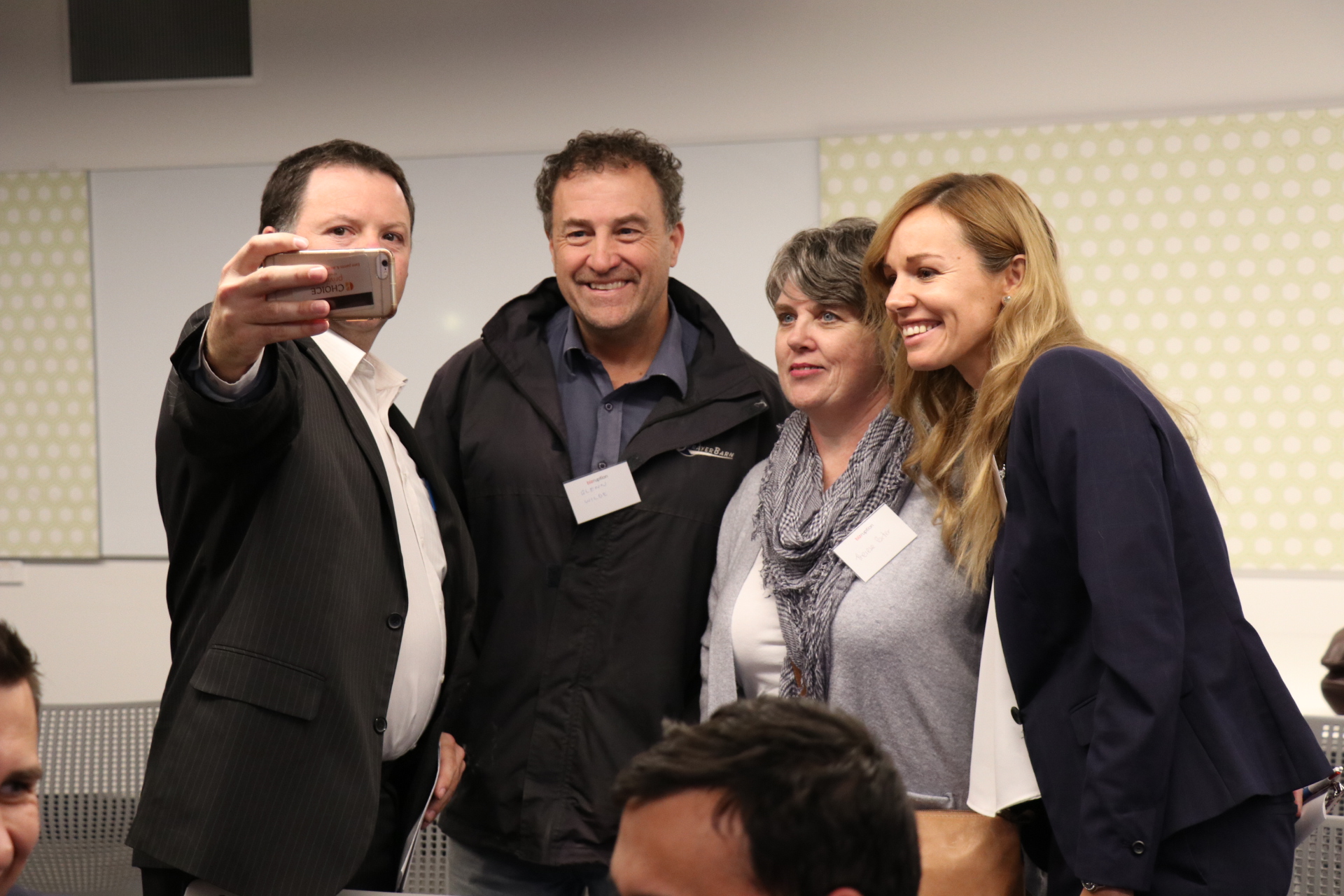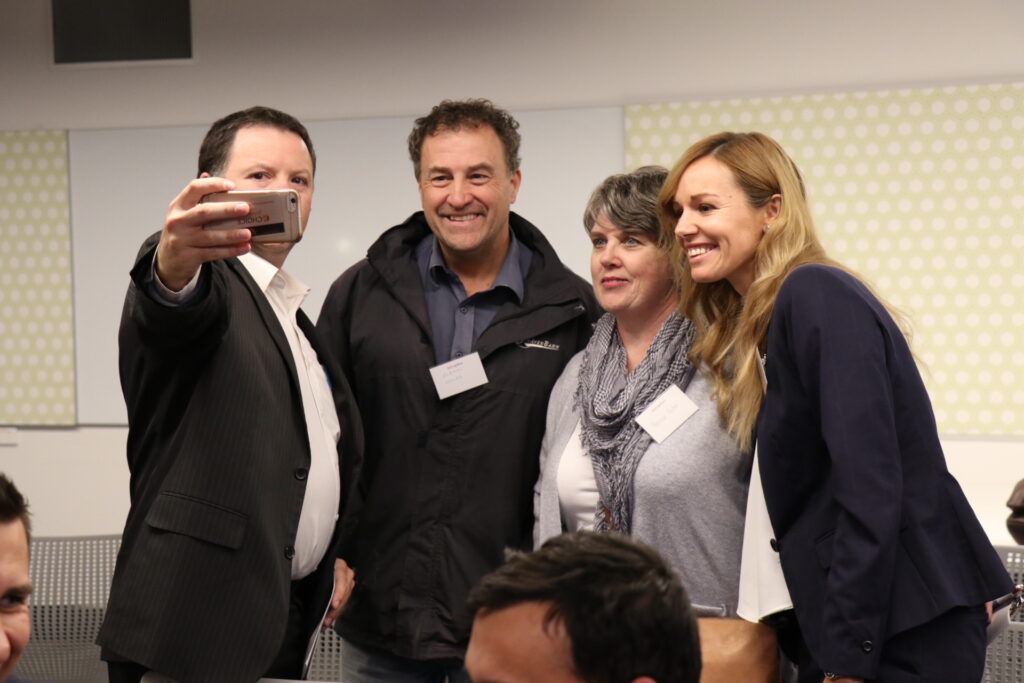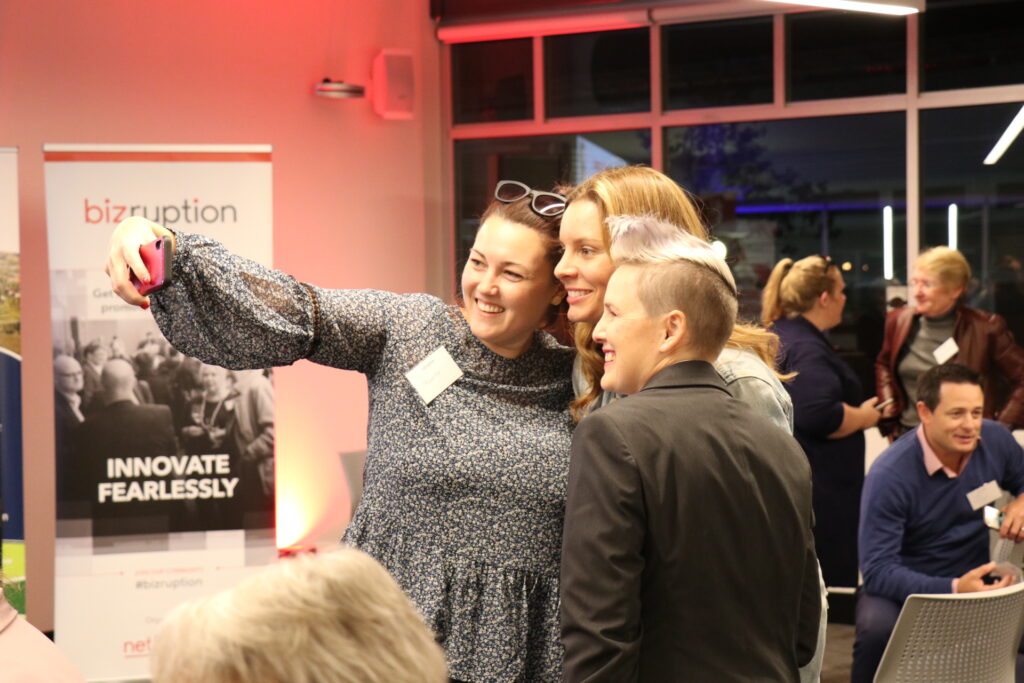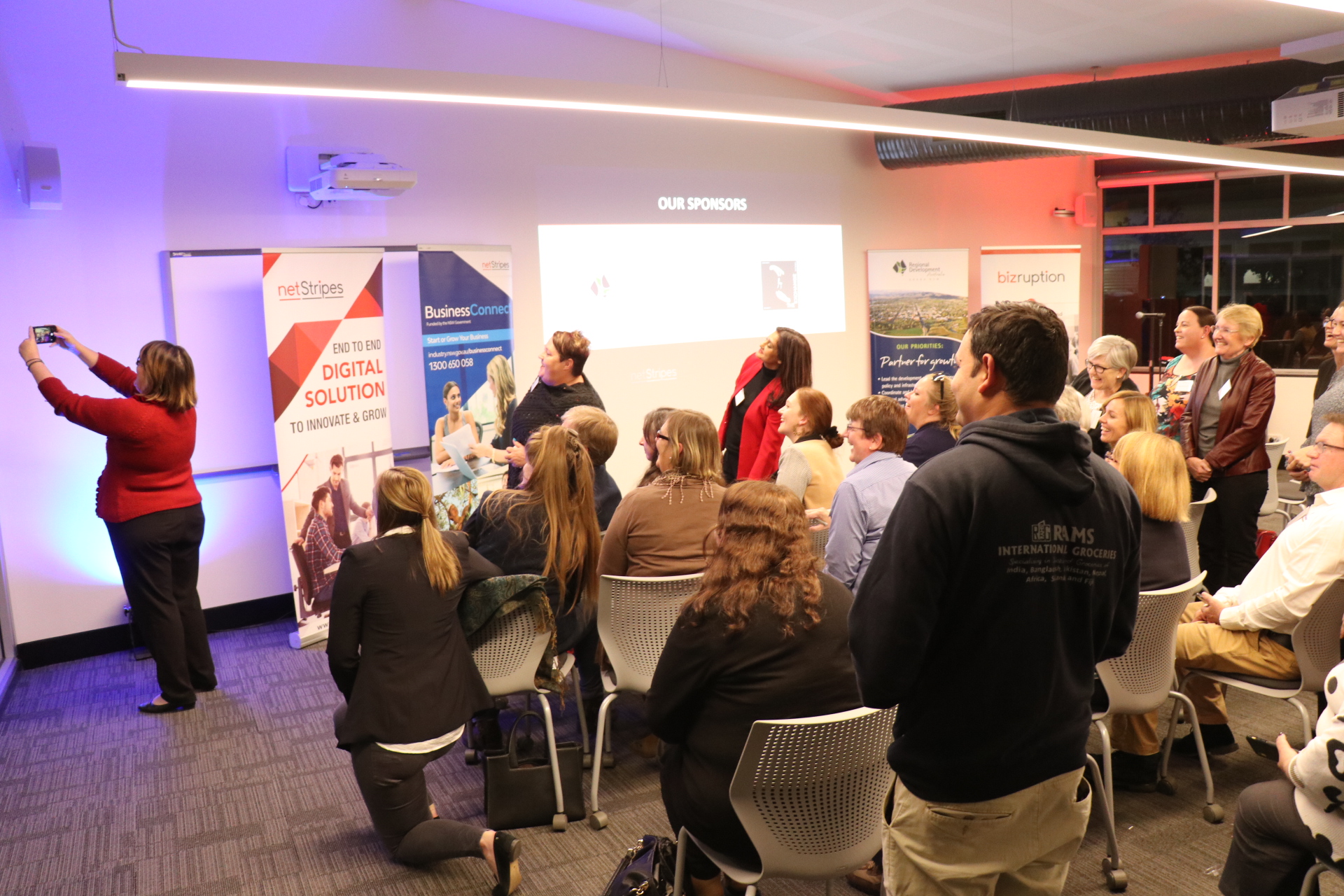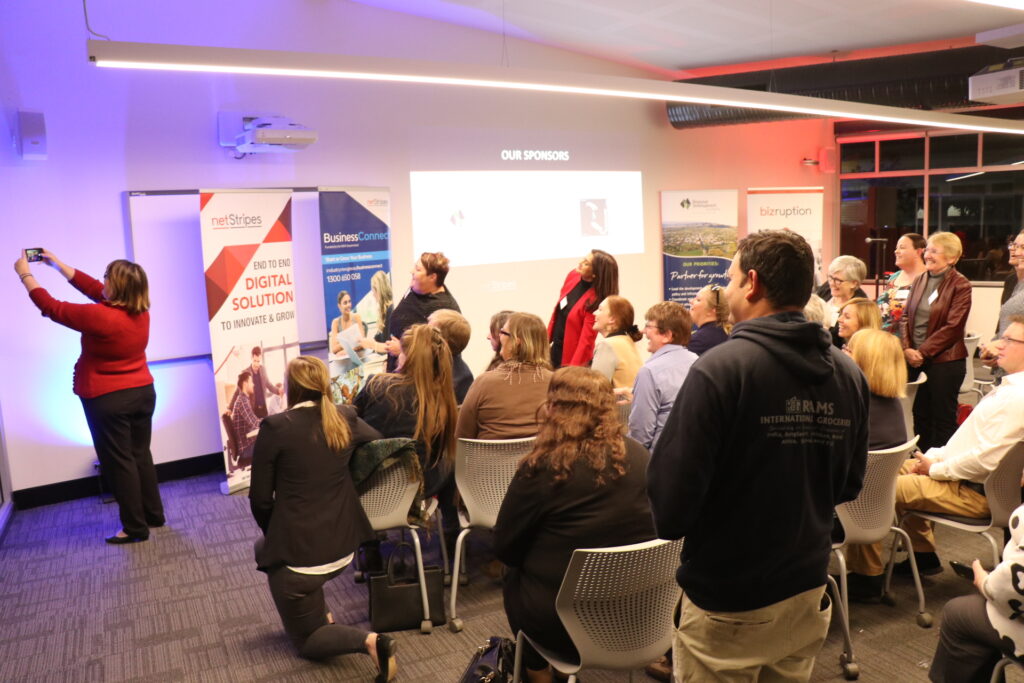 How can we have Bizruption without our infamous Social Media contest? Truly an ice breaker, the game got everyone in the room up on their feet, and smiling at their phone cameras.
The "selfie game" was real strong, as we saw multiple bizruptors tagging Netstripes and hashtagging #bizruption on Facebook and Instagram. It was a really great sight to see so many participants being proactive on social media platforms.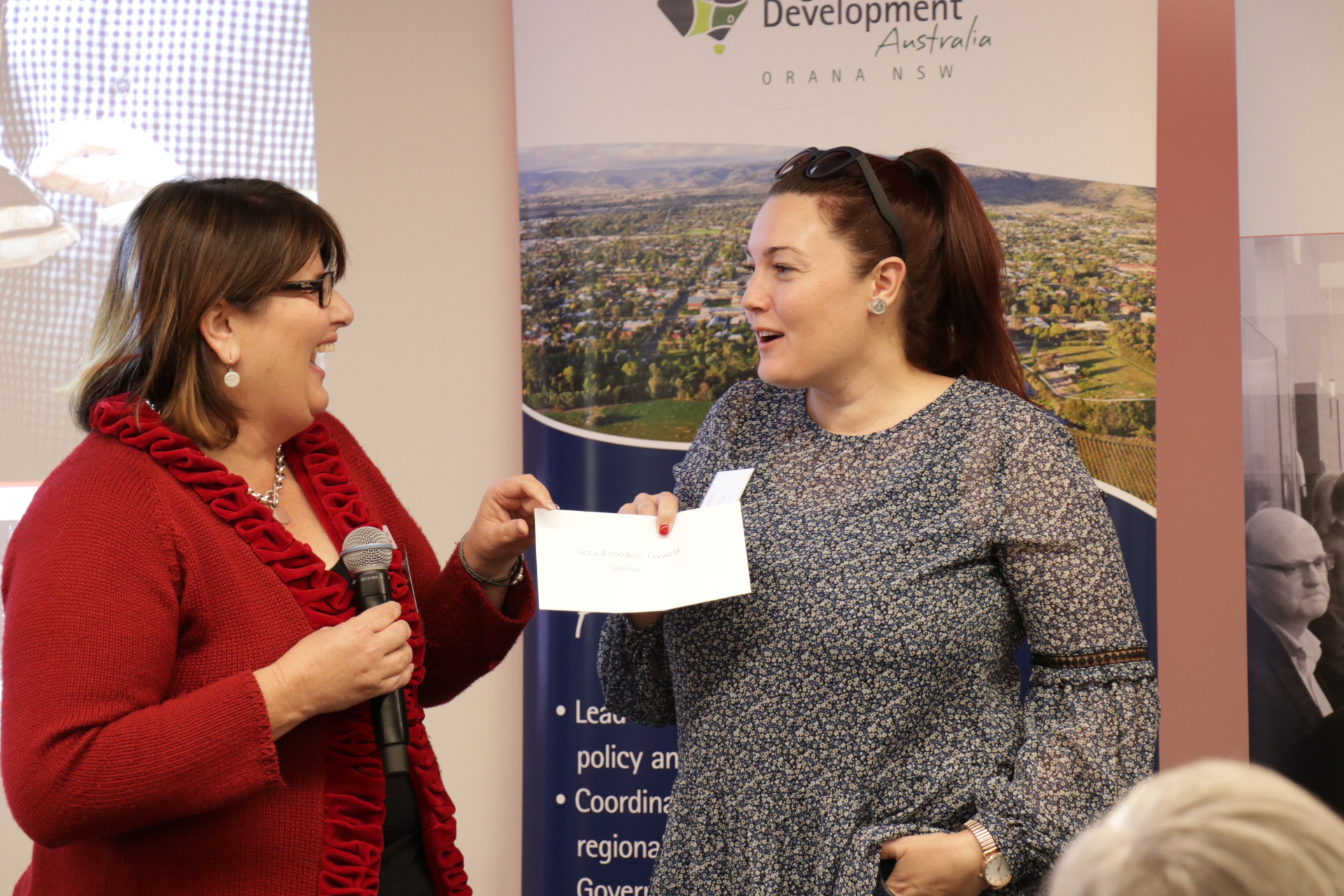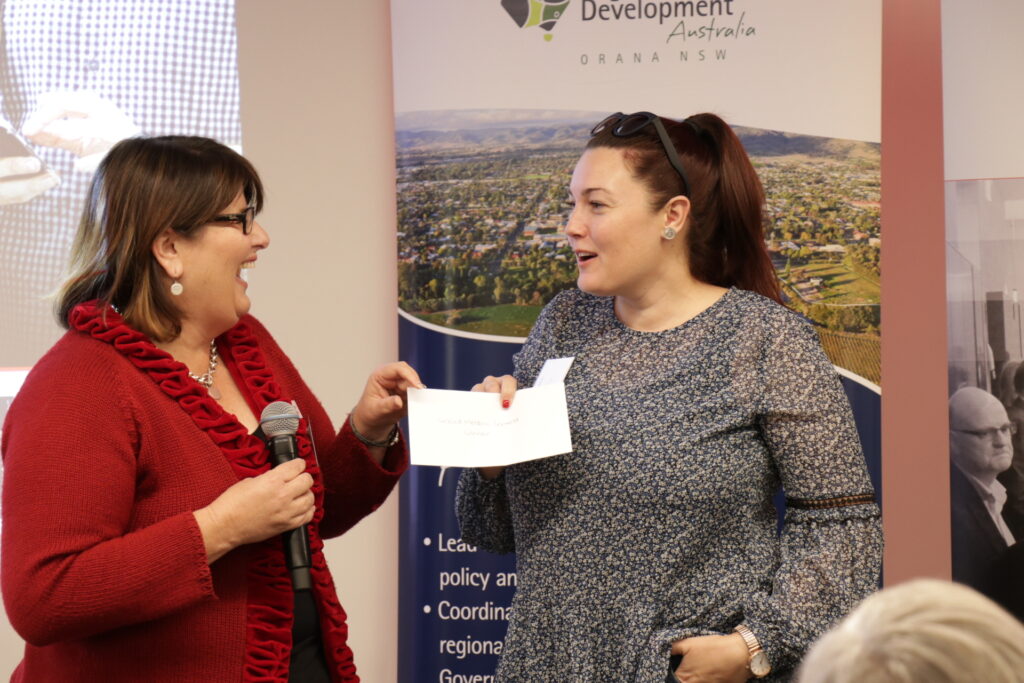 (From L – R) Megan Dixon, Tenelle Bond
However we can only have one Social Media winner, and that went to Tenelle Bond from Establishment Bar Dubbo. Congratulation Tenelle for winning the social media contest and taking home $500 voucher from Netstripes. Make sure to #NetStripes and #Bizruption on your social media at our next Bizruption event to win cool prizes like this.
---
Despite the dry spell that has been cast on Dubbo, it was encouraging to see that the small business community has come together to grow and support each other's business during these tough times.
We would like to take this opportunity to give our gratitude to our sponsor and MC, Megan Dixon and Regional Development Australia of Orana for their continual support, not to forget The Exchange for providing the best venue in town for our event. We would also like to thank our panelists – Prue Duffy and Kate Griffiths for sharing their tips on business growth and success, and of course not to mention all the small business owners who made the time to come and attend our event. Without these people, this event wouldn't have been possible, so thank you for making this happen, and helping us spread the awareness on the urgency of digital disruption and small business innovation.
NetStripes hope Bizruption has inspired everyone for even greater success and connected like-minded entrepreneurs together in our small business community. Our next Bizruption will be held next Wednesday 22nd May 2019 at WeWork Sydney.
Yes, this marks our very first Bizruption out west but it definitely won't be our last. Dubbo, thanks for having us, and we look forward to coming back very soon!
To view more photos, check out our Facebook page and don't forget to like and follow us!
The NetStripes Team.
---
Are you ready to elevate your business to another level?
Feel free to talk to one of our digital strategists today. We are more than happy to help!
Contact us now.