What another incredible night. Wednesday 22nd May marked the 3rd Bizruption event for 2019; the first hosted at The Star, second at Dubbo and this time, at WeWork on Castlereagh St!
A benefit to small businesses of Sydney, Bizruption WeWork welcomes entrepreneurs, start-ups, industry leaders, investors and this time, even policymakers from all over, to come and connect through discussions on digital innovation within the SME community. 
With the NSW Minister of Finance and Small Business making his appearance, and over 80 small business owners and entrepreneurs assembling at Netstripes' biggest small business networking center stage, it is safe to say, Bizruption WeWork has called for another grand success.  
But, the excitement doesn't stop here! Keep reading to check out the highlights of Bizruption WeWork. 
How could we start Bizruption without the extraordinary – Sonia Wray
Again and yet again. Our fabulous MC, Ms Sonia Wray has done it again. Welcoming our guests in her flared white top, new chic pixie hairstyle and of course, her bold red lipstick, Sonia Wray started the night of Bizruption with a bang (literally). And no. She doesn't need a microphone. She sure can project her voice through the building, making sure Bizruption starts on a high note for everyone.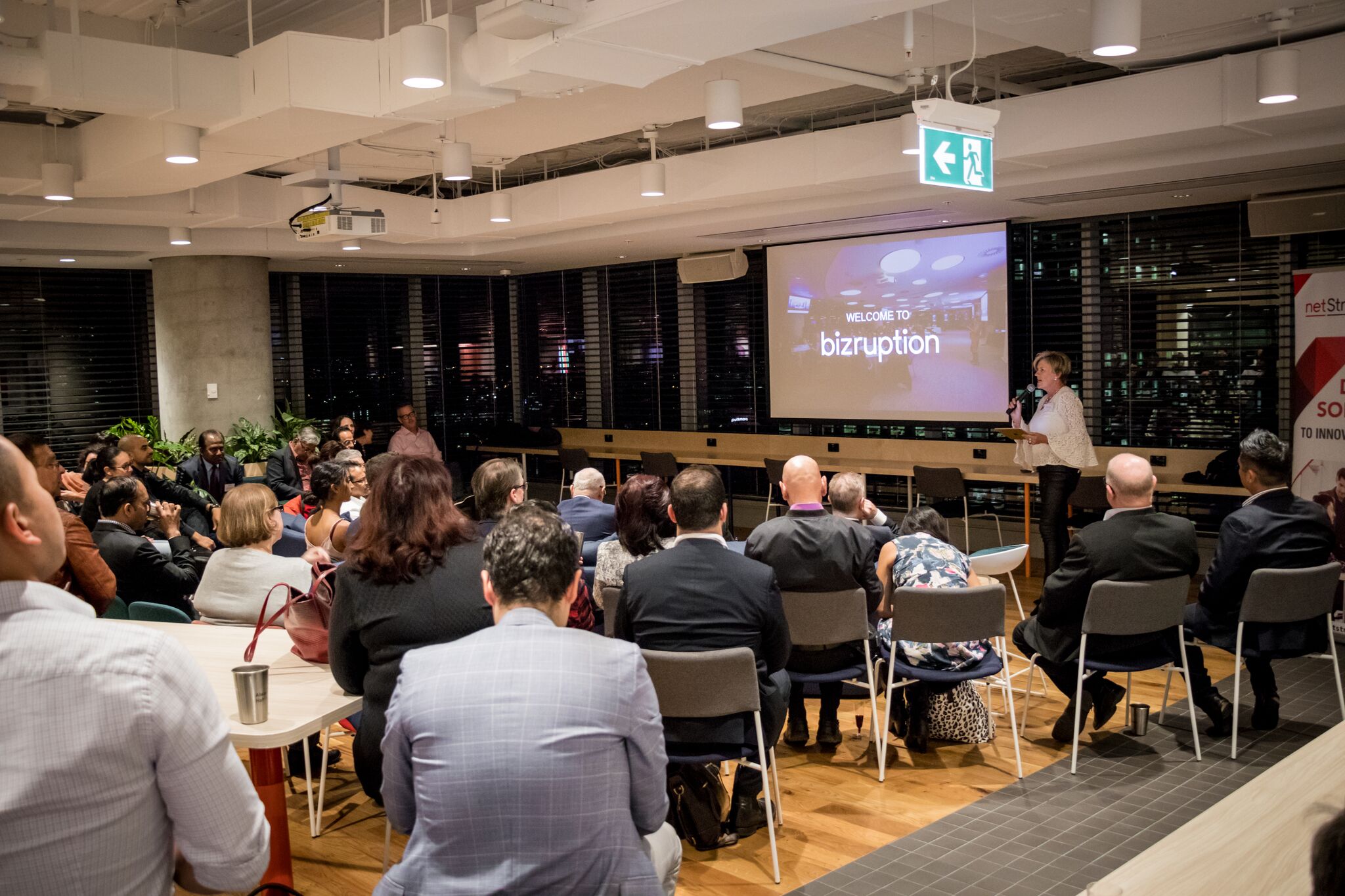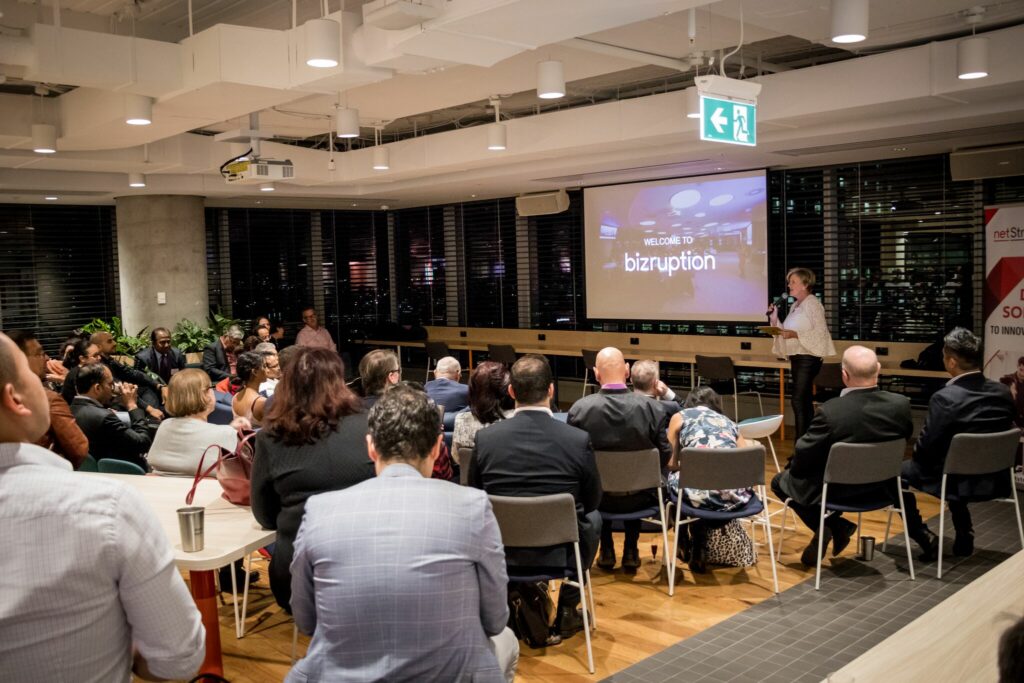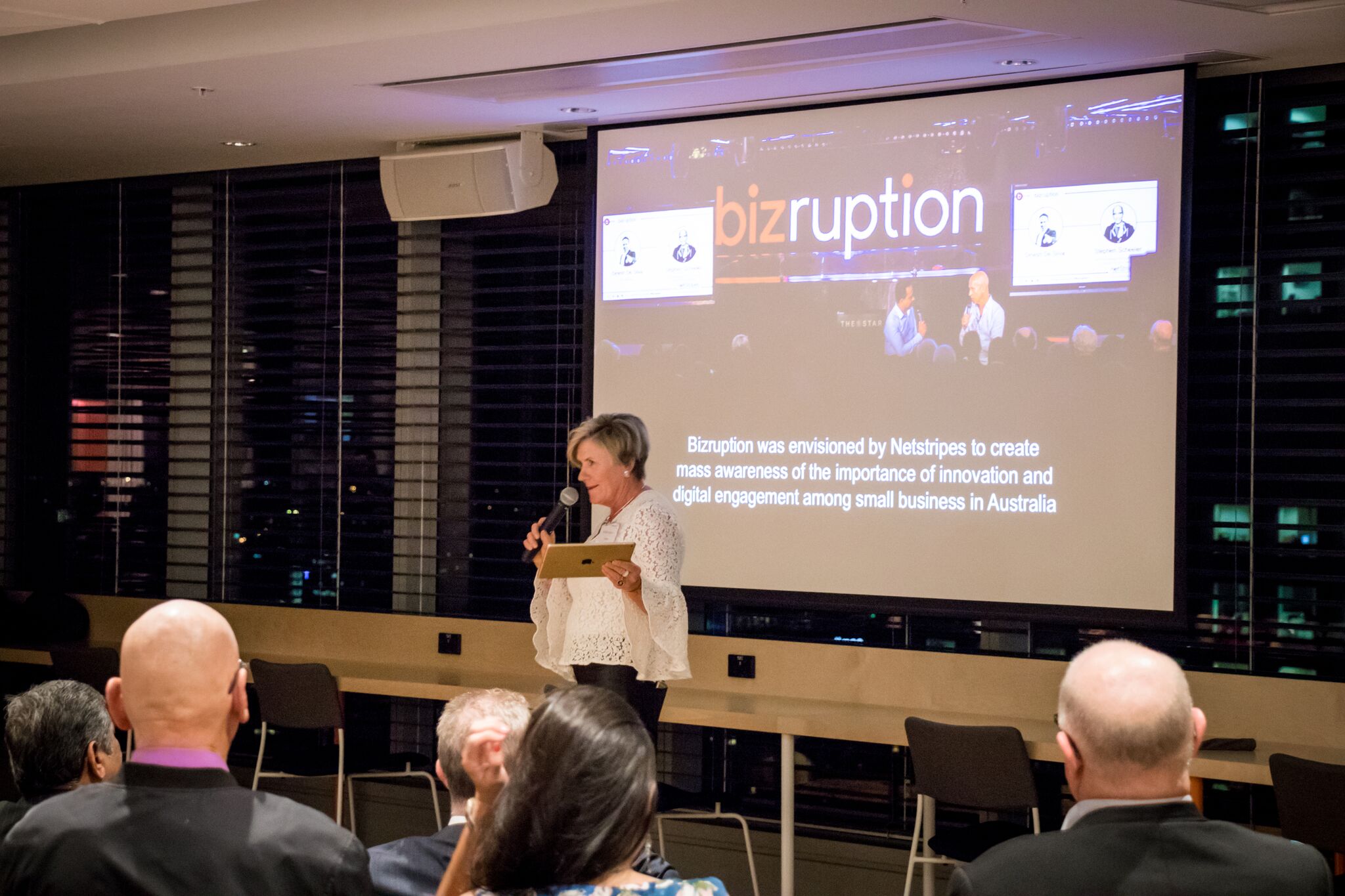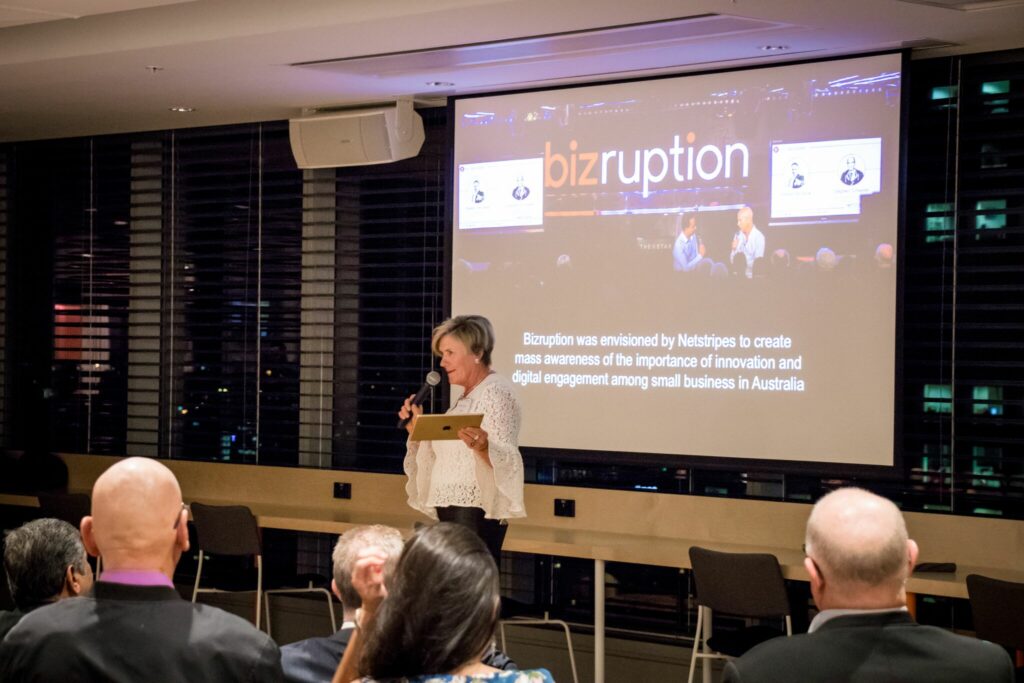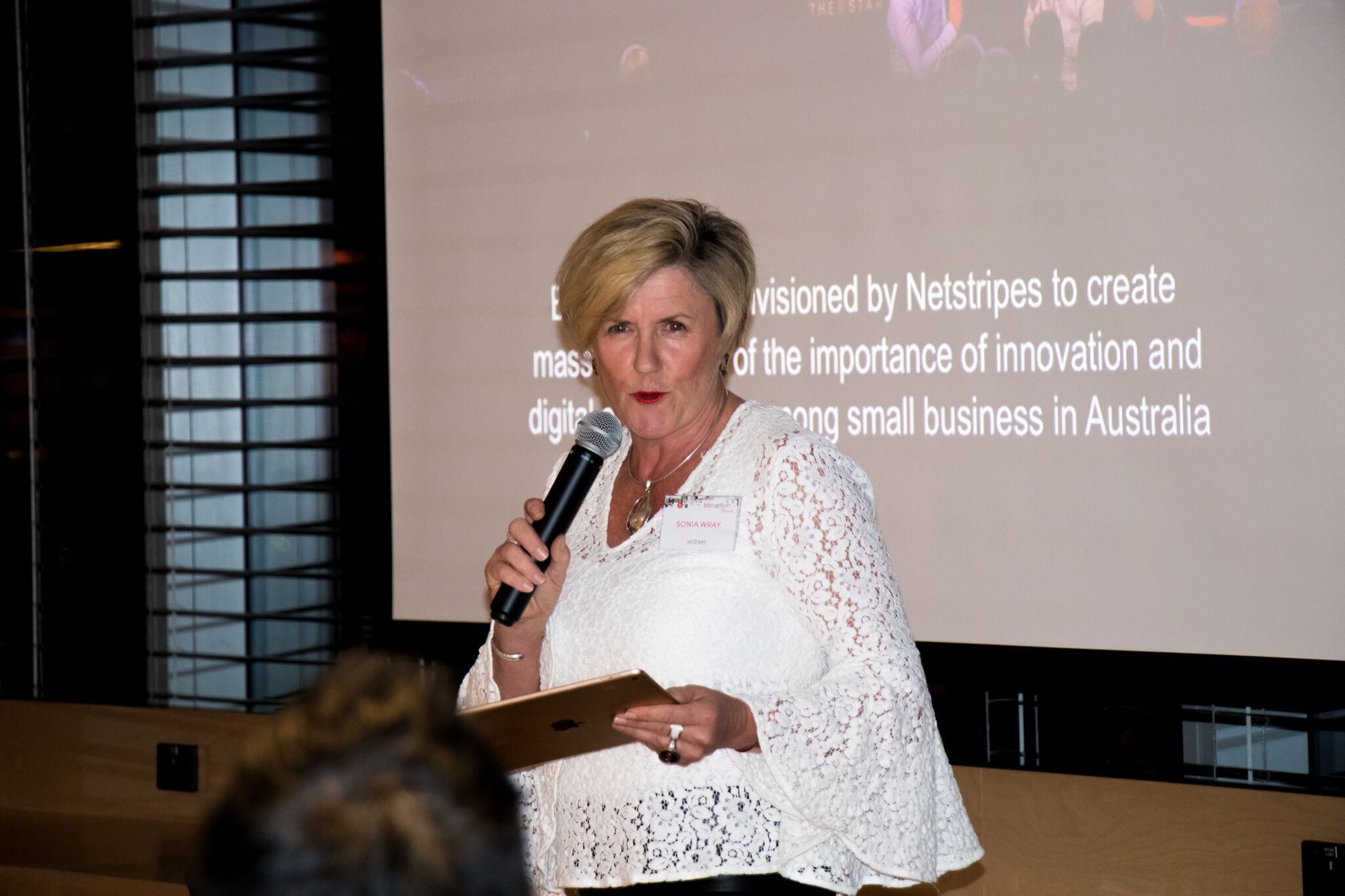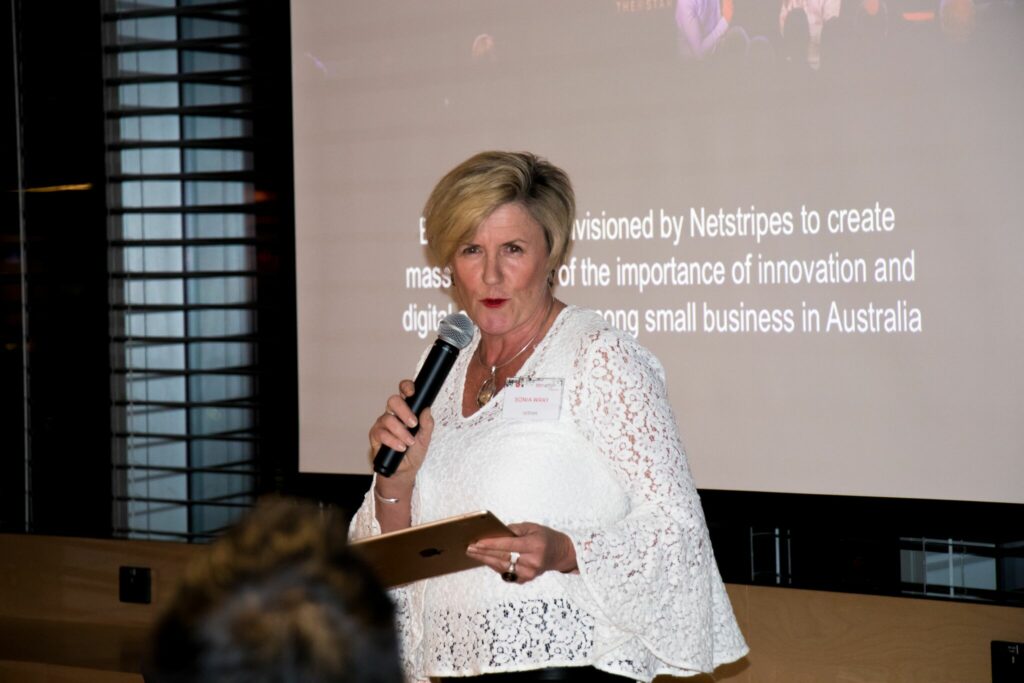 NSW Minister of Finance and Small Business speaks on his small business experience and Digital Innovation
The biggest appearance of the night, of course! We had the greatest pleasure of inviting Damien Tudehope, the new NSW Minister of Finance and Small Business to Bizruption. His encouragement and support to facilitate the small businesses of NSW was delivered on Wednesday night, where he shared his experiences of – not only a father to 9 children, but also an attorney of his Law firm and now Minister of NSW, and how he plans to continue to support the backbone of the Australian Economy!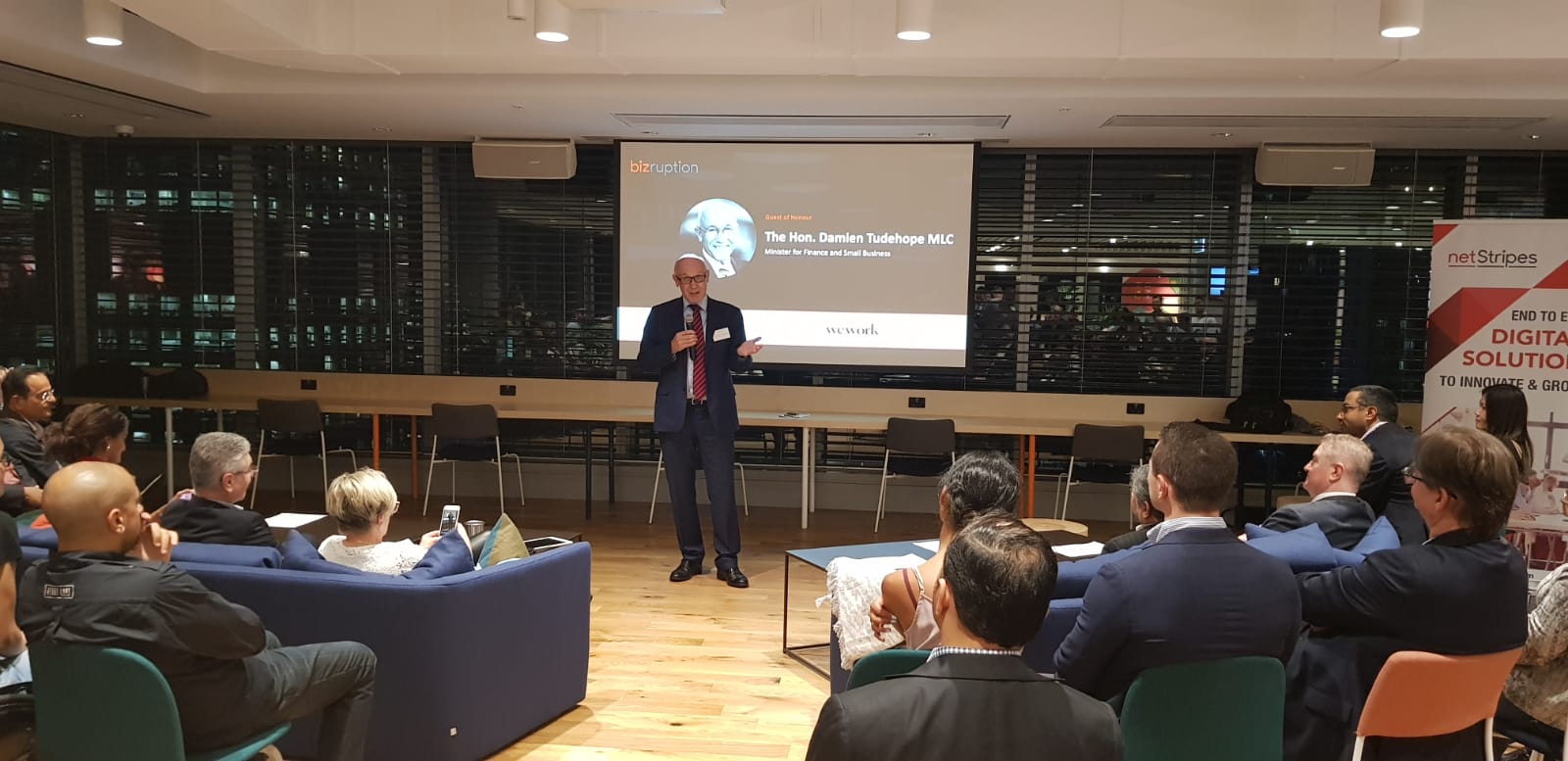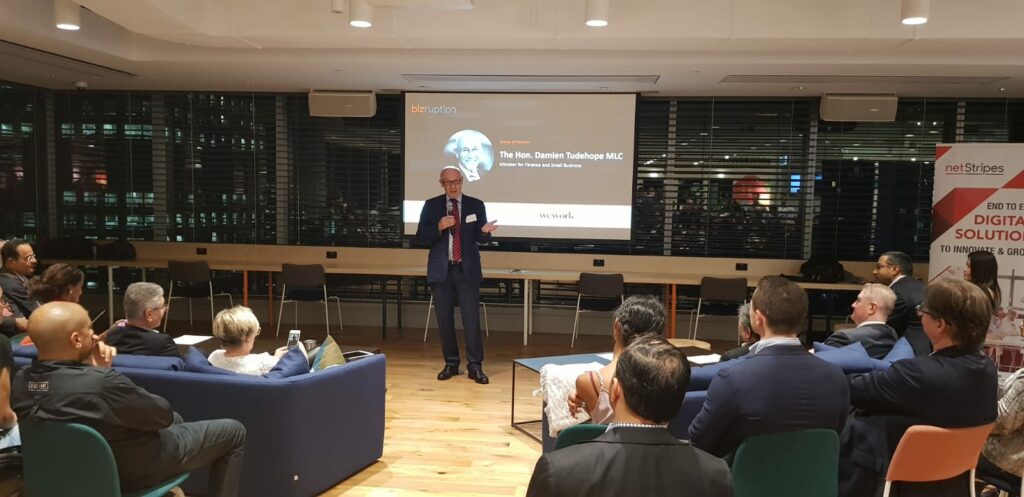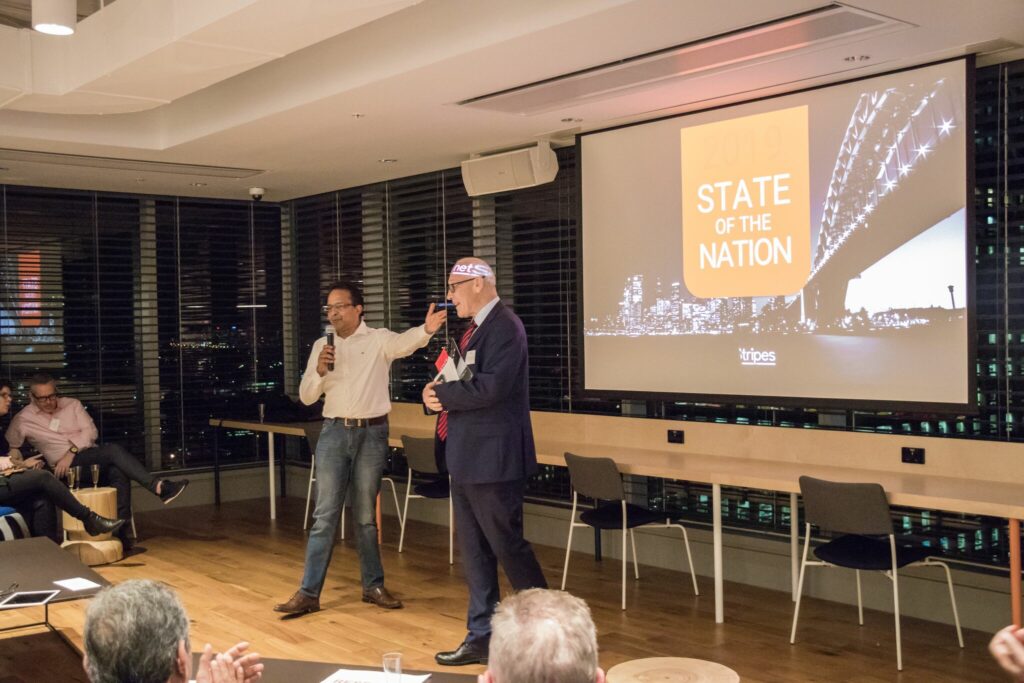 It was also our greatest delight to hand over the first publication of our State of the Nation 2019 research to Damien Tudehope. Keep your eyes peeled and subscribe to our notifications to download the State of the Nation Research for free.
Social Media Contest
It's the ice breaker activity, where Sonia Wray gets everyone up on their feet, take out their phone and smile at a camera with possibly a stranger they've never met before. But this game is seriously so much fun, because there's a grand prize involved – $500 NetStripes voucher.  With several snaps and #bizruption on Facebook and Instagram, it was really amazing to see everyone proactively engaging on social media – like how businesses of today really should!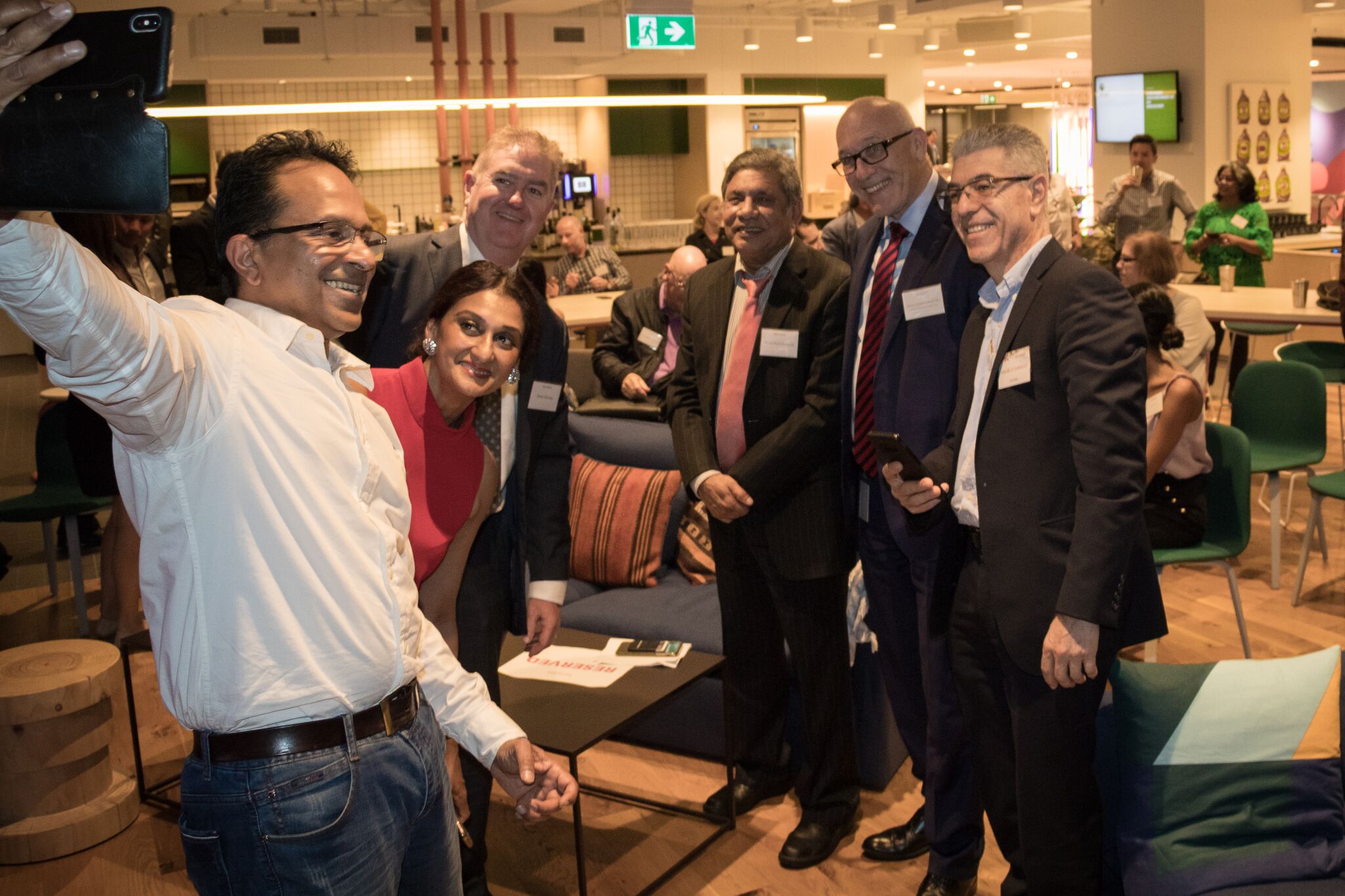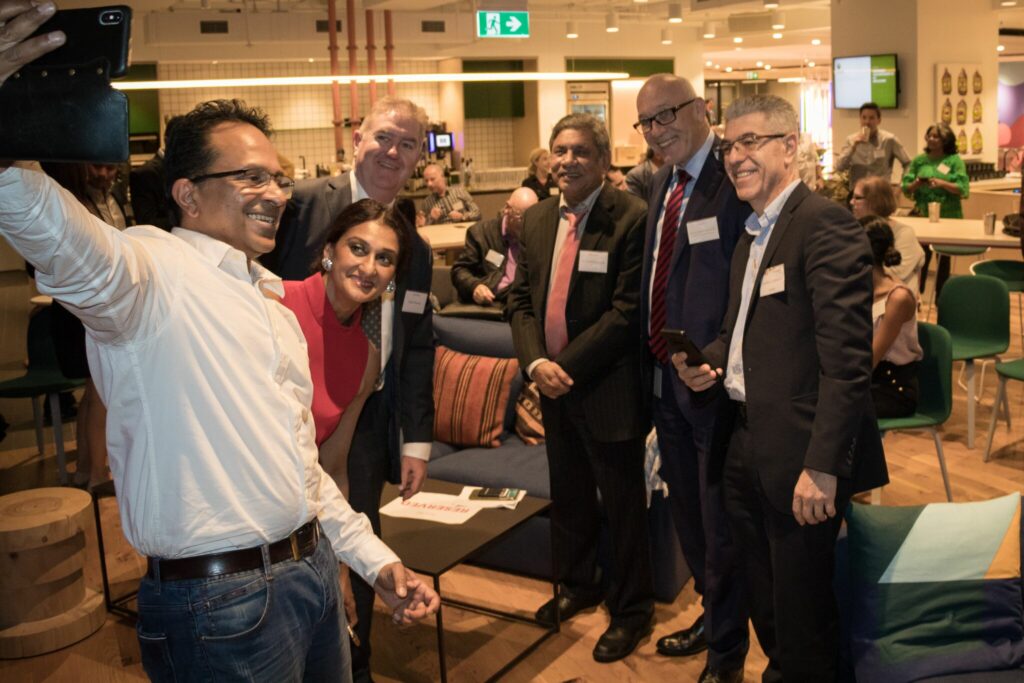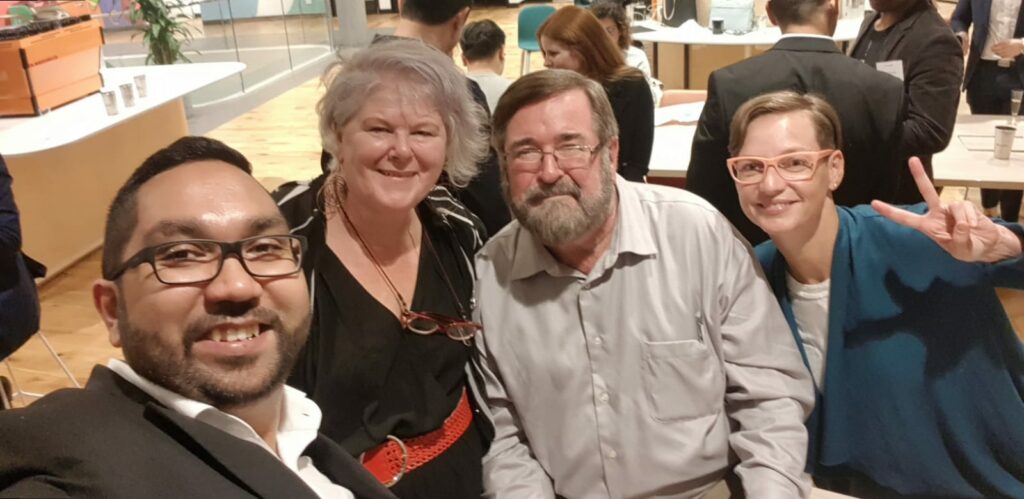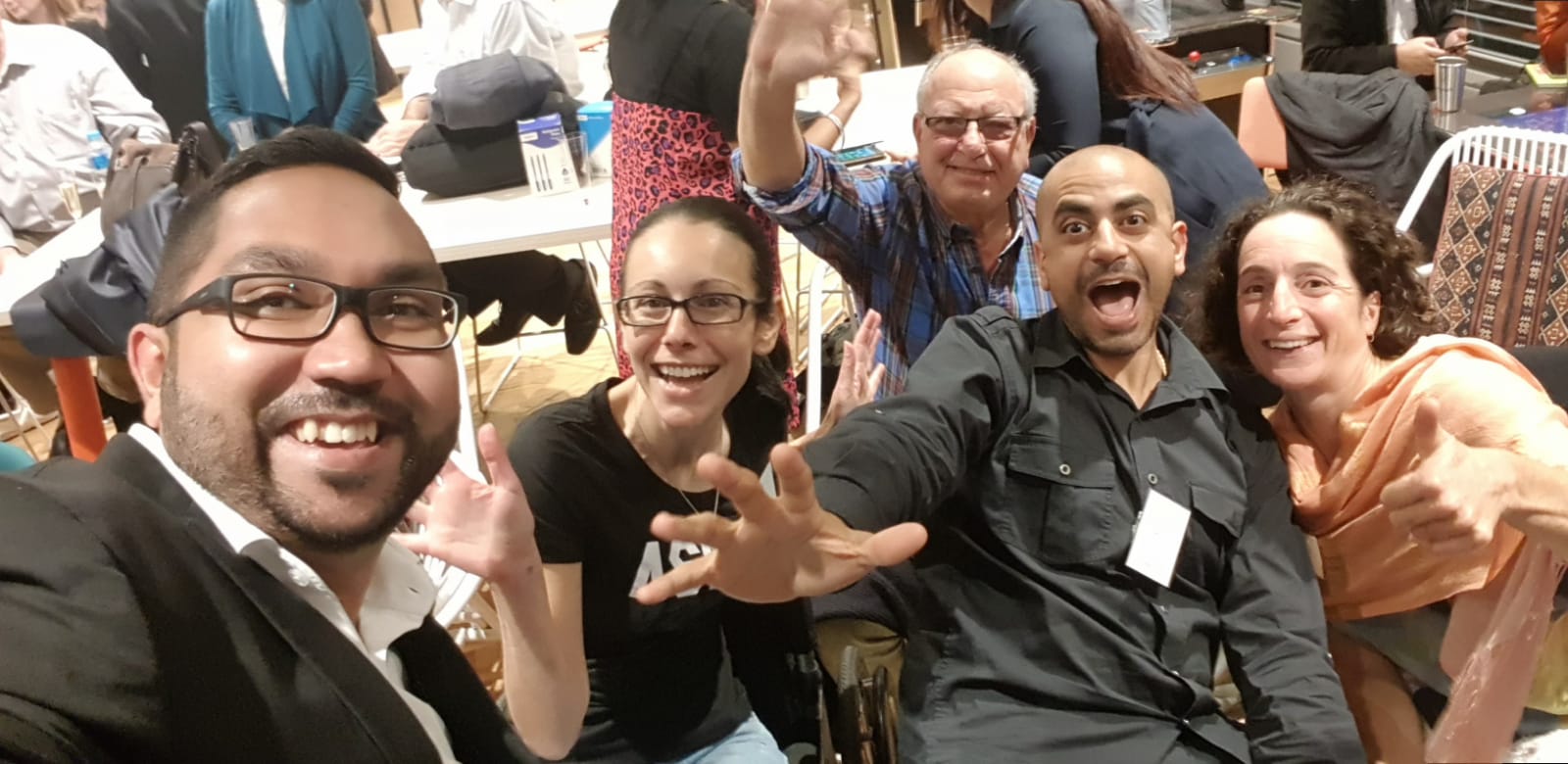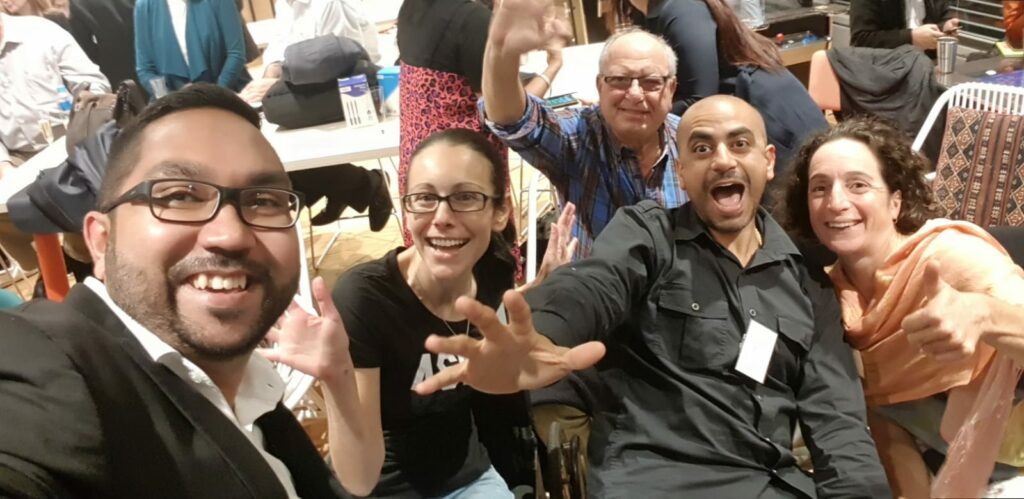 However there can only be one Social Media winner, and that went to Mr Ian Faulkner. Congratulations Ian for winning the social media contest and taking home $500 voucher from Netstripes. Make sure to #NetStripes and #Bizruption on your social media at our next Bizruption event to win cool prizes like this.
Giveaway draw gives 5 winners 3 best-selling books
But one winner ain't enough. A new competition introduced to Bizruption this time, this Giveaway draw gave our attendees another chance to win 3 best selling books to help give more wisdom and knowledge on small business growth, success, attitude, and mentality. Books include Start with Why – Simon Sinek, Pitch Anywhere by Oren Klaff and The Moment of Lift by Melinda Gates.
The rules were quite simple.
Write down a friend who would benefit from our 1 on 1 Digital Advisory that's fully subsidised by the government – their full name and contact details.

Write down your full name underneath

Fold and put in the bowl. 

The more friends you write, the higher your chances to win (one name per paper)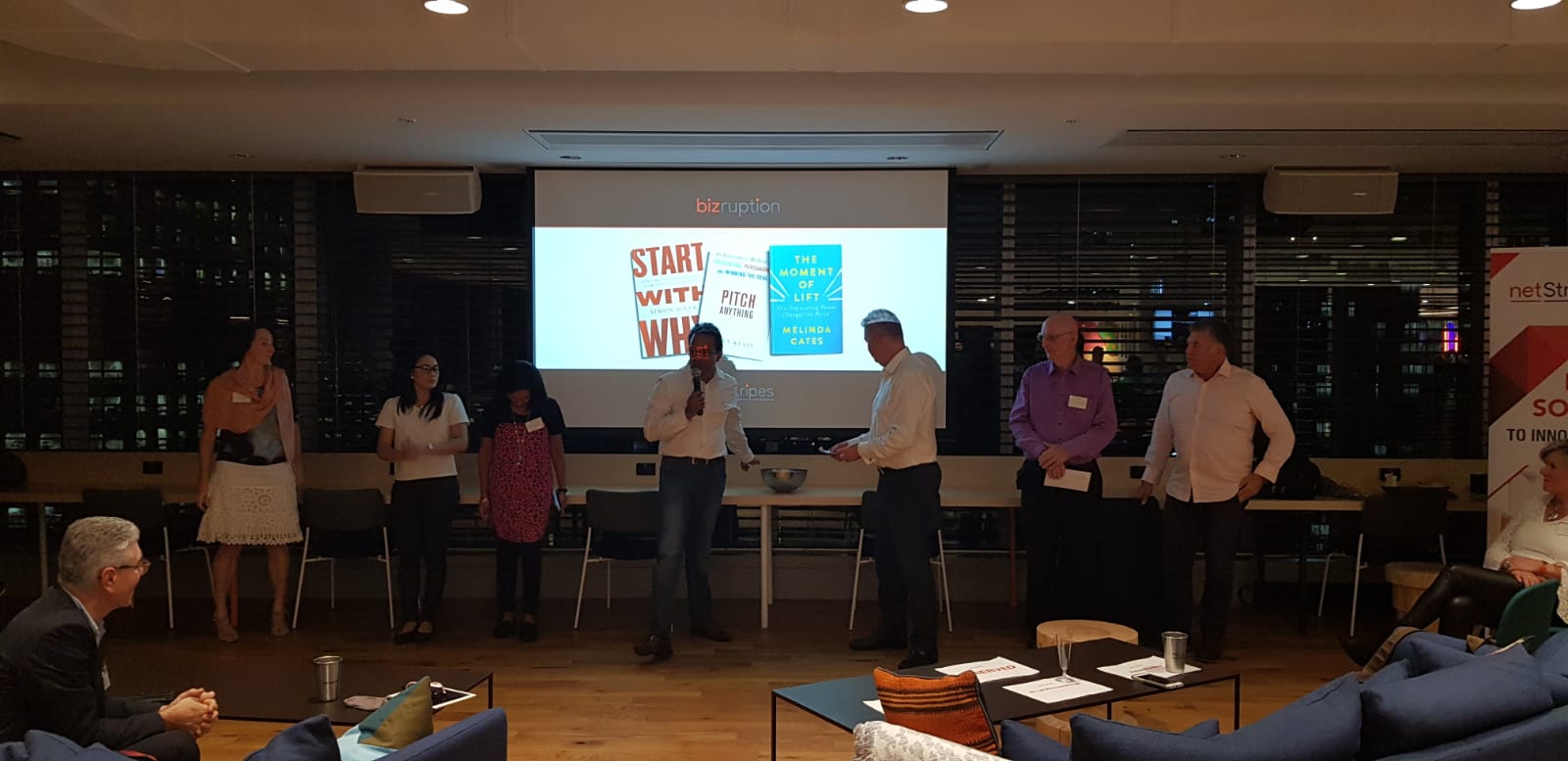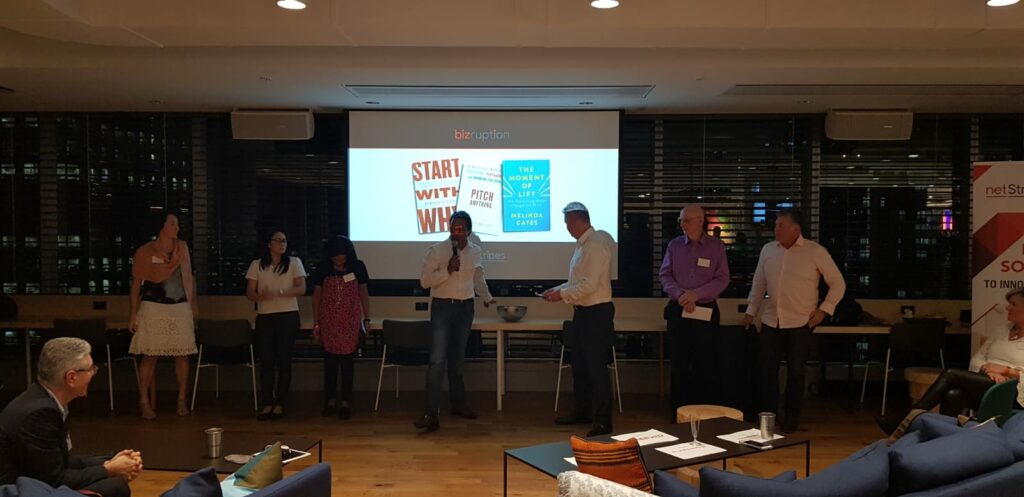 Congratulations to our winners: Elaine Albury, Harry Walbleski, Michelle Badato, Ian Faulkner (again!) and Cynthia Nathan. Your books will be delivered to you very shortly, so keep an eye out for these in your mail box/ outside your front door. Excited for some wholesome morning deliveries!
Pitchfest
And of course, we wrapped up the evening with Pitchfest; the best opportunity for all small businesses to do a quick 30-second business pitch to their peers. Not only was it a fun and adrenaline-rush activity (tick tock), but really a chance for them to practice, practice and practice.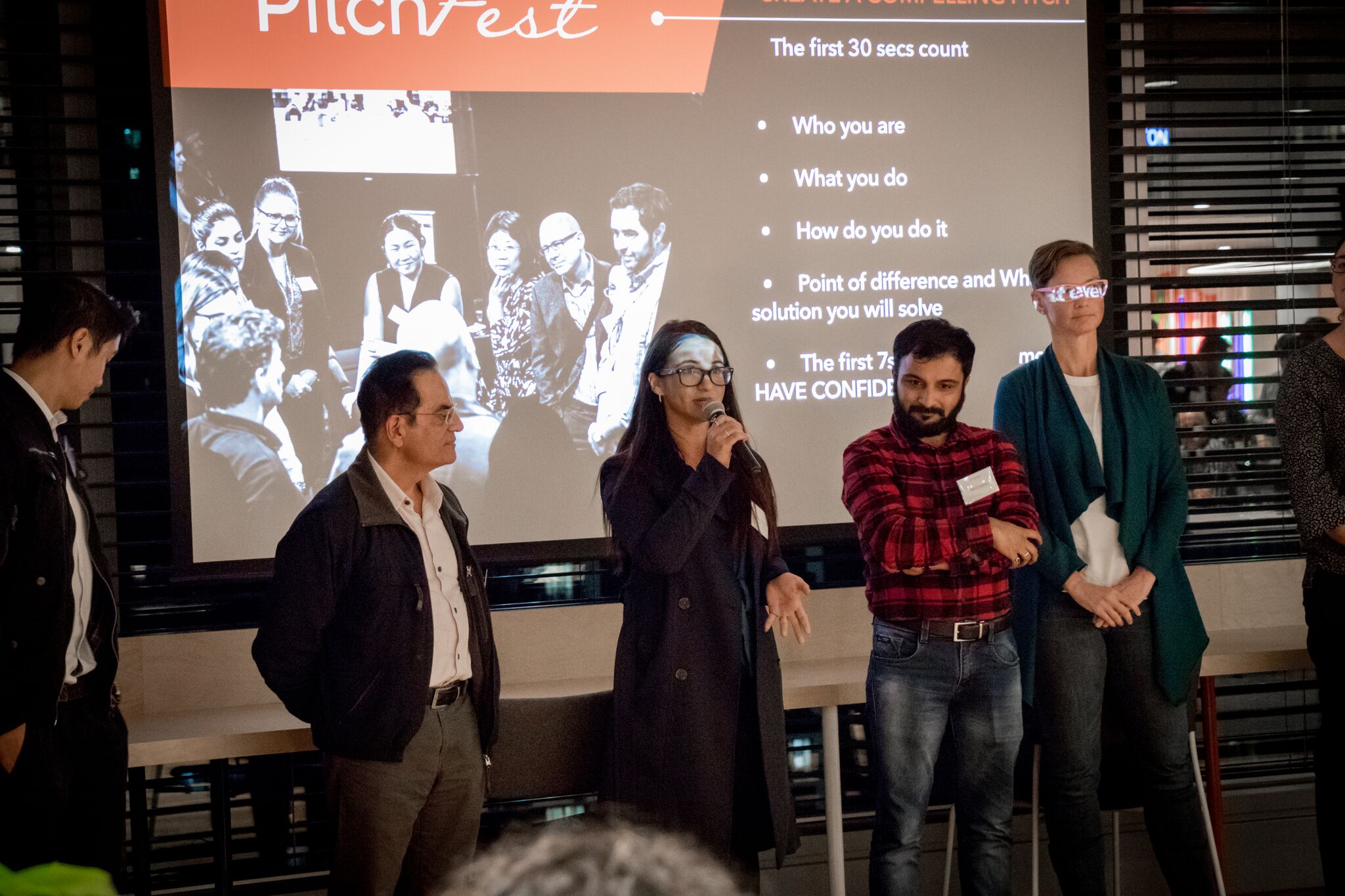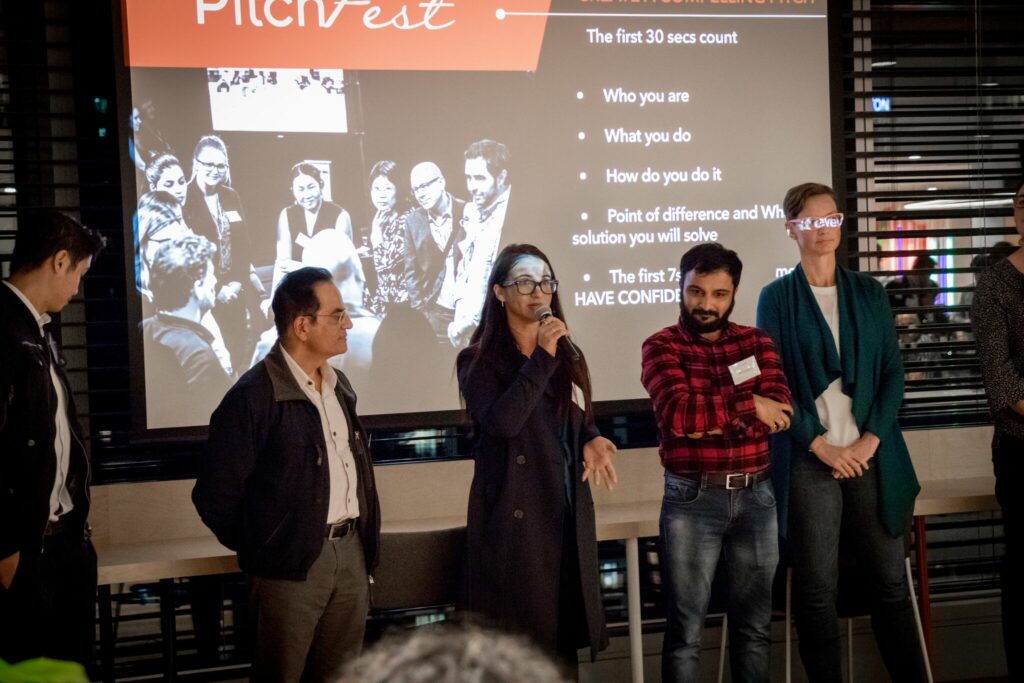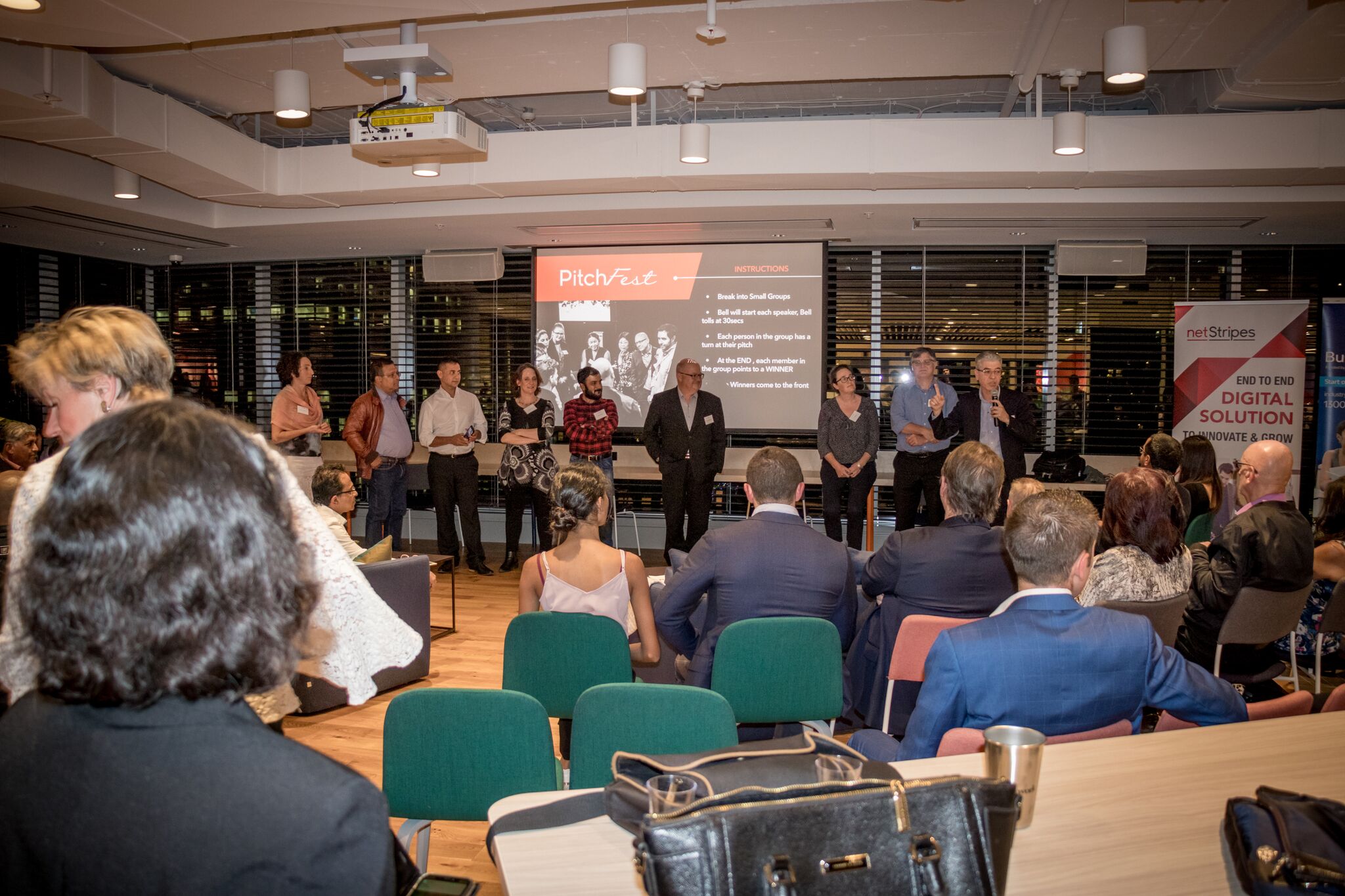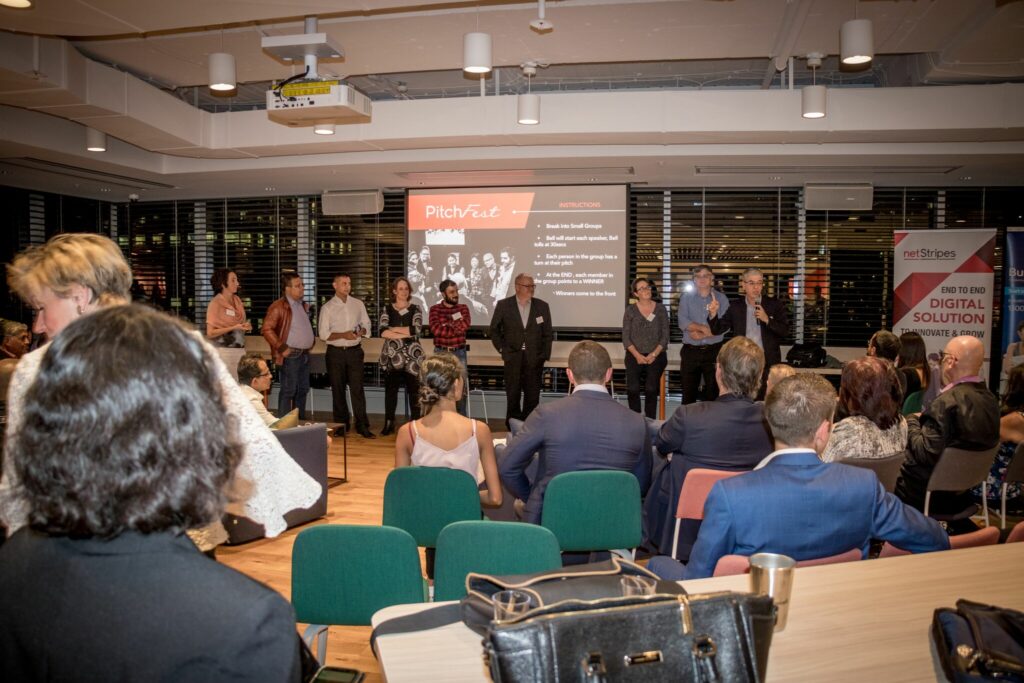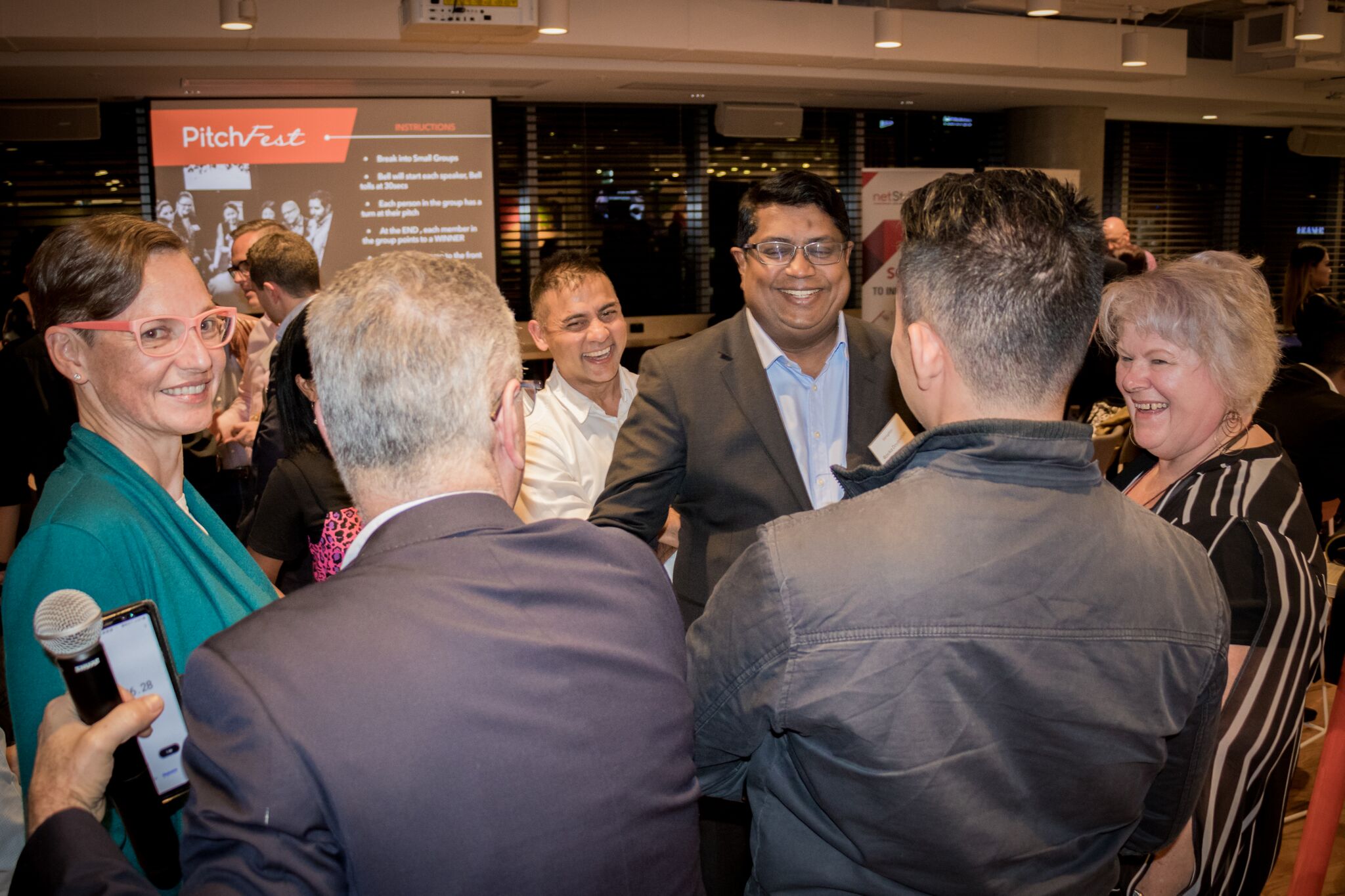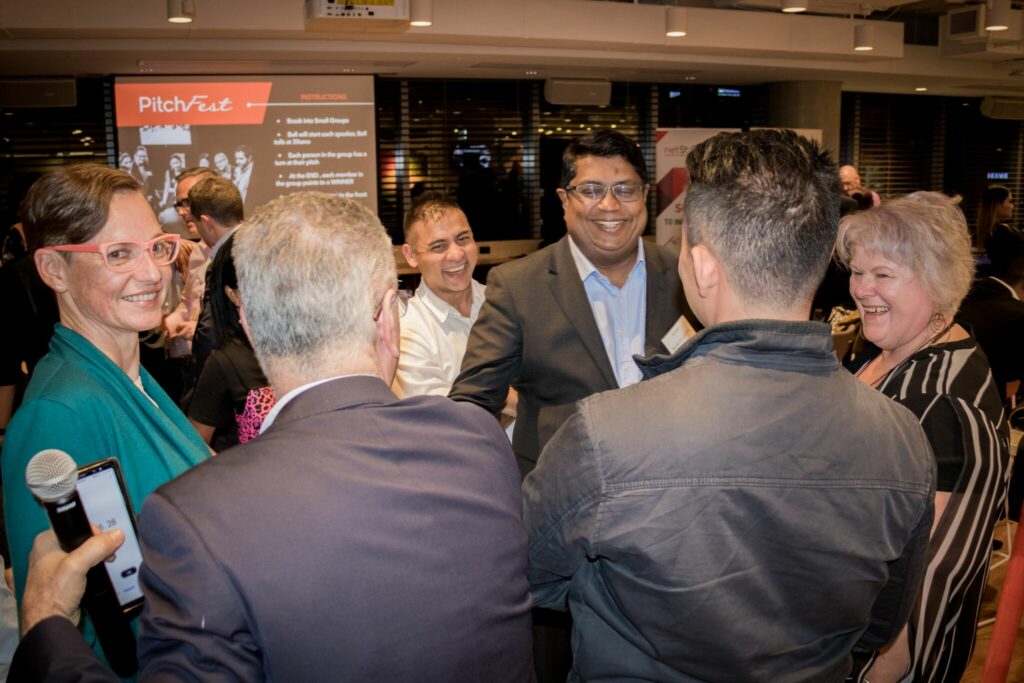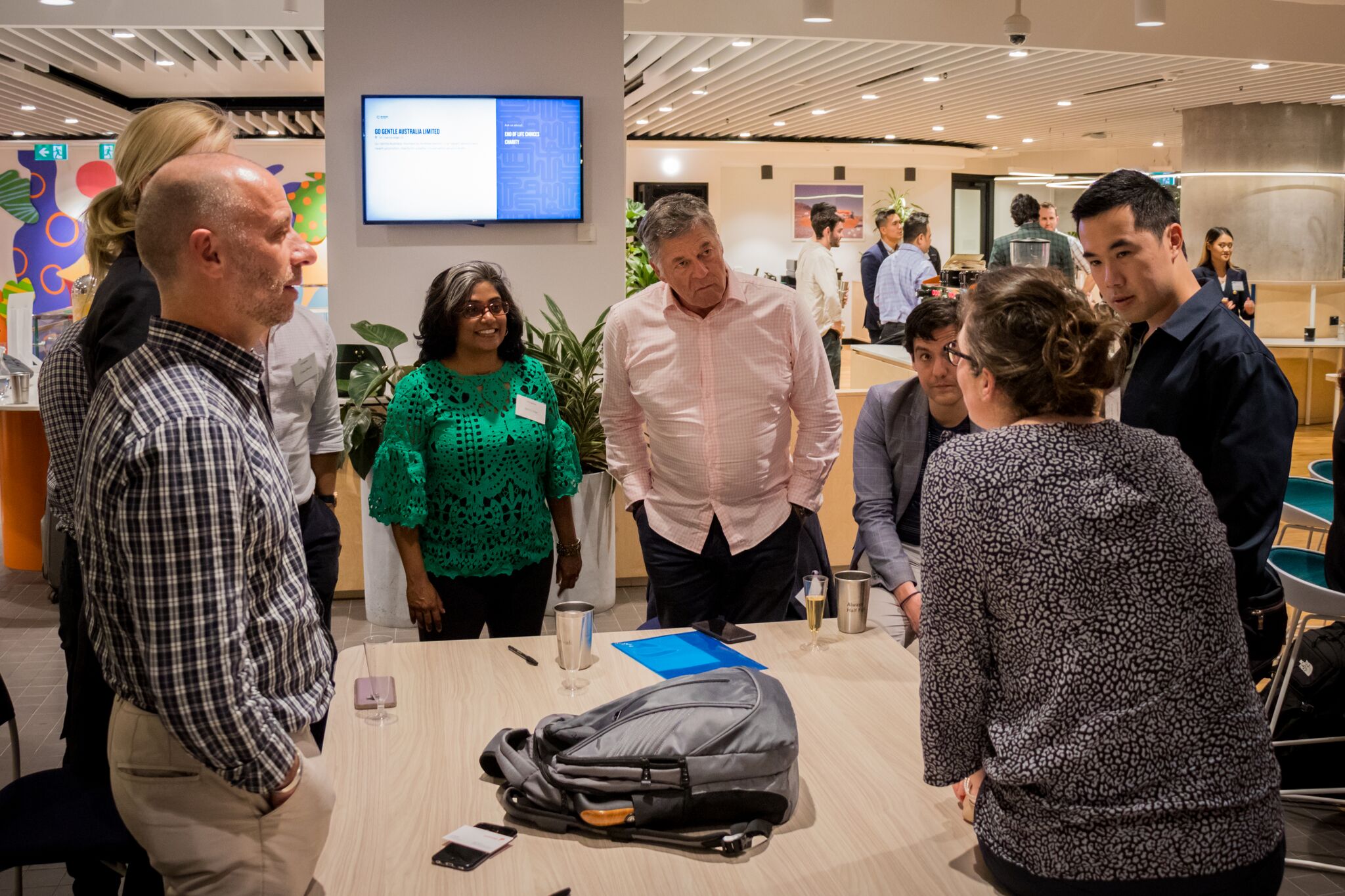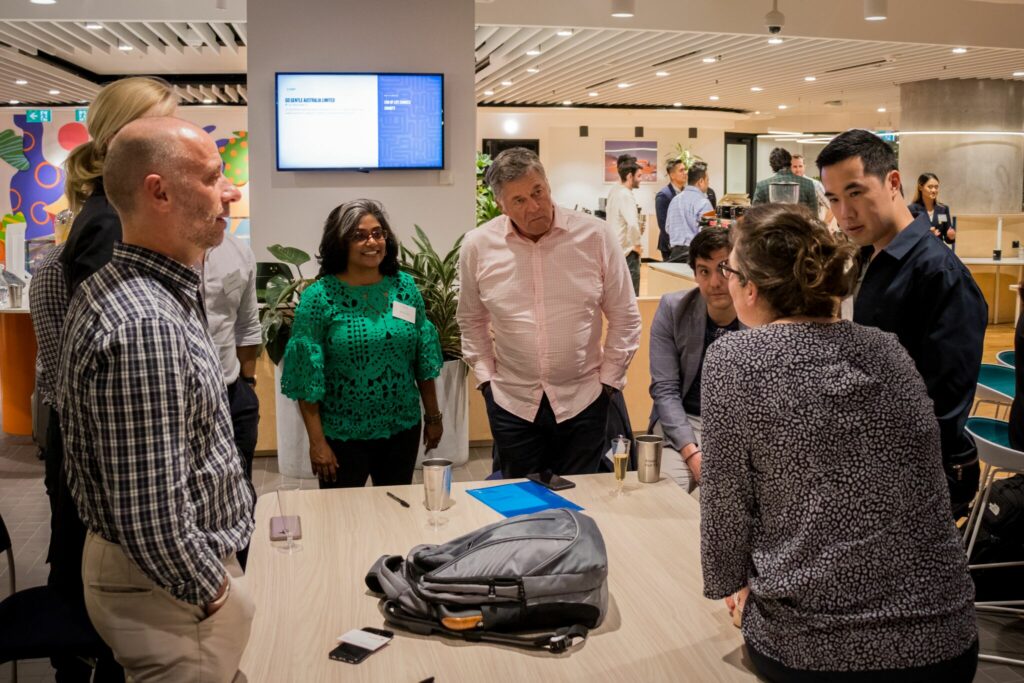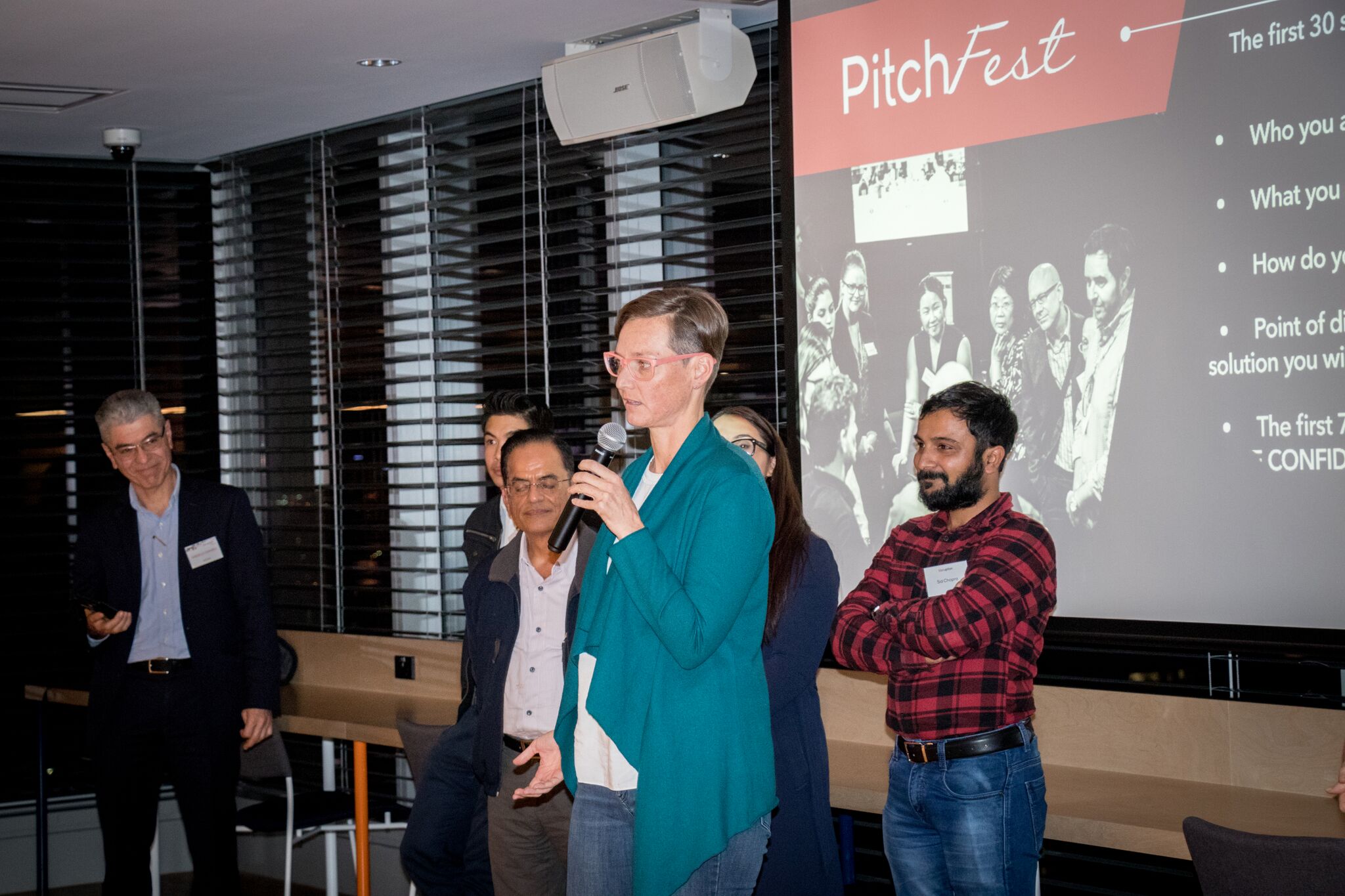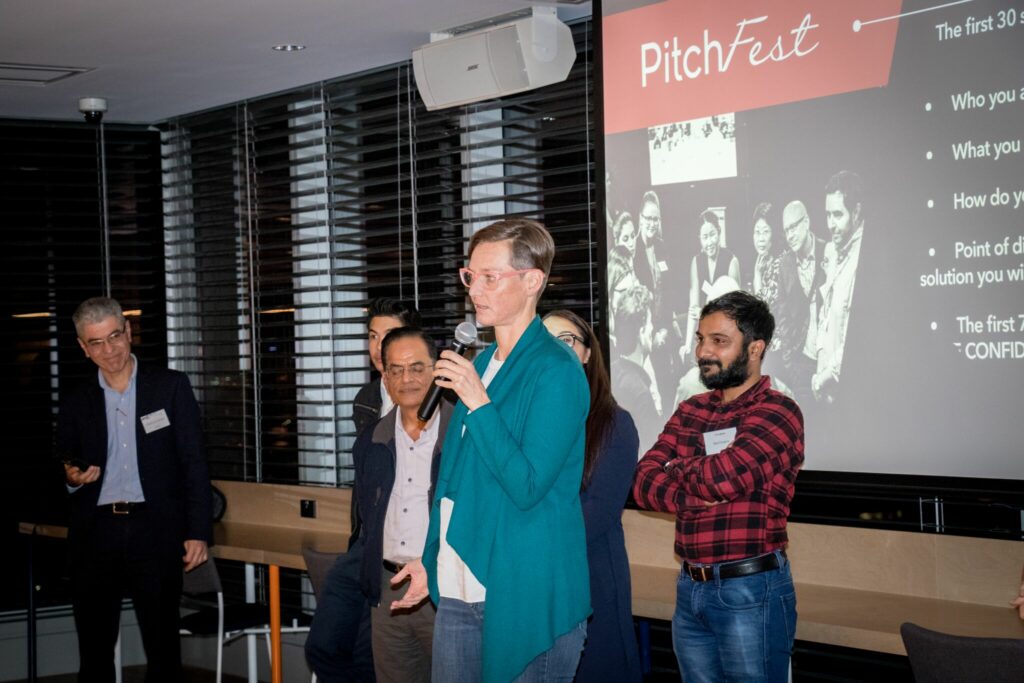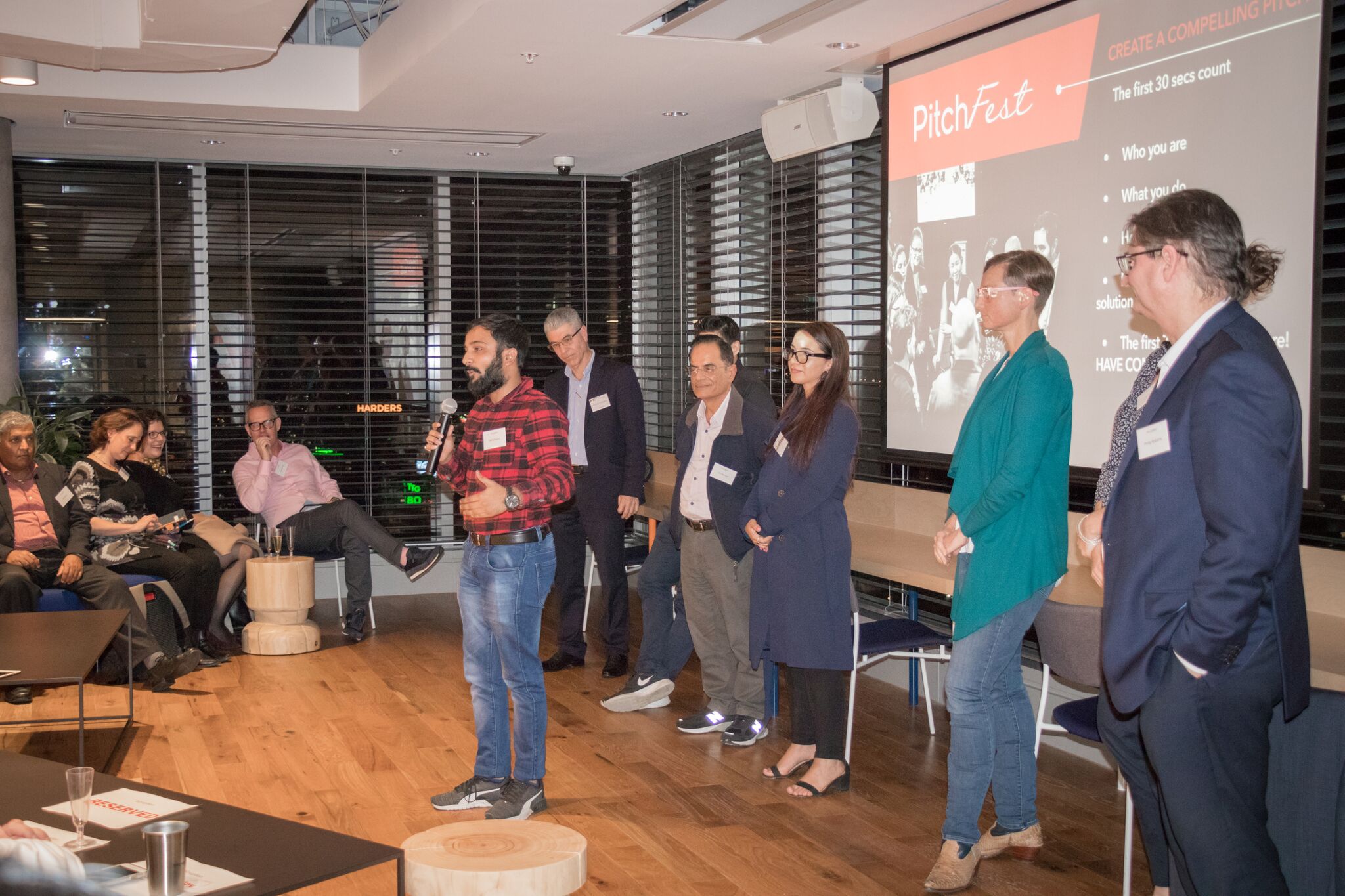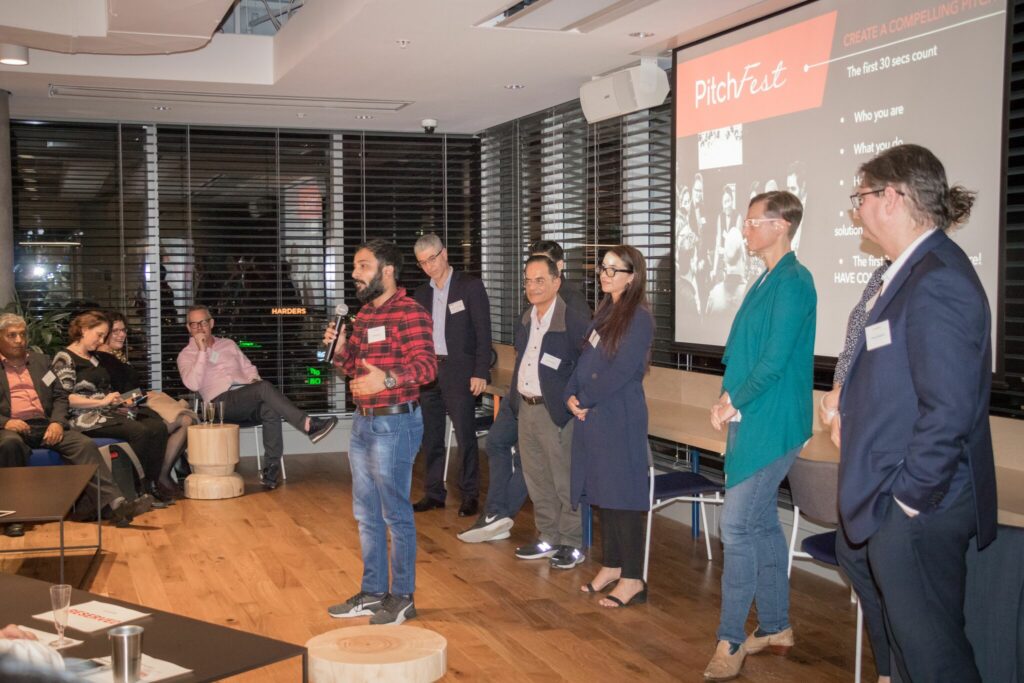 Hopefully, finalists' pitches have inspired others to work on and improve their business pitch, and we hope to see them on Shark Tank soon (just joking!).
---
We would like to take this opportunity to give our gratitude to the NSW Minister of Finance and Small Business, Hon. Damien Tudehope for joining us on the night of Bizruption. It was our greatest pleasure to have the minister make an appearance out our event, yet alone speak on his experience and share his advice to the small business community.
The government and Business Connect's support has been highly appreciated here at NetStripes, and we hope this continues to facilitate the growth of small businesses in NSW for many years to come. We would also like to thank Peter Mackey – the Director Trade, International Education & Small Business Operations at NSW Department of Industry, and Mr Lal Wichrematunge – the Consulate General of Sri Lanka for joining us at Bizruption too.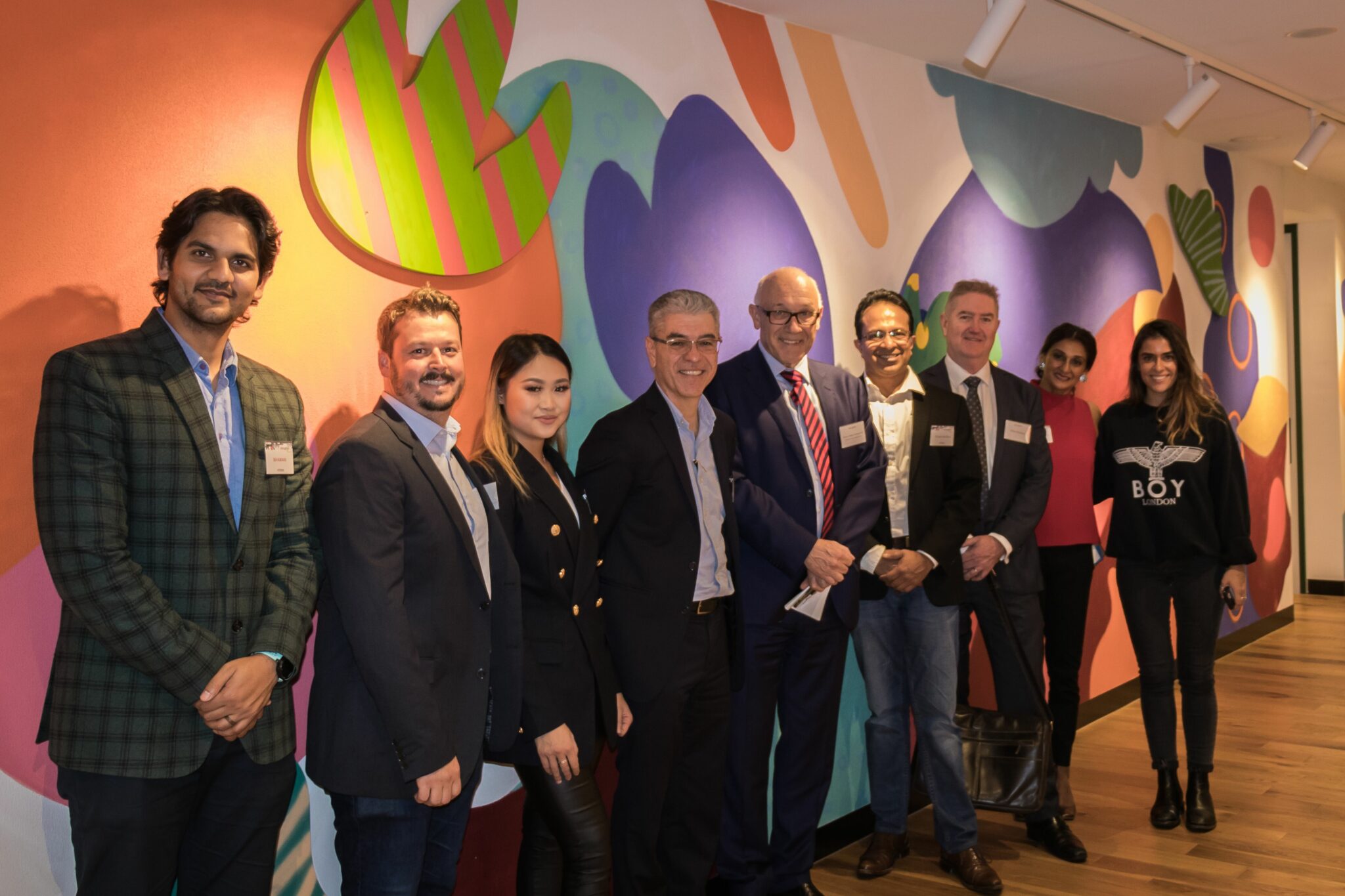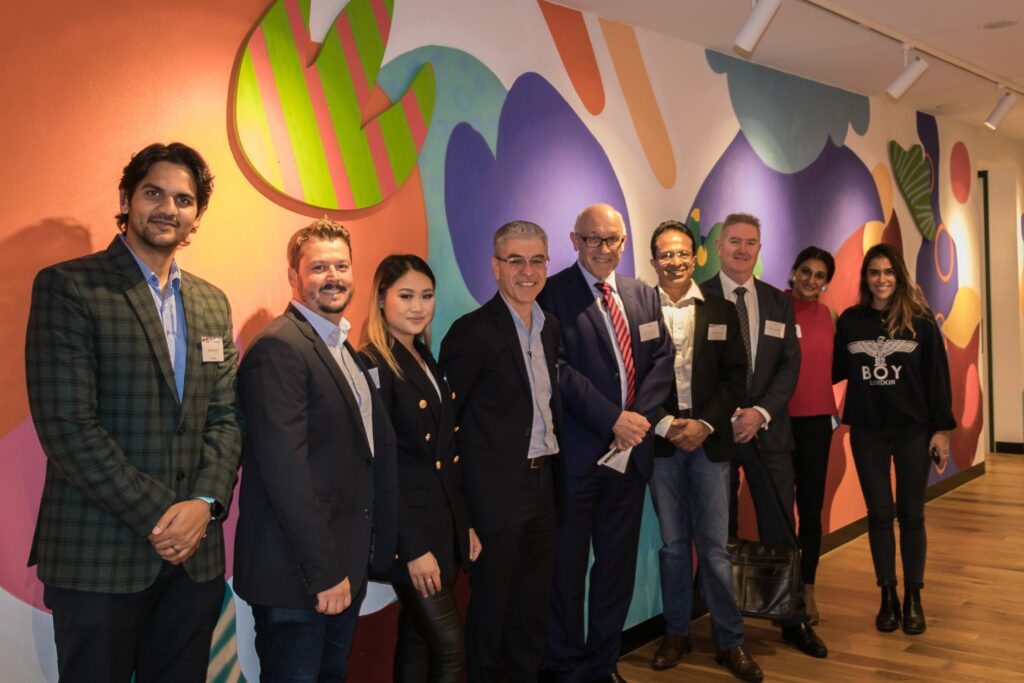 Also extending our thanks to the team at WeWork on Castlereagh St for providing yet another great venue for Bizruption. Thank  you to our awesome MC Sonia Wray and Pitchfest master Angelo Grasso for hosting the night and giving our guests the best Bizruption show possible.
And of course not to mention all the small business owners who made the time to come and attend our event. Without all these people, this event wouldn't have been possible, so thank you for making this happen, and helping us spread the awareness on the urgency of digital disruption and small business innovation.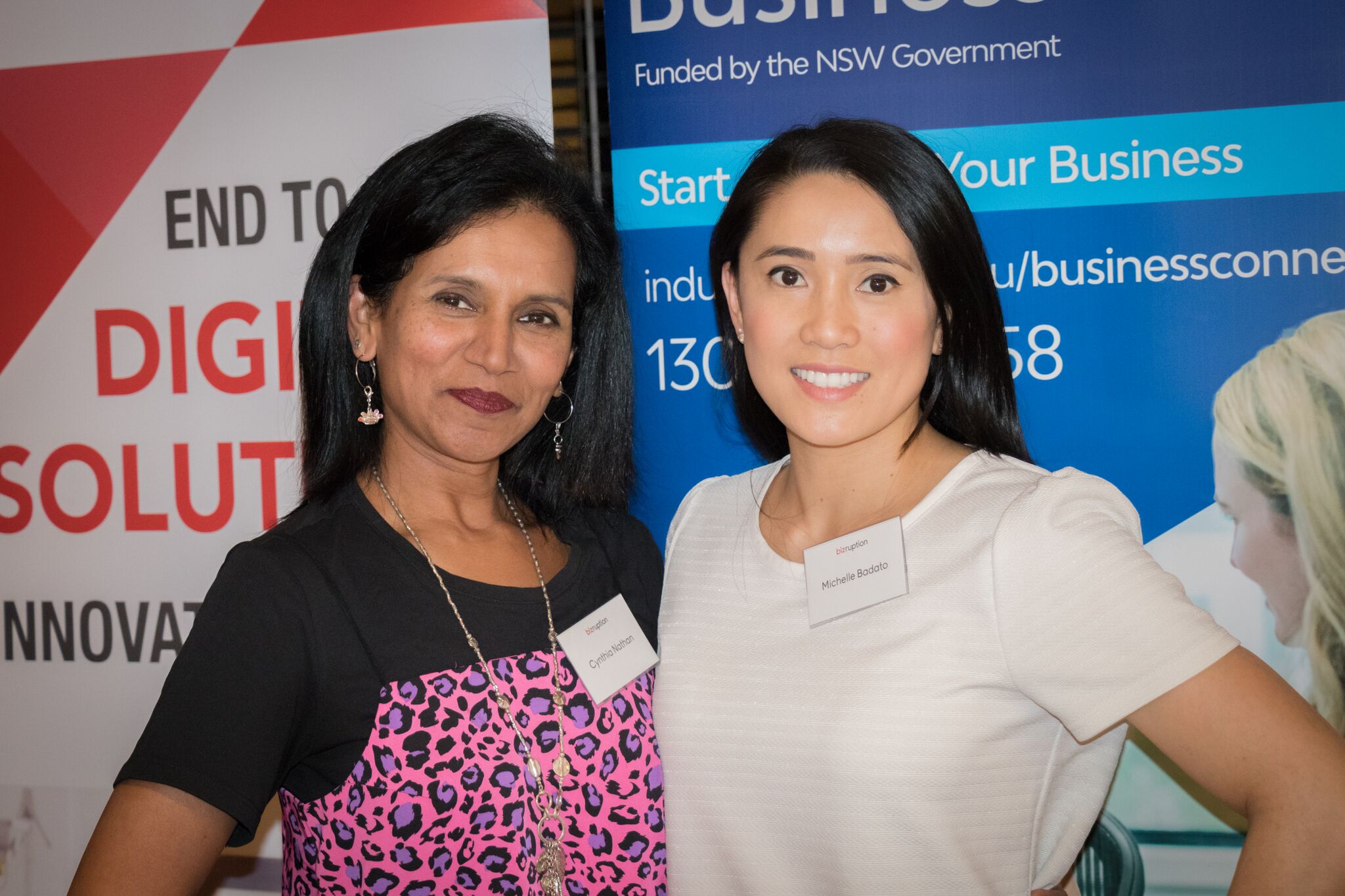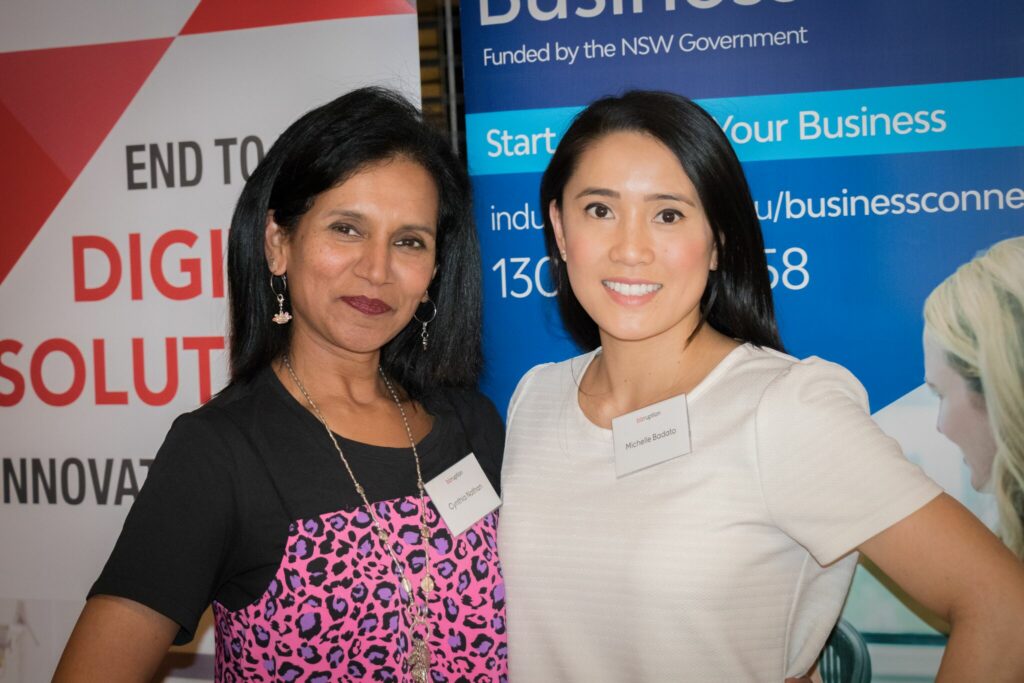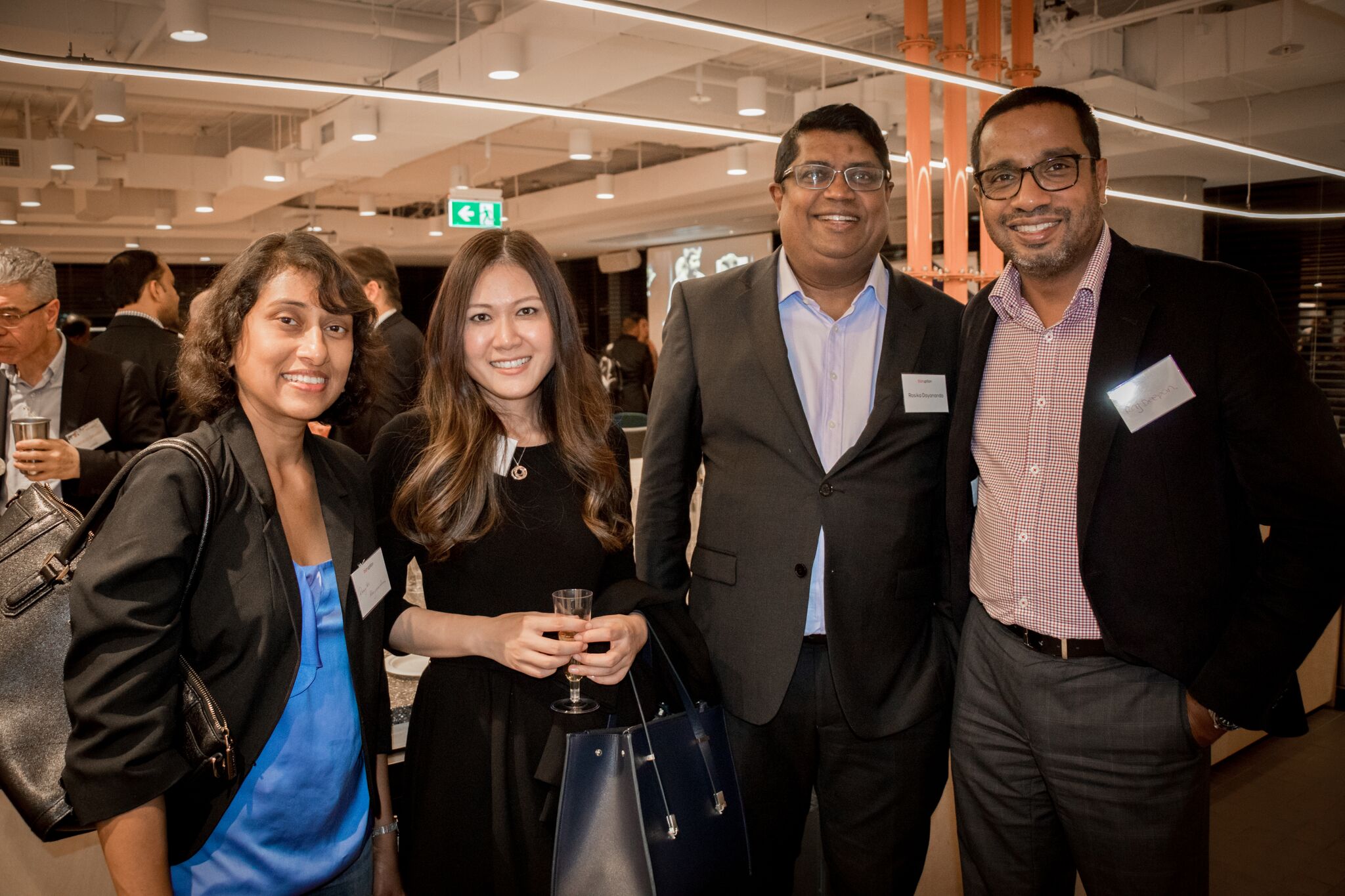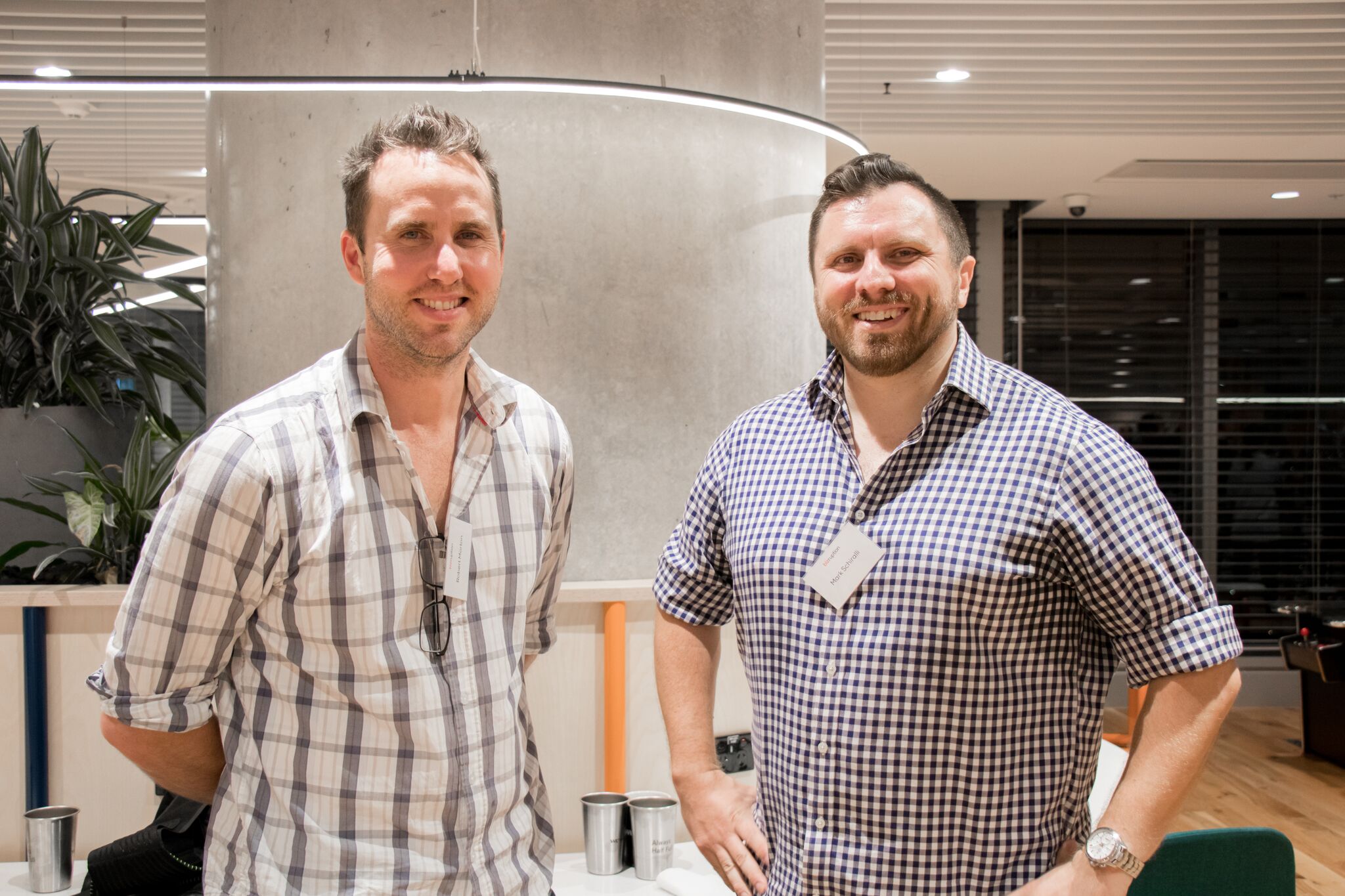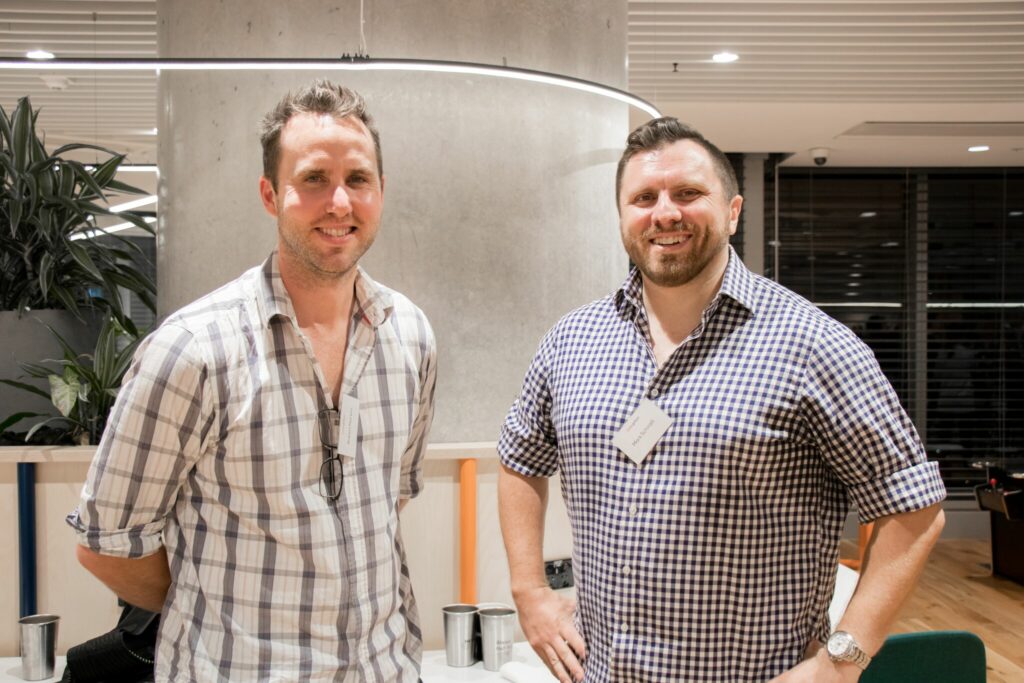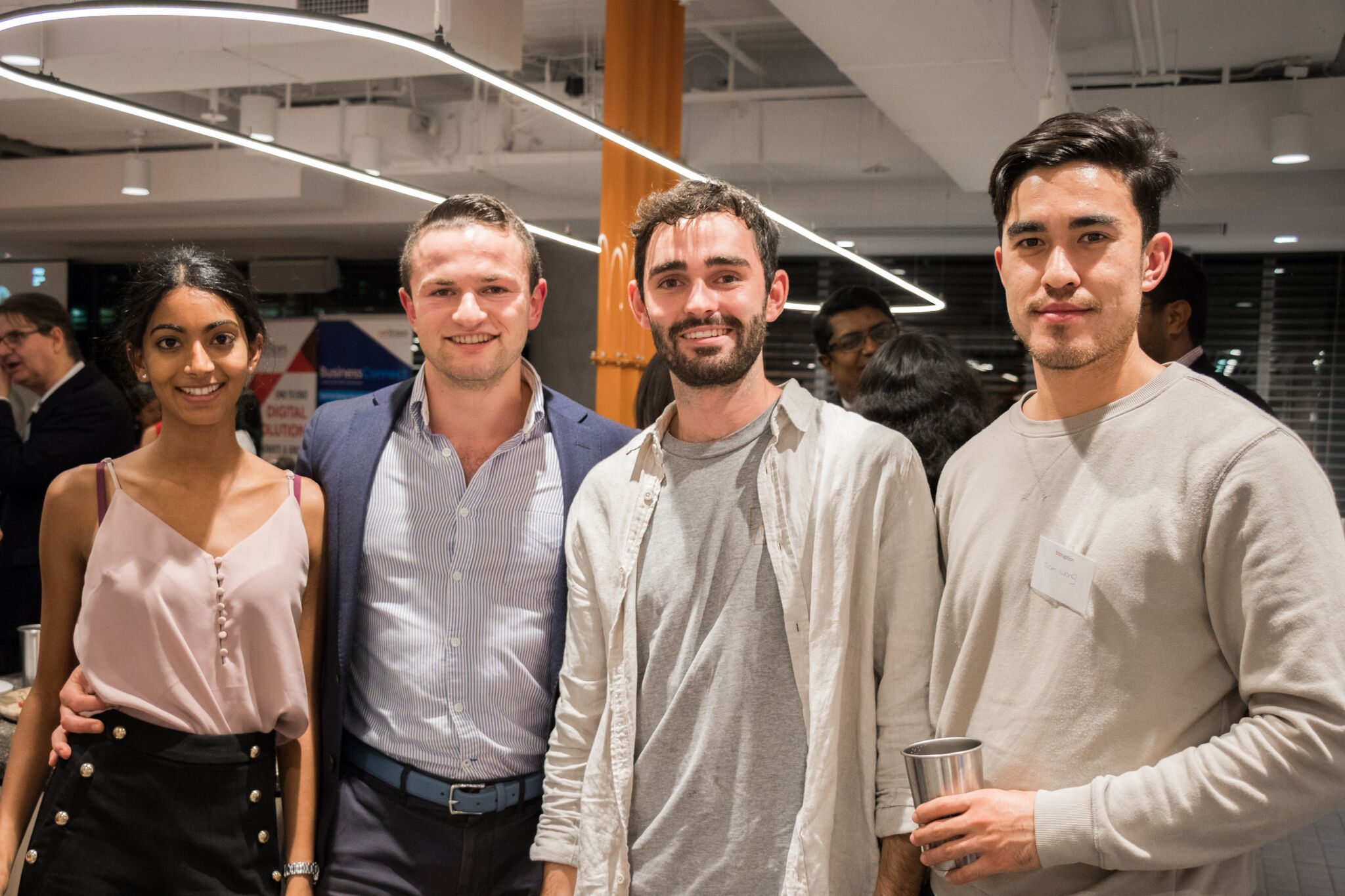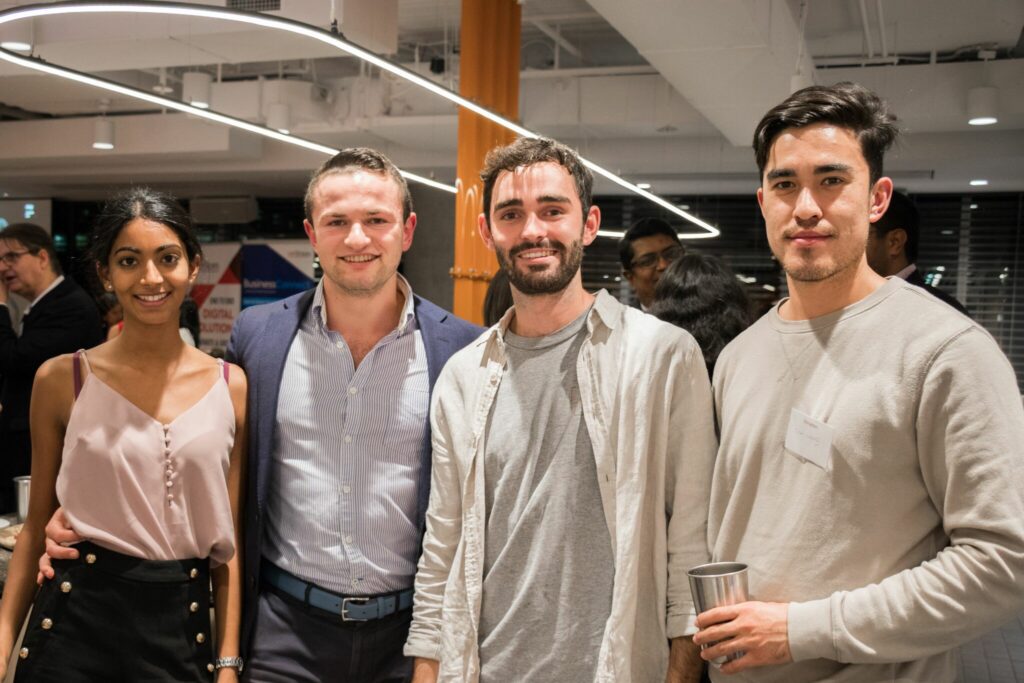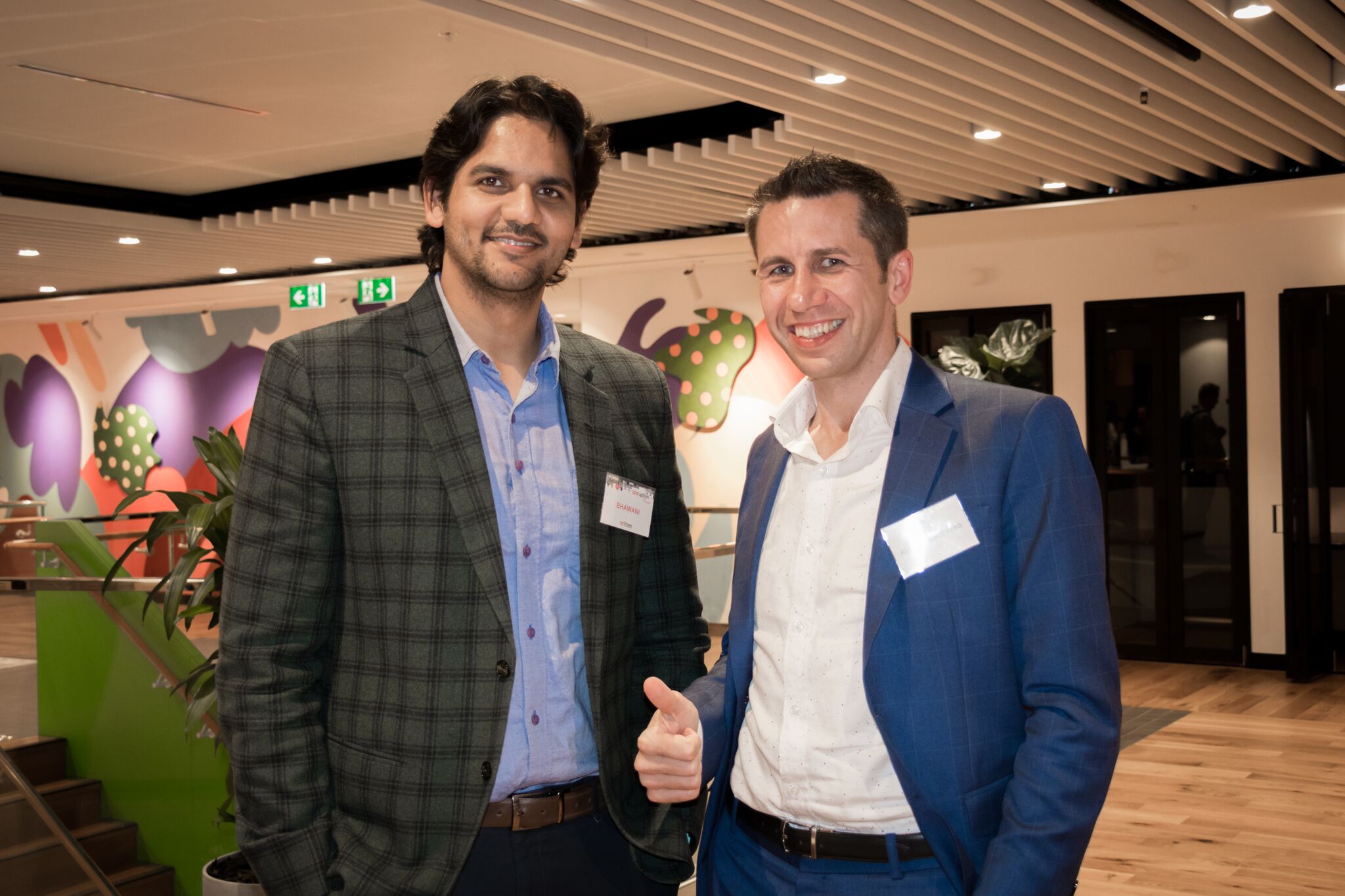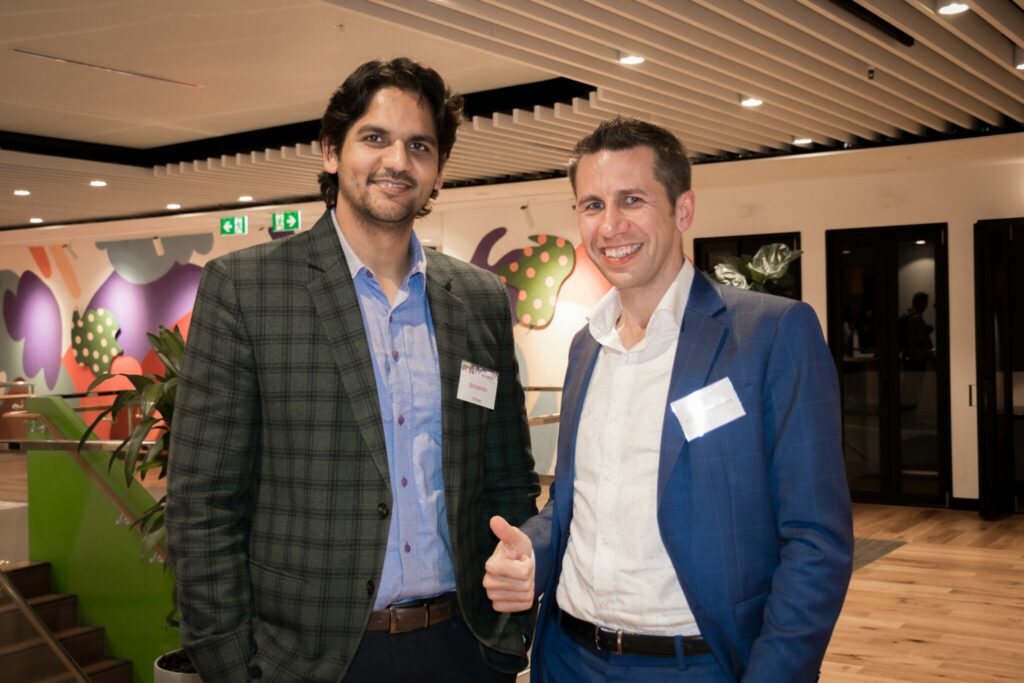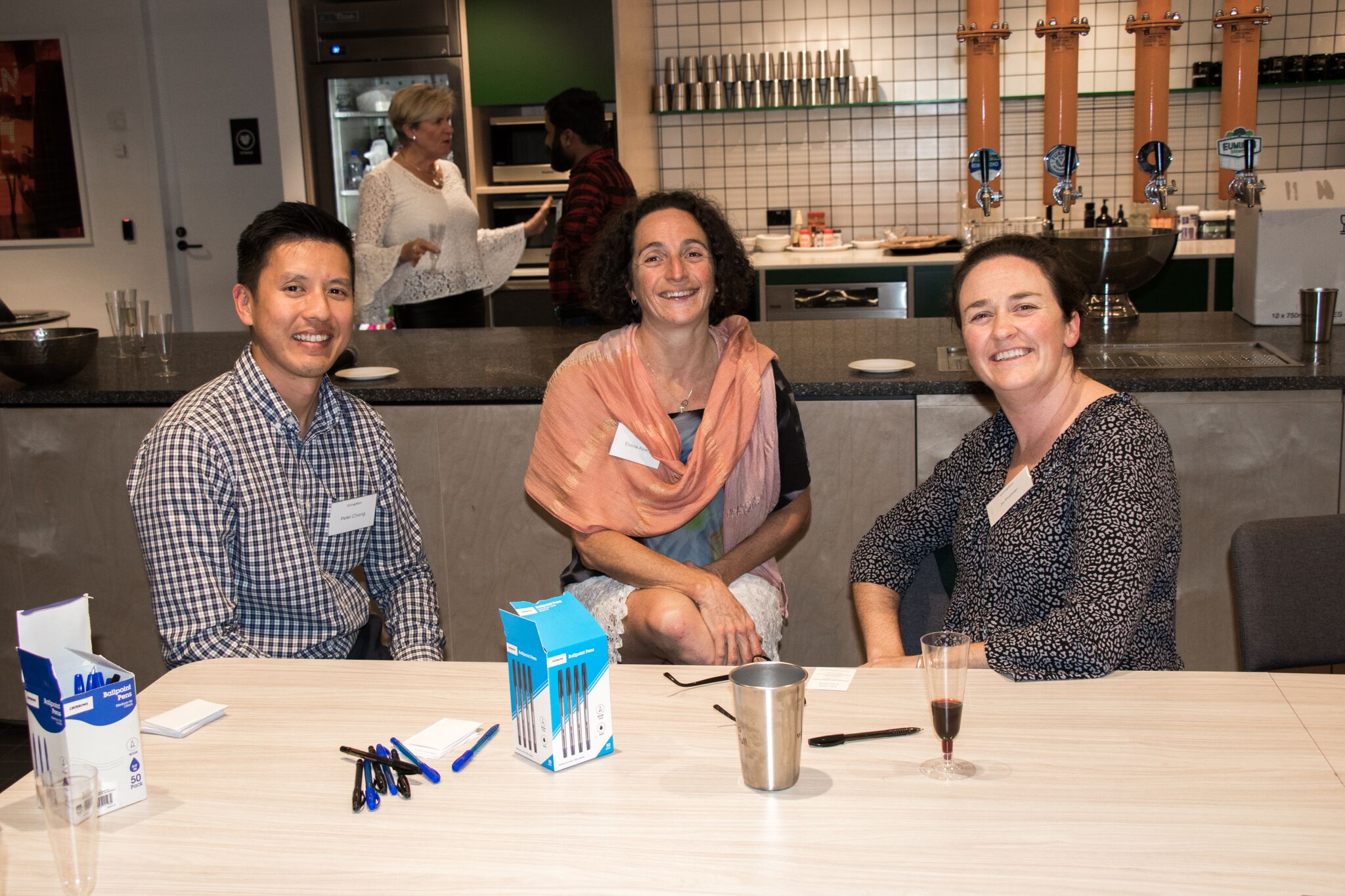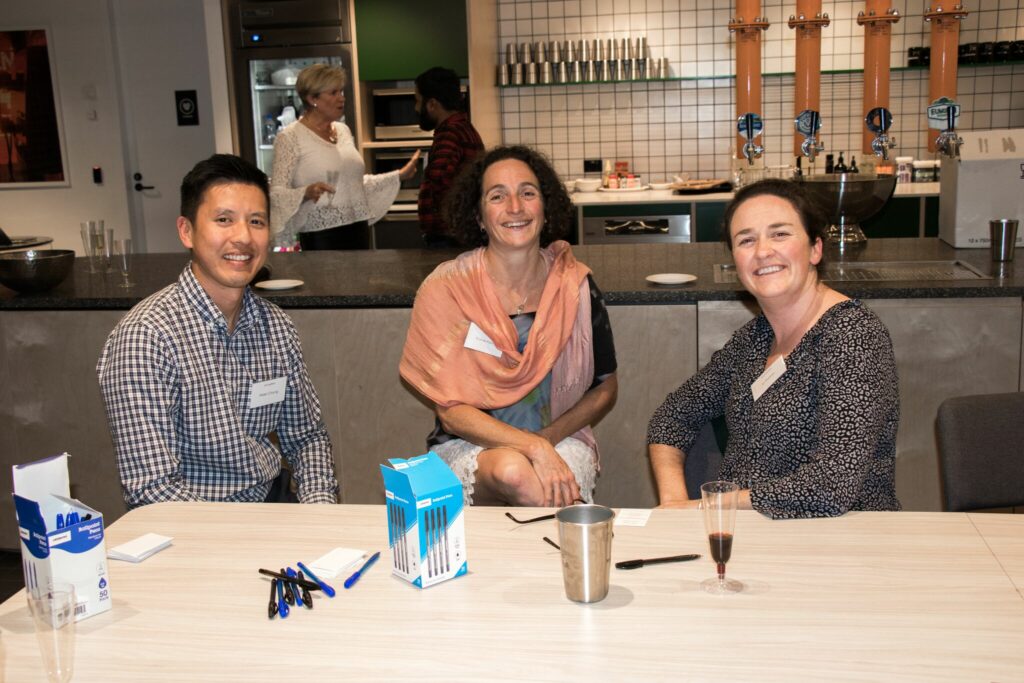 NetStripes hope Bizruption has inspired everyone for even greater success and connected like-minded entrepreneurs together in our small business community. Our next Bizruption will be held on Thursday 29th August 2019 at The University of Western Sydney in Parramatta.
To view more photos, check out our Facebook page and don't forget to like and follow us!
The NetStripes Team.
---
Are you ready to elevate your business to another level?
Feel free to talk to one of our digital strategists today. We are more than happy to help!
Contact us now.