As a small business owner, you must proactively gain attention and educate potential customers about your business value. Running YouTube advertising campaigns is one way to get in front of your target audience and create more awareness for your channel's content.
Let's look at the advertising options available, run through the campaign set-up process and specifications for each ad and hopefully, leave you inspired to set up your very first YouTube ad!
First, we'll review the types of ad formats available and how they work.
For this article, we're going to focus mainly on video formats.
However, YouTube does provide non-video advertising options such as banners and overlay ads.
The two main types of video ad formats for YouTube
Skippable in-stream ads
Non-skippable in-stream ads
Click here to learn more about the different kinds of video ad formats on YouTube.
Now let's break down each format to better understand how it works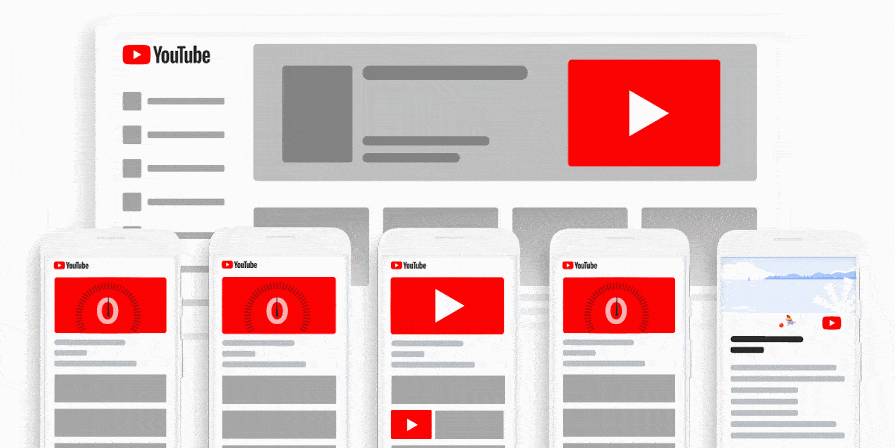 Skippable in-stream ads 
These are TrueView ads and can appear either before, during or after a video plays or on video overlays next to YouTube search results or channel pages.
These ads don't force people to watch because they provide the option to skip after the first 5 to 15 seconds (skippable time can vary depending on the length of the video).
It's called TrueView because, as the advertiser, you will only have to pay for their ad if the viewer chooses to watch past the 30-second mark, watches the entire video if it is shorter than 30 seconds, or interacts with the ad by clicking a link.
In-stream ads should be 15-30 seconds. Although you can upload longer ads, YouTube recommends 3 minutes max for this format.
When should you use this ad format? 
Use these ads when you have content you want to promote either before, during, or after other videos and across websites and apps running on Google video partners.
Where do they appear?
The ads appear on YouTube watch pages and across websites and apps.
How will I be charged?
With Click Per View (CPV) bidding, you pay when anyone watches over 30 seconds or the entire duration (if it's less than 30 seconds) or interacts with the video.
With Target cost-per-thousand-impressions (CPM), Target cost-per-action (CPA), and maximise conversions bidding, you pay based on impressions.
 Which campaign goal(s) are best for this format?
Sales
Leads
Website Traffic
Brand awareness and reach
Product and brand consideration
Non-skippable in-stream video ads
In reality, people will automatically skip an ad on YouTube without paying attention to the content.
This is why many advertisers place non-skippable ads in the middle of videos.
These are 15 to 20-second ads without a skip button, which forces viewers to watch the ads to continue.
Because these can come off as aggressive marketing, and given the limited timeframe you have to work with, you should only use this type of YouTube advertising if you're confident that your content is strong enough to capture attention, deliver the right message and prompt a call to action.
When should I use this ad format?
Use this format when you have content you'd like to promote and want viewers to view the entire message without skipping your video.
Where does the ad format appear?
Non-skippable in-stream ads appear on YouTube videos and across websites and apps running on Google video partners.
How will I be charged?
Non-skippable in-stream ads use Target cost-per-thousand-impressions (CPM) bidding, so you pay based on impressions.
Which campaign goal(s) do I need to select to use this ad format
Brand awareness and reach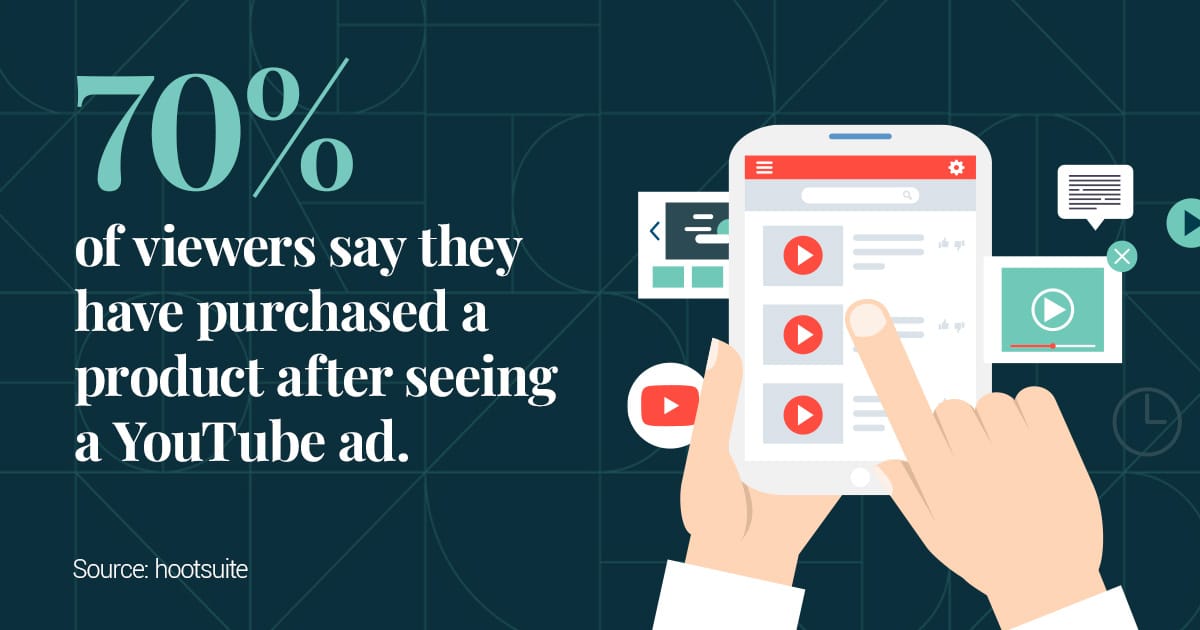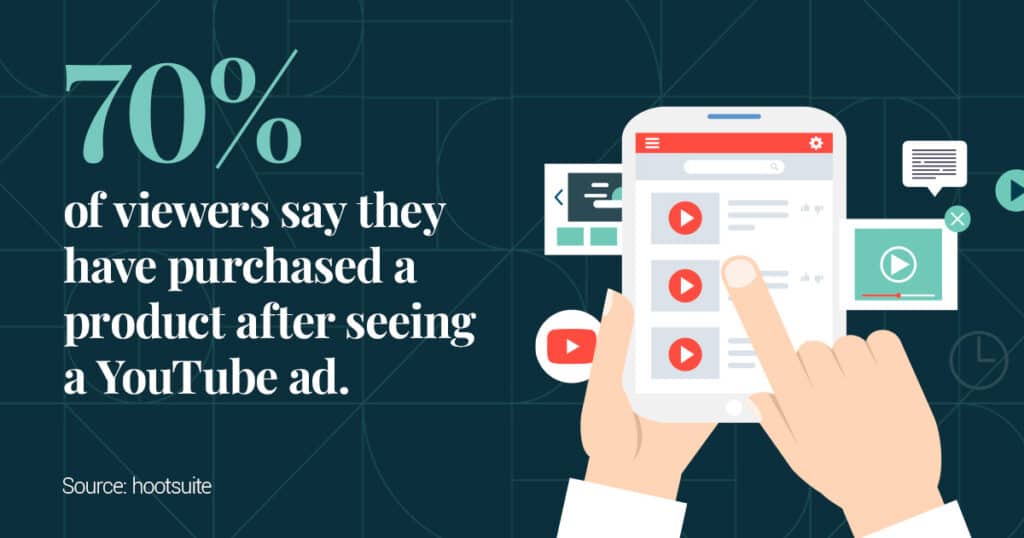 Setting up your campaign
The basics 
The first order of business with setting up your campaign is to upload your video to your YouTube account, which you can do simply by clicking the small camcorder icon on the top-right of YouTube.
Next, fill out all necessary information like title, description, keywords and tags. Once these tasks are complete, you're ready to set up your YouTube advertising campaign.
 Google Ads account
Go to your Google Ads account (if you haven't got one, here's a guide on signing up) and click "all campaigns" on the left-hand sidebar.
Then click the large blue "+" icon to create a new campaign – you'll then need to select a campaign type (one of the following):
Search
Display
Shopping
Video
Universal App
Once you've clicked "video," you'll need to select an objective for your campaign to achieve.
For example, if you want to drive more traffic to your website, you would choose the "Website traffic" goal.
Watch this video for more information on selecting campaign objectives.
As you go along, you'll see recommended features and settings that can help you generate goals that you can add or remove at any time.
Name your campaign
Pick a name that clearly describes your campaign – this is purely for your use to help quickly identify campaigns when running multiple ads.
Define Your Budget
It's best to start small at first, with an average daily limit spend – this allows you to test and refine your advertising campaign and obtain the highest return on investment possible.
Select Start and End Dates
Start with a short period, say 1 to 2 weeks, to get a feel of how your campaign is performing. Then, as you gain more experience, you can run longer ads with larger budgets.
Select one of three Networks
YouTube search results: video ads can appear next to a YouTube search.
YouTube videos:Ads will appear on the YouTube homepage, videos and channel pages.
 Video partners on the display network: ads will appear across Google's other advertising avenues.
Select the country and language you want the ad to appear in
Selecting your country is an important step, not only for your video ads.
For example, if you live in Australia but select America as your country of preference, Google will need help to verify your account details.
Choose an Inventory Type
This step allows you to filter out any content, not in line with your brand.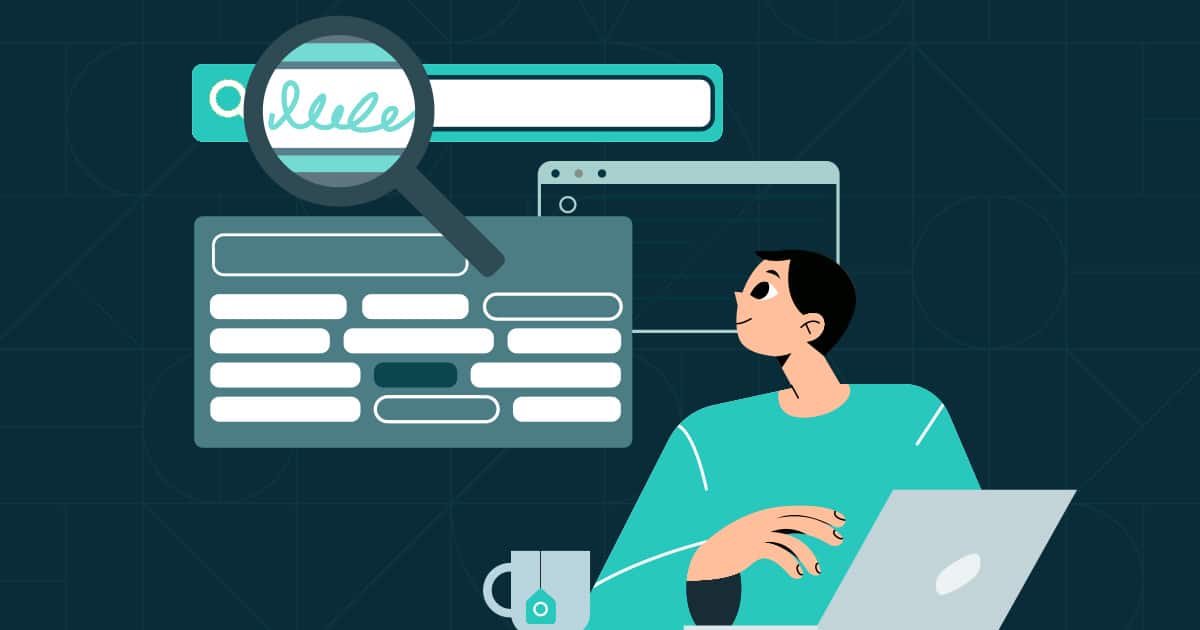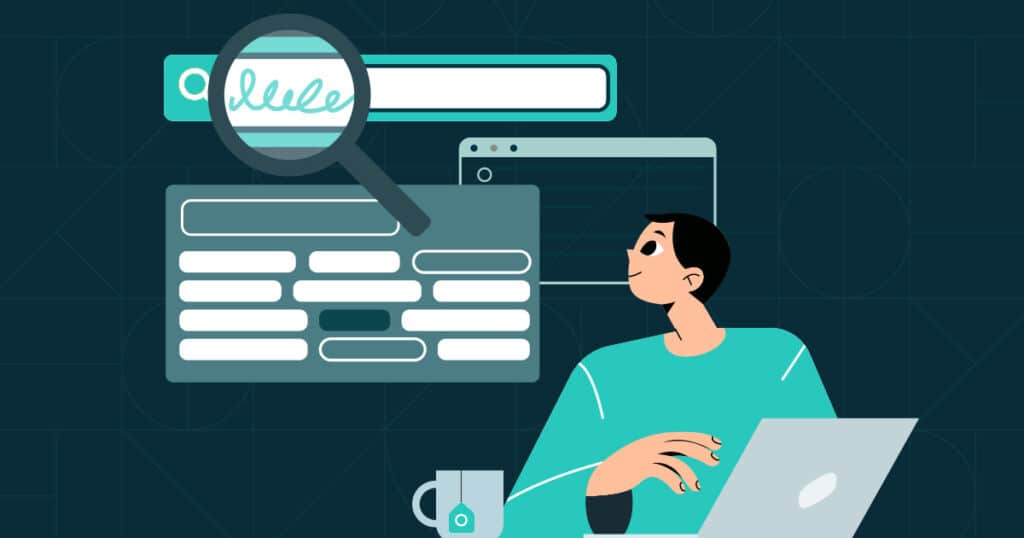 This section needs to be ticked to ensure your ads aren't shown on inappropriate content, such as videos that contain nudity or sensitive information/events.
Select the People You Want to Reach
Create an ad group for your target audience and give it a descriptive name that will allow you to use the same audience for future ad campaigns.
After that, you can filter who you want your ad to reach by gender, age, location, devices, etc.
Select Where Your Ads Show
You can choose specific content for your ads to appear on, and once you've done this, you're almost at the finish line!
Next, add your video, and select your format. You will be provided with available options based on your campaign selections.
Finally, add your URLs, call to action, and headline before clicking "Save and continue" and then clicking "Continue to campaign".
After you've finished setting up your campaign, it may take a few days for your ads to start showing.
Ads are typically approved within 1-2 days. It may take longer for bidding to fully optimise performance.
Conclusion
As you can see, a lot goes into setting up a video campaign.
Unless you have prior experience, we highly recommend working with an experienced digital specialist to ensure your videos reach all the right people while optimising your budget.
Book a free advisory session with our digital specialists for more advice on video marketing or help getting started.