The Company
With 15 years of experience working for leading with corporate events companies across Australia, Co-founder of Forefront Events Shay King, identified an opportunity to set-up his own business model that would transform the typical corporate conference to create a platform that brings key stakeholders in a particular market together, and address the real issues in a collaborative environment.
The Problem
Although Shay King came with a wealth of knowledge in the industry and had a clear goal for his business in mind, the initial start-up was made with trepidation due to the natural risks of such a venture plus the meeting the financial commitments of living in Sydney.
The competition for the business was also extremely tough since that he would not only be competing with Australian corporate conference businesses, but also global businesses. How does an unknown brand take on these industry heavy weights?
The Solution
Shay King turned to Netstripes' Digital Advisory Session to find a solution that delivers the value proposition and builds a clear strategy that worked to achieve his goals.
After a total of just two 1-hour Digital Advisory Session, uniquely designs to offer innovative solutions to small businesses, a clear online strategy was formed for the business.
Netstripes understood that to effectively compete with larger, local and international companies while attracting corporate sponsorships from big tech companies such as IBM, Verizon, Dropbox Etc. they would have to create a strong digital strategy and online branding that instantly embodied trust and credibility.
They designed this online branding and then a website that focused on invoking trust and credibility. An easy-to-browse platform and built upon the business's vast experience by clearly communicating Forefront Events value proposition.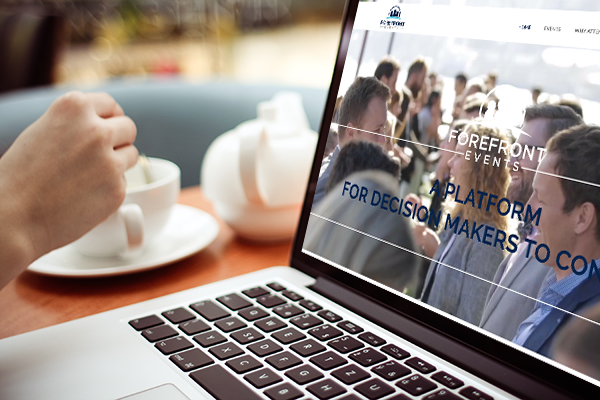 Click here to check out the Forefront Events website
The Result
With an online brand that created instant trust and credibility and an optimised website delivering focused content and services to potential clients and sponsors, Forefront Event's business took off.
Within the next 12 months, the business saw a surge in demand for their services with 20 conferences booked for some of the largest brands in the world, with thousands of attendees.
The company hired an additional 7 hires to keep up with the high demand in the future pipeline, and looks set to continue with transformational results.
---
Any questions?
Feel free to talk to one of our digital strategists today. We are more than happy to help!
Contact us now.