Have you ever purchased without reading online reviews or glancing at the rating?
If neither influenced your previous purchasing decision, maybe you were recommended the business by a friend or family.
People tend to follow what others are doing. Psychologists call this conformity or herd behaviour. Marketers call it social proof. 
These external social cues help us make decisions, and it's become popular in business for obvious reasons.
Not convinced yet?
Here are the top eight reasons your business should make the most of social proof.
We practice what we preached so we've shared some great examples below.
1. Social Proof increases trust and credibility
Social proof, such as reviews and product ratings, help build credibility for a business by offering prospects the opportunity to make decisions based on existing customers' positive experiences.
This is considered user social proof. However, there are many other forms of social proof as well.
The "as seen in" or "featured by" sections give social credibility to someone or something. (Think, 'if apple and Toyota are using AI, there must be something to it').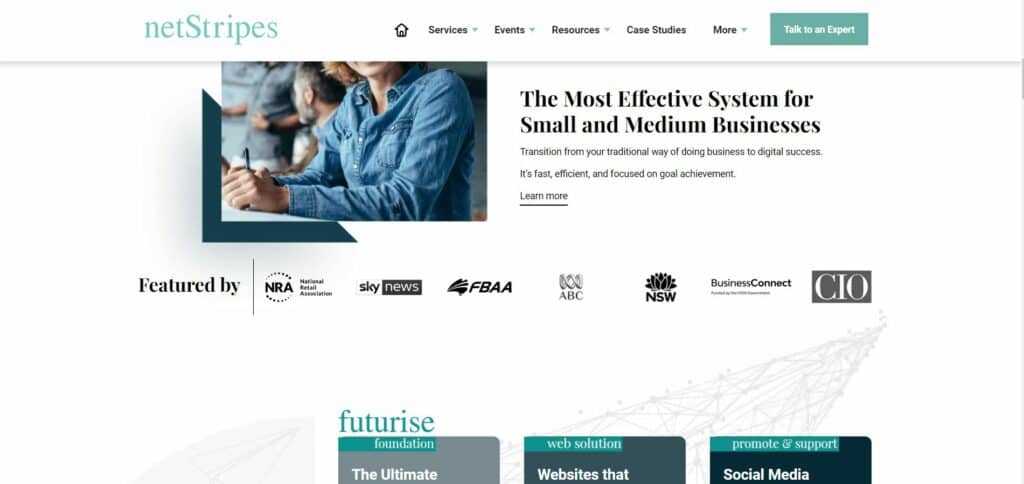 Relevant social proof is great when utilised on website landing pages because people trust others more than they trust a business owner or marketer.
But there are exceptions.
Every landing page is essentially an argument to convince a prospect to choose to buy your service or product.
Your website copy needs the support of social proof in that argument to convert prospects.
This means your social proof must counter actual objections, not just praise your product or counter non-existent objections.
Different types of social proof include:
Testimonials and reviews
Endorsements from influencers
Social sharing buttons (used in blogs or web pages)
'as seen in' logos
Trust badges
Ratings, memberships, certificates, awards
They must be highly credible personal stories with photos, full names, professions and examples of what you've done for them.
2. Which platforms are best for reviews
Review sites like Yelp and TripAdvisor can significantly affect any business's overall success.
However, as a business owner, there are a handful of platforms that, with little effort, can help build a powerful reputation and support your current marketing.
These are our top three review platforms that your business should be focusing on.
Google Reviews are vital to the credibility of online businesses.
Potential customers searching for your business name or browsing for products or services related to your business will see your Google Business Profile.
In addition, this will display your business's Google Reviews.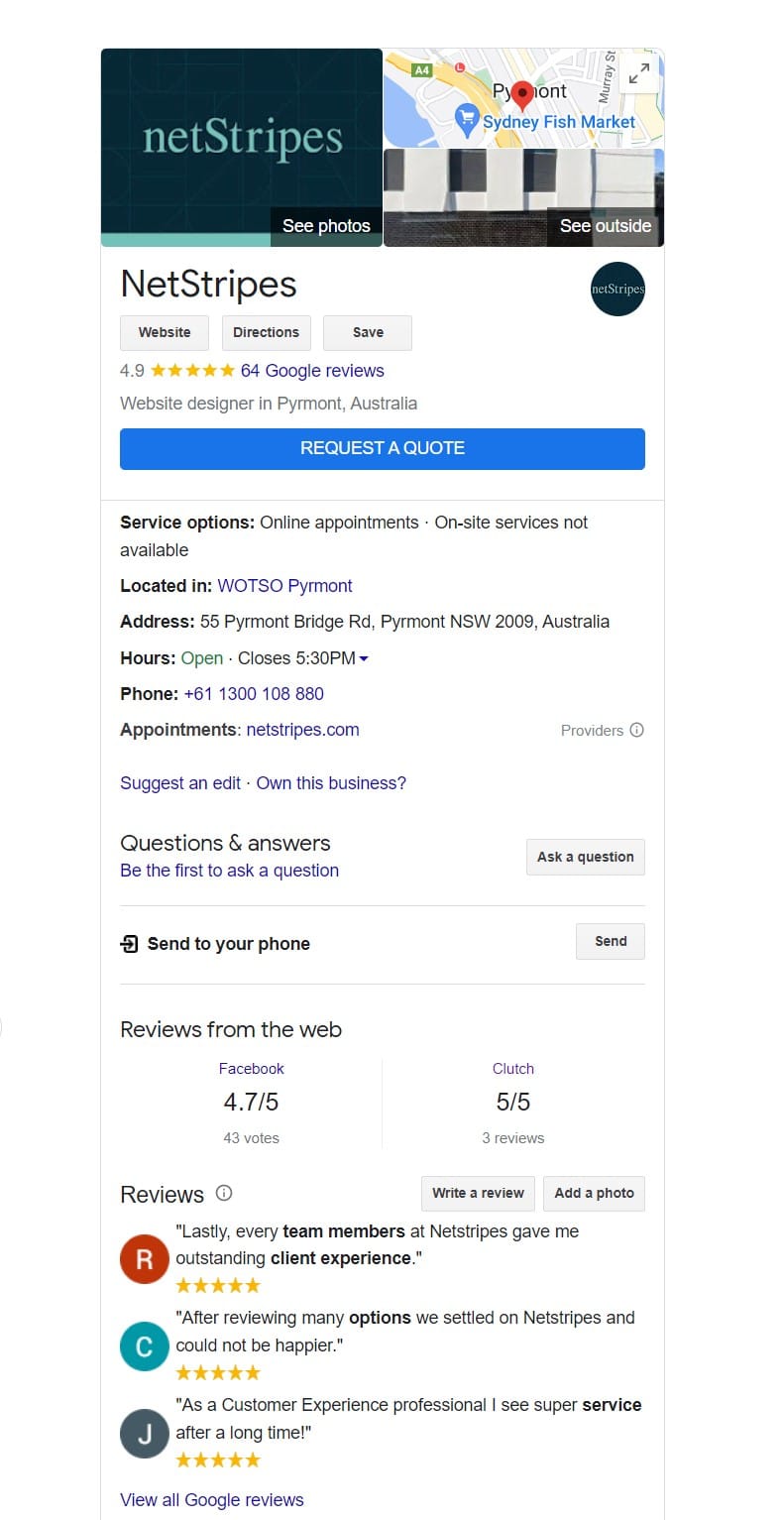 Google wants to provide users with the best results for their search queries, and online reviews are a strong indicator of whether people like your business.
Online shoppers are also beginning to call businesses directly from their business profiles rather than visit the website first.
Again, this underscores the importance of setting up your Google Business Profile.
Online shoppers increasingly use social media to interact with brands and are likely to leave reviews on profiles.
Due to the sheer scale of Facebook's user base, it is gaining momentum towards becoming one of the best social channels for reviews of small and medium businesses.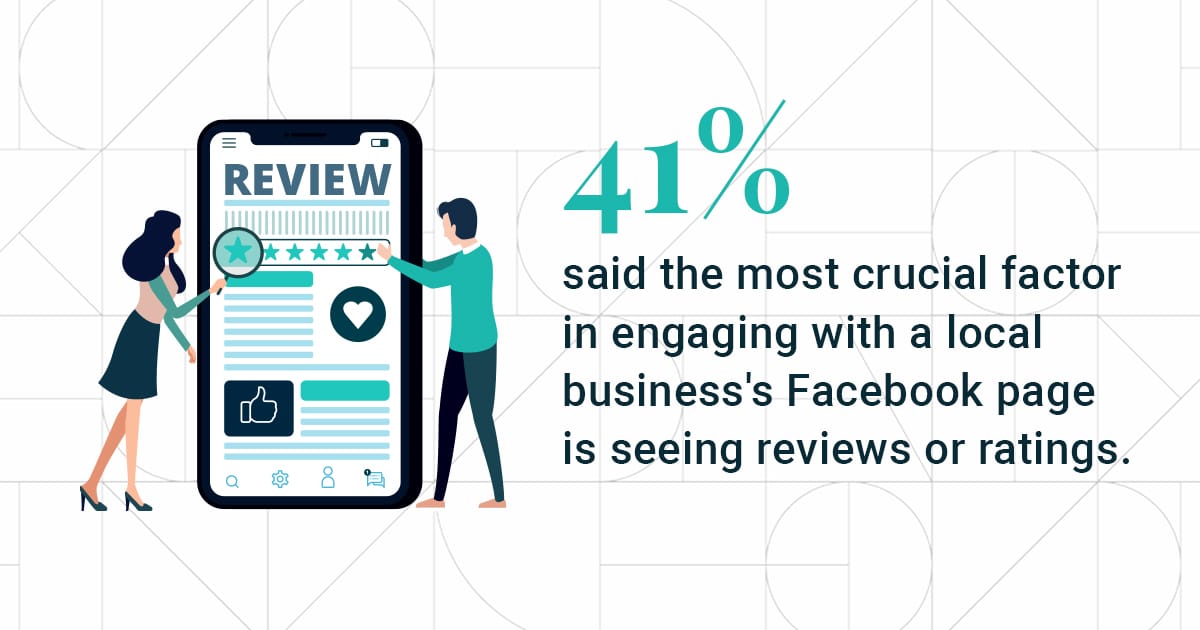 Since most users on the site already have a Facebook account, the process of leaving a business review is relatively hassle-free.
This gives Facebook an advantage over other review websites where users must create unique logins or log in each time they leave a review (compared to consumers already living and breathing on Facebook).
There are many niche business directories online, and we highly recommend getting your business website on them.
For example, clutch.co is a business directory for IT, marketing, and business services companies, so we listed netStripes to increase our visibility and gain more reviews.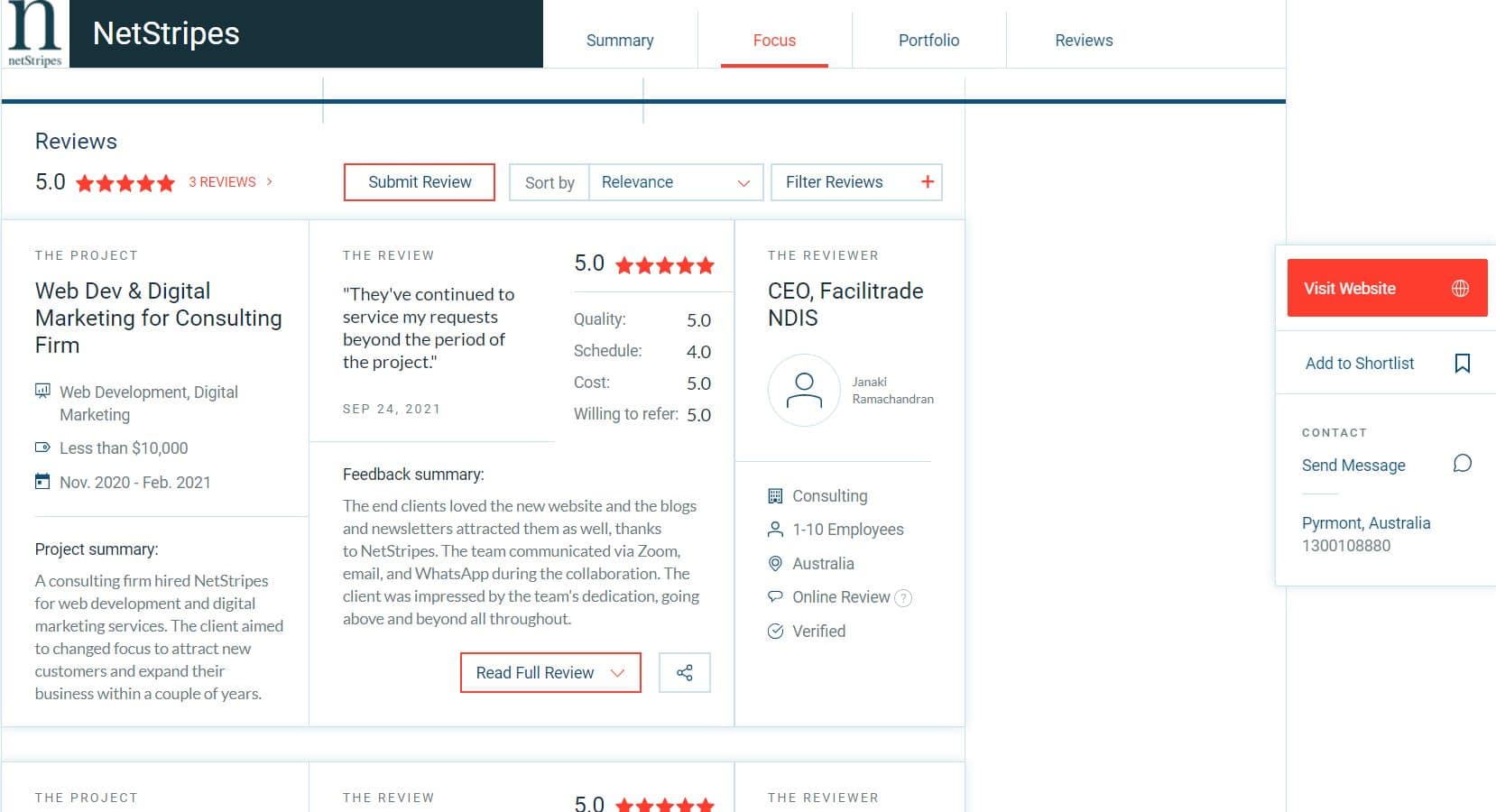 In other words, it's a good idea to add or claim a listing on these directories sites (unless a business doesn't fit with the niche) and start getting more online business reviews!
Plus, getting listed on top directories will help your website's SEO strategy.
Remember, only some reviews are fair, but they can always provide information and insight on how areas your business can improve.
When a business actively replies to negative reviews professionally and tries to resolve the situation, it shows prospective customers that you care.
A mixture of bad and good reviews can increase conversions – making your online presence more realistic and transparent.
3. Powerful SEO for your business
Customer reviews aren't only used to send trust signals to your customers — they can also potentially boost your SEO ranking when used effectively.
Google and other search engines use 'off-site' signals to measure your brand's relevancy, authority and trustworthiness.
Customer reviews are some of the most consistent channels you can use to improve these signals.
Reviews drive local purchases
When you search online for a local business, Google displays a "local three-pack," three listings that best fit based on the search query and their location.
These results are hugely important to drive local conversions.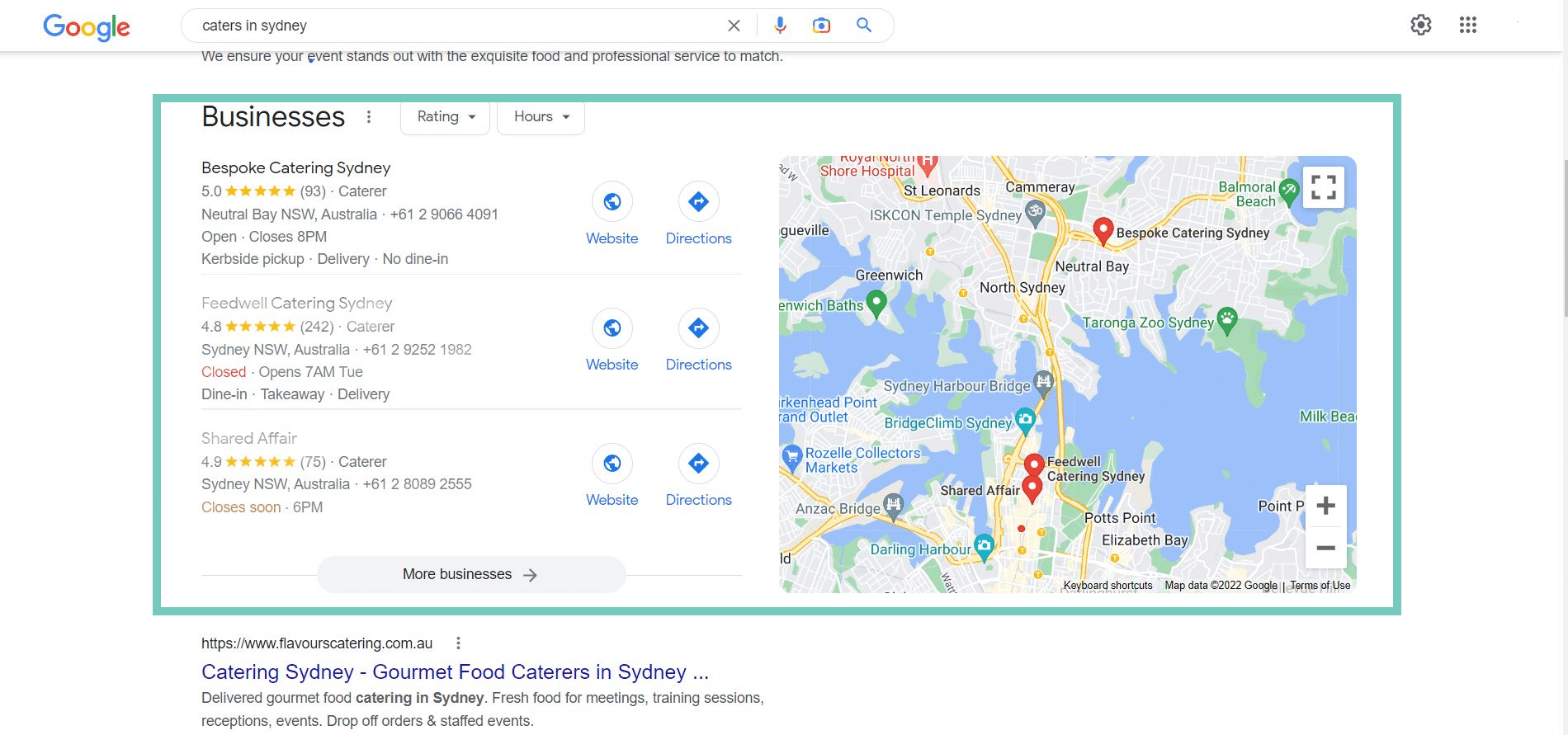 Start by claiming your Google Business listing; this is free for all businesses and essential if you want to claim a spot on Google Maps.
Also, ensure that you include all relevant information, including name, address, phone number, website, and hours of operation.
Ensure your information is updated if you are changing hours of operation during holidays or moving to a new address.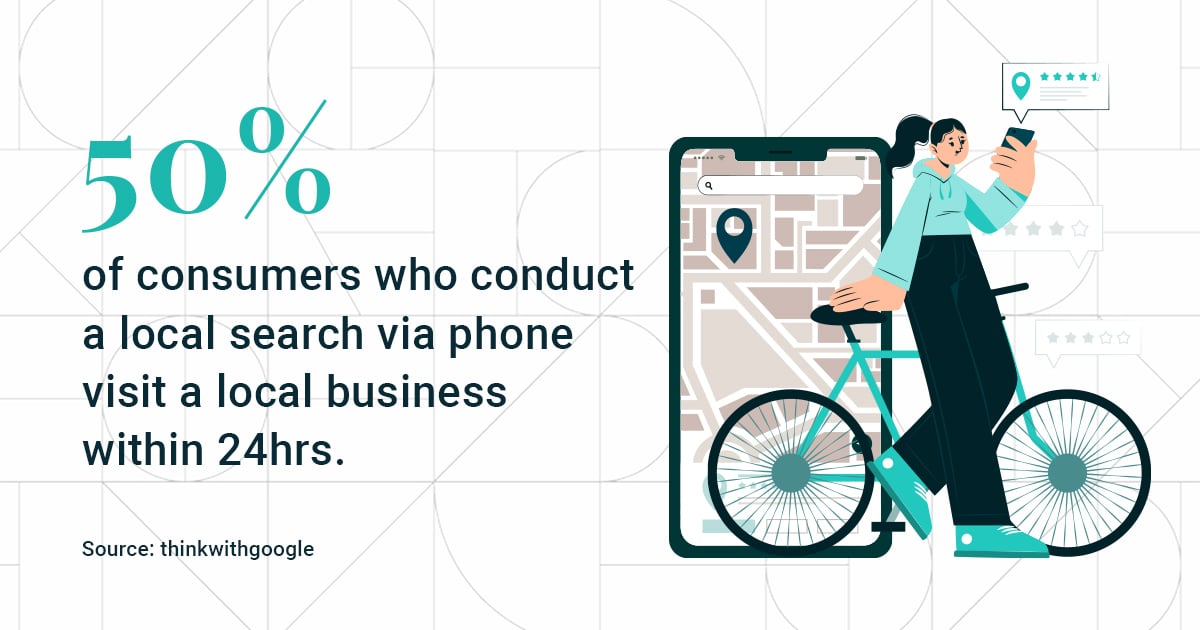 Google My Business will enable your customers to review your product or services online, which provides credibility to your business.
Once you've claimed your Google listing, start registering your business on common review sites like TripAdvisor, Yelp, Foursquare, and Yellow Pages.
Above all, keep your contact information consistent across all of these platforms.
Inconsistencies can impact your Google ranking.
4. Make leaving reviews easy
Oftentimes, it's not writing a review that people don't like, but the lengthy process of leaving one.
Opening Google, searching for a business profile, scrolling through it to find the review sections, and then writing one.
Your customers are busy so make leaving a review as easy for them as possible with the following methods.
Create a Google review link shortcut
In your Google My Business account, and find the "Get your first review" (or "Get more reviews") card.
Click "Share review form" and copy the link to your clipboard.
You have the option of shortening the link with a website like Bitly and sending it to customers, or creating a space on your website for it.
Some of the methods you can try are:
A Google reviews page badge on your website
It's a clear and clutter-free call to action that is easy to find, and links directly to your business profile.
Accessible from your main navigation menu, the page should contain both a CTA to write a review and existing reviews.
This not only encourages prospects to become a customer, but inspires them to leave a review.
A Call-To-Action in your footer
You can do this with either a linked image or anchor text. Either way, it's easy to create and you won't have to worry about creating multiple CTAs.
5. Systemise the process 
Refrain from assuming your customers, even the most loyal ones, will take the initiative to leave reviews.
Maybe they needed more time to do it, they forgot, or it simply never crossed their mind to leave a review.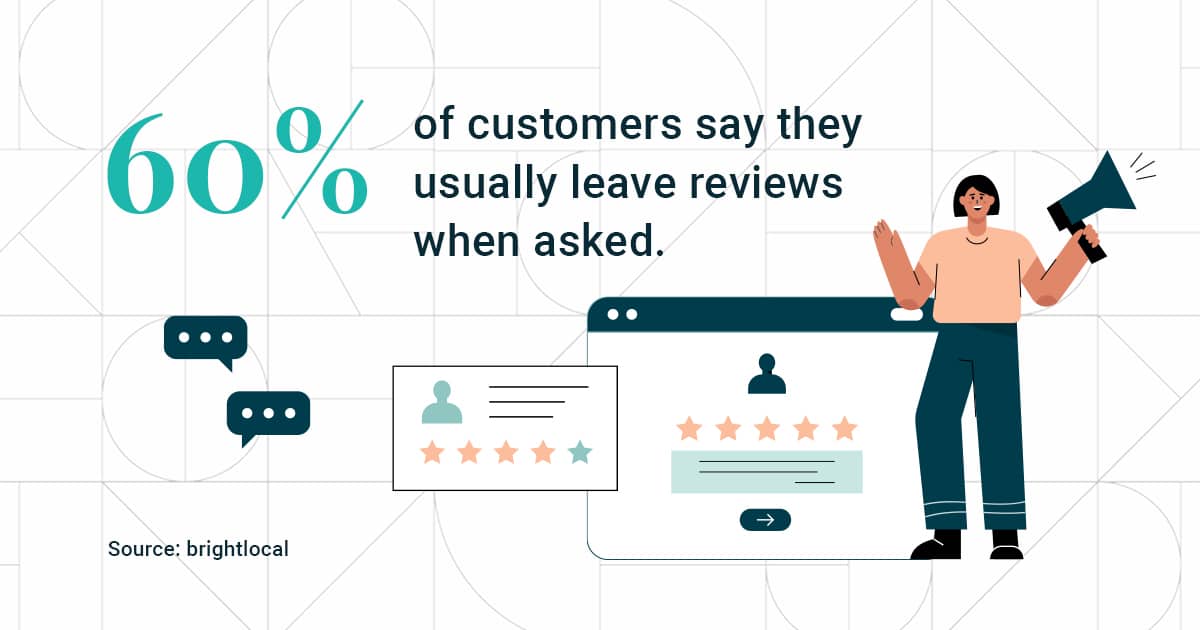 That's why it is important to have a system to follow up with customers to get their feedback and encourage them to leave reviews for your business.
Here are a few ideas for getting customers to leave reviews:
This method works best with repeat customers with whom you've established a good rapport. If they agree, inform them where they can leave their reviews.
Ideally, Google reviews should be the priority as it carries a lot of weight.
If you have a physical store, you can also ask for reviews during events.
These are great for learning about your customers, connecting with them, and asking for reviews.
Create automated post-purchase reminder emails that trigger one to two weeks after a customer makes a purchase.
The time frame is entirely dependent on your business needs and marketing strategy.
Asking for reviews on social media is a relatively easy and non-confrontational way to get reviews.
You can create a post and include a brief caption, "Do you want to share your review and be featured? Then, send us an email or DM us. It's simple to do and easy to understand for anyone scrolling.
Another way is to respond to posts your business is tagged in and ask them if you can share their content in your profile.
Or send a direct message politely asking for a review and link to the product page.
But remember, you need to gather customer reviews continuously.
They will likely leave reviews weeks or months after they made the initial purchase so stay consistent when following up.
In addition, you can eventually automate your review-generating process so it's scalable and so you can collect new customer reviews. 
6. How to handle negative reviews
Sadly, in some cases a Google review can make or break a business. There are always going to be people who leave negative reviews, but what can you do about it?
Respond to the review
Always respond to reviews, but especially with negative reviews. 
If you say the right thing, there's a chance the customer might delete the review on their own.
At the very least, you can mitigate the damage and give others the opportunity to hear your side of the story.
Here are 3 tips to keep in mind when responding:
Be polite
Do not get defensive, and don't make it personal
Keep it brief and to the point
Ask the person to contact your company so that you can investigate the issue.
If they do follow up, do everything you can to help them have a positive experience. This could even lead to a positive review. 
Flag the review
If you think the review might be fake, inappropriate, or promotes a competitor you can flag it to Google for removal.
Do note, only reviews that violate Google policy will be removed.
Follow these steps to flag a review:
Log into your Google Profile
In the menu, select "Reviews"
Find the review in question. Click the three-dot menu, then select "Flag as inappropriate."
It takes a few days for Google to review your request and determine whether it will be deleted.
If possible, ask other people to flag the review also, as this might draw more attention to an offensive review and encourage removal.
Use third-party software
Time is money, and when you're running a business, manually scrolling through your Google reviews to manage them is a time consuming process. 
There are several third-party softwares available online that are designed to help businesses track and delete negative reviews.
In doing so, it can help to improve a company's overall public image. 
Hopefully, by following the steps outlined above,you have a solid understanding of how to handle negative reviews. So start managing those reviews and get your business back on track.
7. How to use reviews in your marketing
Consumers trust brands with user-generated content more than other content. That content includes reviews, testimonials, and case studies.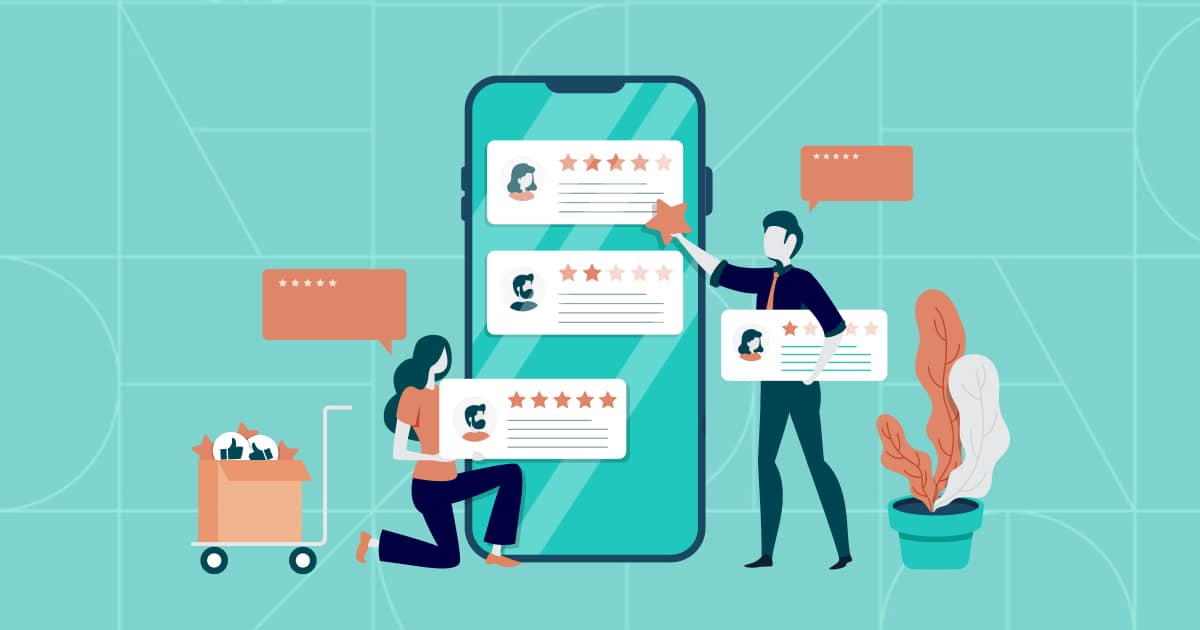 Not only does it help build brand authenticity and drive awareness, but it also promotes user engagement.
Make use of your Google reviews by incorporating them into your marketing materials like automated emails, newsletters, online advertising, and social media.
They act as great trust signals for your business and can inspire potential customers to take the next step in the buyer's journey.
8. Customer-based business evaluation
How do you define your business's value? Can you measure it? What are the factors behind your products and services that your customers value?
When you get a customer review, either written or in person, you'll often learn new things about what your customers think about your business. 
This can provide a better understanding of what areas in your business are worth building on and what areas can be improved further to facilitate their growing needs.
You can also follow up these unique reviews with quick surveys – put down 4-5 simple questions that delve deeper into what your customers value most about your business.
9. Conclusion 
While it can be easy for a business to take negative online reviews to heart, it is essential to recognise that any reviews are constructive feedback.
Whether they're on your website or the best review sites, all in all, online reviews are valuable feedback!
They help gauge performance and show areas of improvement. There is always room for improvement; a lot can be learned, even from positive business reviews. 
Finding a new way to package that marketing power via social proof and use it in your strategy can pay off, if you do it right.
---

Social Media Marketing & Support Package