With only one month to go, 2020 is almost upon us. Not only is it a new year but an entirely new decade as well. Yes, let that sink in! As you prepare your business for new challenges, risks, and growth in the upcoming year, here's a list of the hottest trends in digital marketing that every small and medium business owner needs to know before 2020.
The Power of Videos
2019 has been a huge year for videos, especially on social media. When it's done right, videos can be fun, interactive and informative. While many still prefer to consume information by reading, the number of people who would rather watch a video instead is rapidly increasing. In a fast-paced world, where everyone is time-poor and convenience is highly valued, videos seem to be the perfect answer.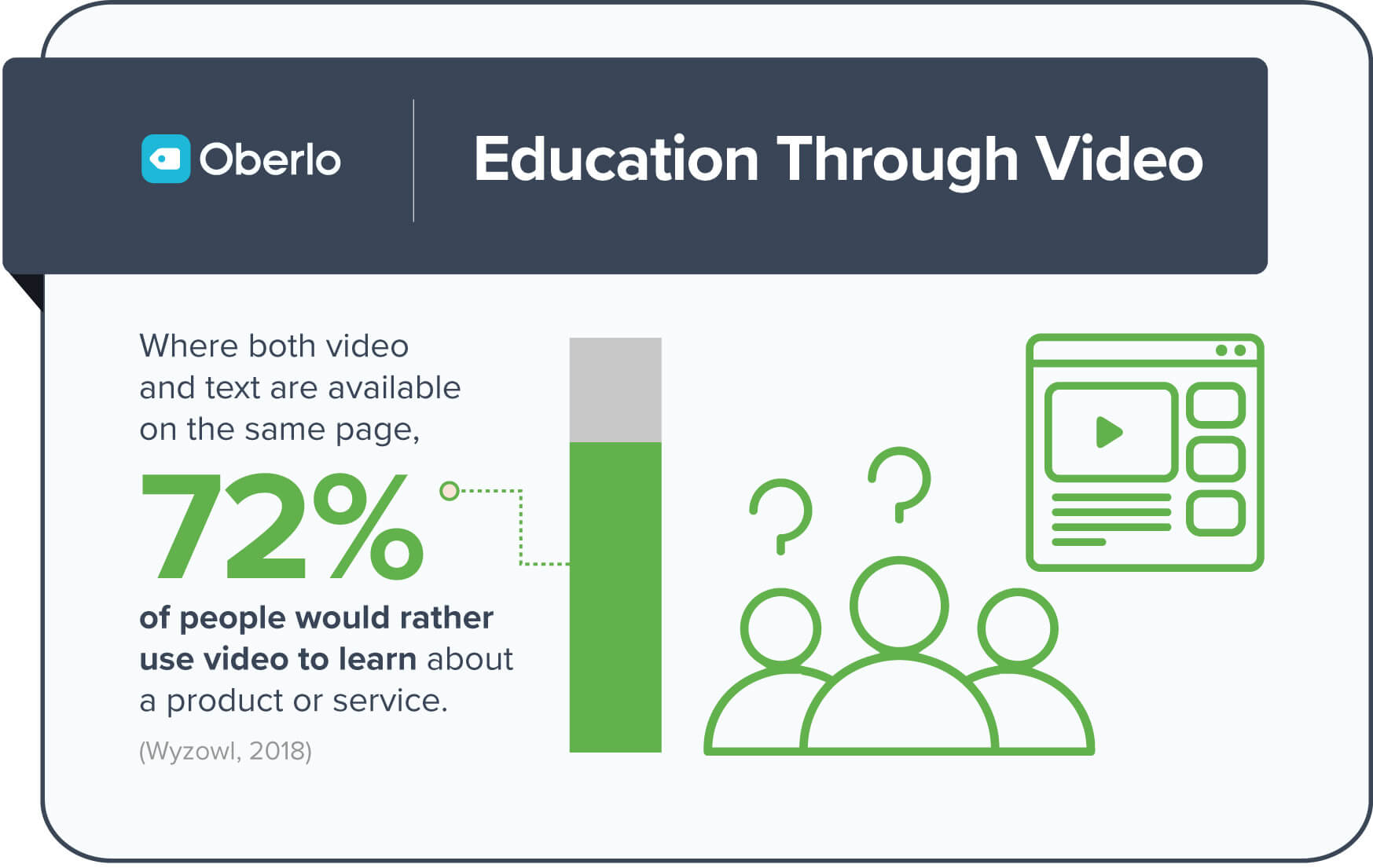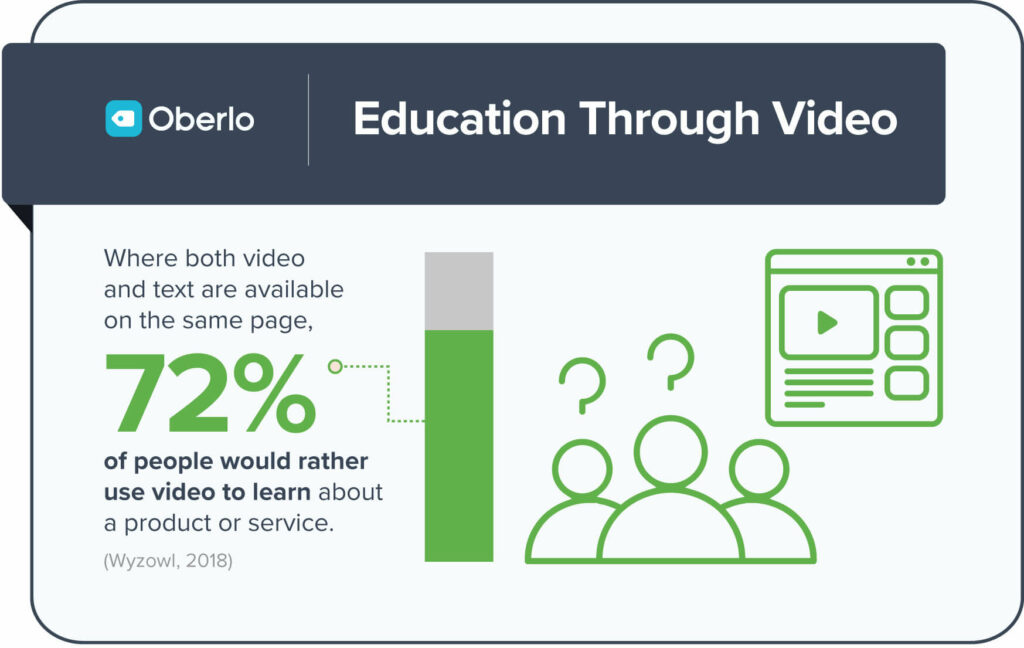 So how can you adapt this to your business? For many business owners, the first obstacle in doing video content would be "I'm camera shy" or "I'm not sure what to say" or perhaps that nagging self-doubt feeling of "I'm not sure if people would want to listen to me." We assure you, every YouTube content creator you've come across or motivational speaker has had to overcome one or more of these obstacles at some point in their lives.
Start small. Talk about what you know best: your business, your customers and how you can improve the quality of their lives. Videos perform better when it's informative, interesting and connects to your audience on a personal level.
If you've already identified your customer personas, pen down a few video ideas that will take them through the customer's buying journey. Make sure to focus these videos on their pain points, needs, and aspirations which will help you create a better relationship with your audience.
Voice Search
Similar to videos, voice search will also be big next year. In 2018, it was found that 57 per cent of Aussies are using voice search (iProspect). Research also shows that Australians are adapting faster to voice search compared to their counterparts in the U.S. So one thing is certain, these numbers are only going to soar through the roof by next year.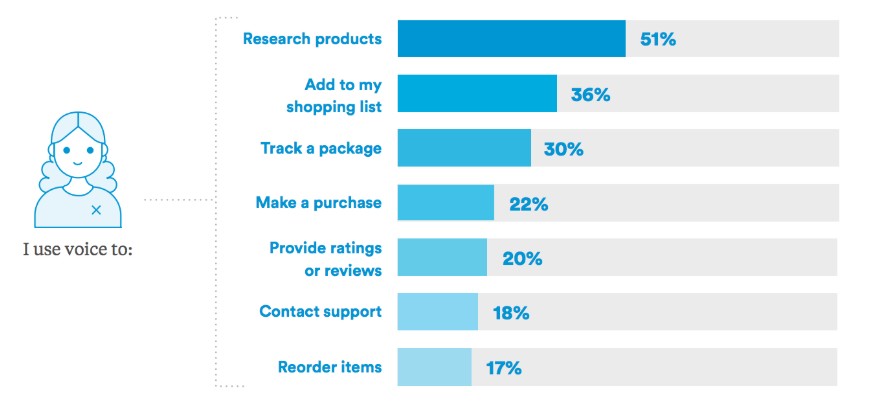 If you're looking to jump on the bandwagon of enabling voice search for your business, one of the key things to focus on is getting search engine optimisation (SEO) for voice search right. Factor in the differences in the use of language and words when people type and verbally interact.
For example, someone would type "best pub parma near me' and say "What is the best pub for parma near me". So ensure to include long-tail keywords (which specifically describes what your audience might be looking for). As a result, voice search queries tend to be longer and have three to five keywords in length. Note that the search will include words like who, how, what, where, why, where and when and that you will have to fine-tune content to answer these specific questions.
If you want to take advantage of voice search, list your business on all the relevant platforms including Google My Business, Apple Maps, Bing and Yelp. This will help voice assistants such as Google search, Siri, Alexa, and Cortana find you during a search query.
Capitalising on online reviews will also help your business rank better on voice search so ask your customers to review your business on sites like Yelp and Google My Business. Coming up with a few keywords that are most suitable for your small or medium business will also increase your chances of being ranked better.
Augmented Reality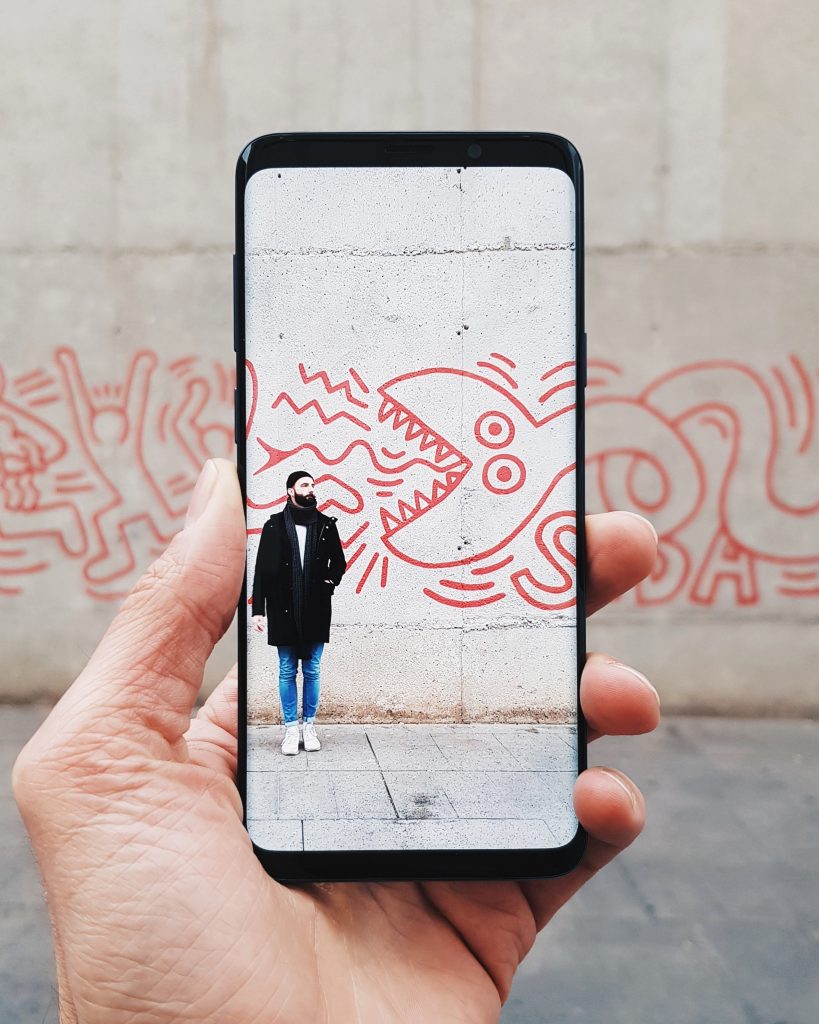 Both, Augmented Reality (AR) and Virtual Reality (VR) are not new concepts but their roles in our day-to-day lives are going to increase in 2020. With AR, more businesses will be able to offer personalised service whether it's through their website or app to help customers make informed purchases.
Major companies such as IKEA, Kia, and Coco-Cola are already using AR technology to provide a personalised experience to their customers to solve different problems. Whether it's demonstrating how certain furniture may look in a specific space by using an app or a visual introduction to new features of a car, AR is sure to change the customer journey and how we purchase.
If you're interested in using augmented reality to give that extra advantage for your small or medium business, here are a few ways you can use it.
Include an AR marker on your printed catalogues or product packages, so with the help of an app people can access additional information or even make a quick order online.
If you're in the field of real estate, augmented reality can be very useful in demonstrating a realistic presentation of the property. With a host of affordable AR apps available for this specific industry, this will help small scale businesses raise their standards.
Cybersecurity
With over 23,000 Australian businesses reported to have experienced some form of cybercrime in 2019 (CIO Australia) the importance of cybersecurity is without a doubt crucial in 2020.
Business owners, irrespective of their size need to understand that their websites can be the target of a malicious cyberattack if they do not take necessary precautions. If you're a small or medium business owner looking to set up your business online, make sure to have a thorough conversation on the different aspects of cybersecurity with the website development agency.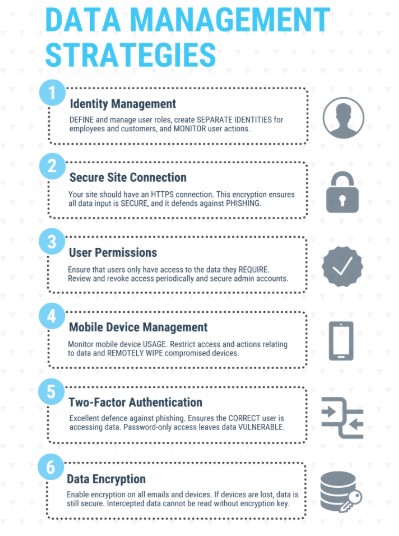 As much as growth, increasing leads and conversions are a priority for your business, protecting it from cyberattacks is a responsibility that should not be ignored.
Digital privacy is another area of cybersecurity business owners should be aware of to safeguard their data as well as of their customers'. Here are a few key steps you can practice to protect the digital privacy of your business.
Ensure that your website uses an SSL certificate and the HTTPS protocol especially on pages that collect sensitive data. Both the SSL certificate and the protocol use a high-level of encryption to secure data that is being communicated.
Multiple people using one login and password make it very difficult to find out when a privacy breach occurs. Therefore, make sure to use individual login accounts and strong passwords to protect against access via login credentials.
If your business has multiple accounts on different platforms, use Password Manager to create and retrieve strong passwords without too much of a hassle.
Personalisation
We may share the world with 7.7 billion people but we're all looking for a personalised experience that will make us feel special. Thankfully, no one is tasked with the mammoth obstacle of trying to please 7.7 billion humans. But the sentiment still stands true. In the new decade, more people will be looking for information, services, and products that are catering to their needs. Irrespective of how small or large your customer base is they all want a personalised service or experience. So how do you create content that will resonate with all of them?
The only way to win at content marketing is for the reader to say, 'This was written specifically for me.
~Jamie Turner.
Companies including Coco-Cola, Amazon, and Netflix have been using personalisation to connect with their customers for years and are seeing great results. A personalised video campaign done by Cadbury in Australia, matching a Dairy Milk flavour to users based on the different elements from their Facebook, saw a huge increase in engagement and conversion rates.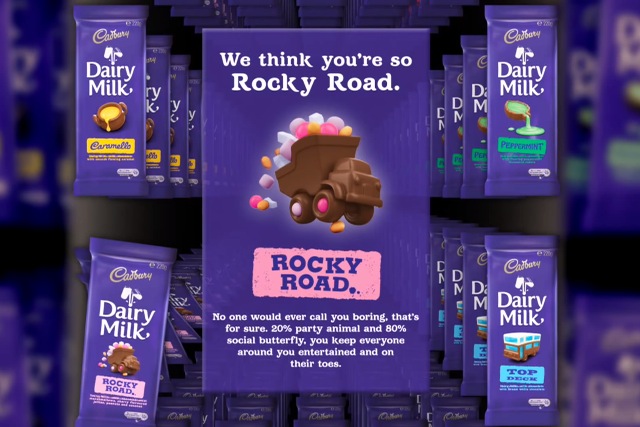 Although these may be big brands with bigger budgets, small and medium companies can also adapt personalisation to their marketing campaigns. To get this formula right, you first need to understand your clients, their needs, their aspirations and problems better. Then create content that will resonate with them and help them solve their problems. If you're looking for more information on personalised contenting marketing, click on the link to check out our blog post on it.
Chatbots
Chatbots is another trend that has had massive growth over the last few years. In 2016, Business Insider predicted that over 80 per cent of businesses are expected to have some sort of chatbot automation by 2020. With months away from the New Year, many big brands have transitioned to using chatbots to manage different areas of their business, mainly customer service.
The use of chatbots can benefit a company in multiple ways including guaranteed customer satisfaction and saving time. As chatbots are capable of handling customer queries at any point of time and providing accurate information (if it has been programmed appropriately), this will have a direct impact on a business's conversions and sales figures.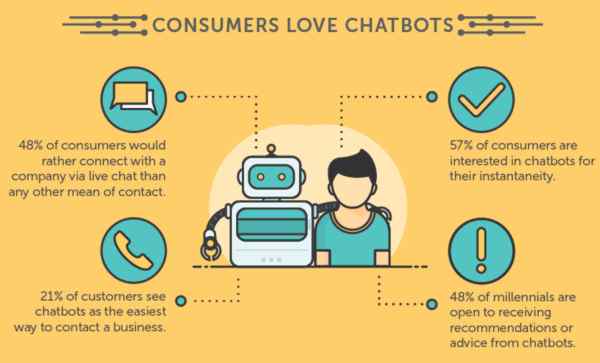 A small scale business can use chatbots in numerous ways. The chatbot's most well-known function is providing customer service which frees up a considerable amount of time for a business owner. As chatbots can retain a lot of information, they can use this to better help future users and provide recommendations to customers influencing their decision-making process.
You can also use chatbots to automate the sales process from start to finish. Businesses can also look into using chatbots with more advanced features such as streamlined payment systems. This will provide customers the ability to complete a transaction without leaving the chat interface and make regular purchases as easy as clicking a button.
Social Messaging Apps
Social media has become one of the biggest necessities in the modern-day world whether it's for personal or business use. Similarly, the popularity of social messaging apps such as WhatsApp, Facebook messenger, Viber, WeChat and Snapchat has been increasing and will continue to do so in the coming years.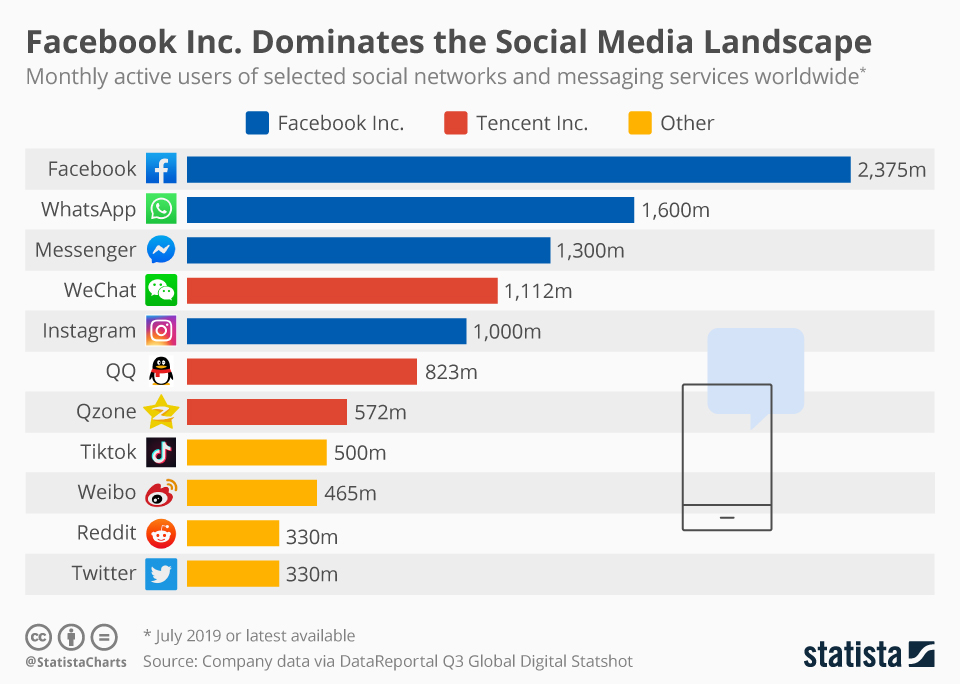 With the combined number of users of WhatsApp, Facebook Messenger and WeChat, surpassing Facebook and YouTube, it's time to look at using these apps to reach your customers. With over 55 billion messages been exchanged daily on WhatsApp alone, businesses must find out which messaging apps their customers are active on.
Since social messaging apps allow personalisation, small and medium businesses can use this to their advantage to send personalised messages directly to customers. This will help improve engagement as well as enhance the overall customer experience and relationship.
Once you identify which platform your customers are active on, you can use it in multiple ways to interact with them. Whether it's to provide information regarding your products or services, boost sales, invite customers for events or as a customer service platform, the options are numerous.
Visual Search
Visual search is another trend that will gain momentum in 2020. As indicated by its name, visual search allows people to upload an image and conduct a search based on it to get specific results. Platforms such as Google Lens, Bing Visual Search, and Pinterest are providing this option to users to help them track down exactly what they are looking for.
In the case of Google Lens, it recognises objects and landmarks through a camera phone and provides additional details regarding the search. Bing Visual Search will help users find details of specific elements within an image, which can be very useful.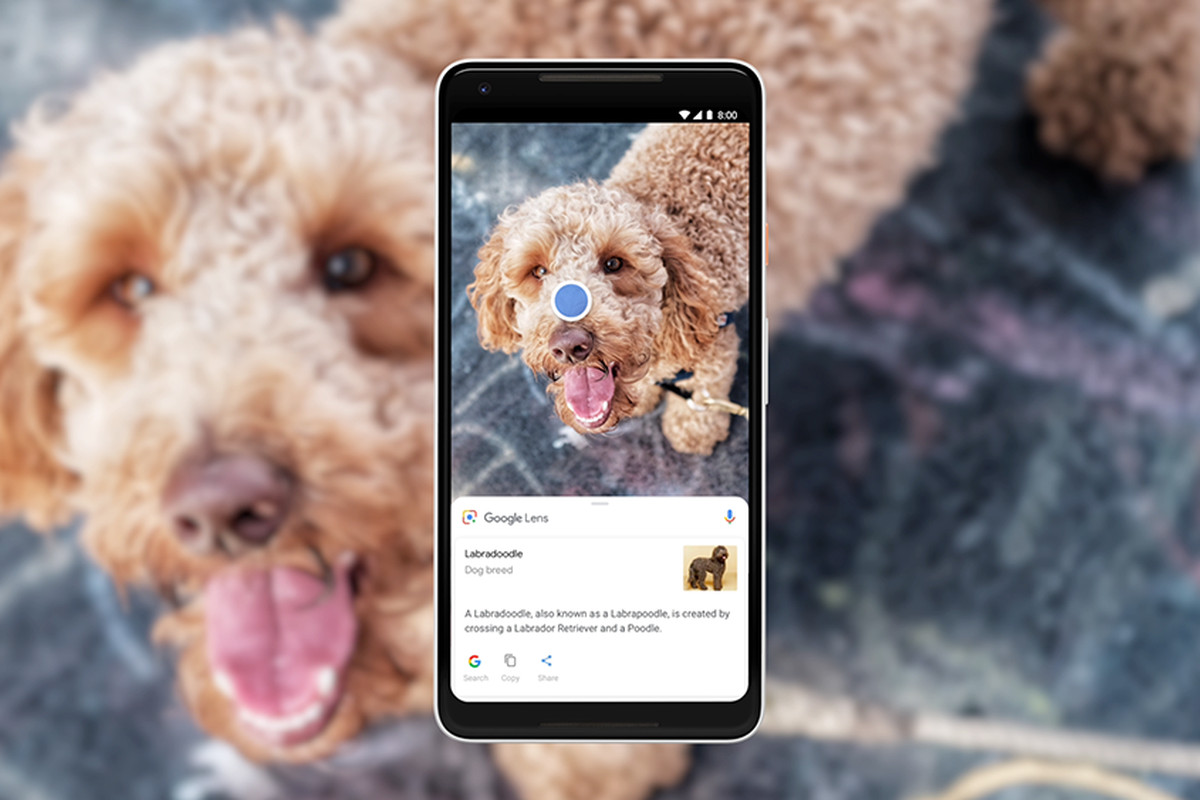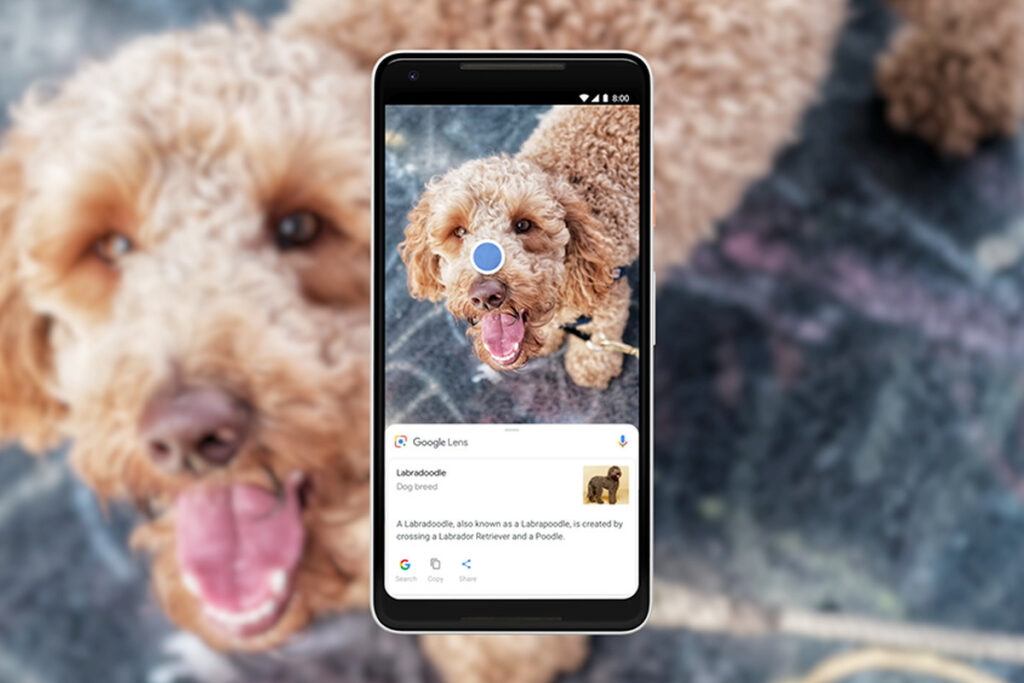 If your business sells interior décor and a potential customer happens to see a specific wall hanging they like on an image found on Bing Visual Search, the detail view will provide more information on it including where it can be purchased. Pinterest introduced a visual search tool called Lens to enable users to take a photo of an item to find out where to buy it online.
If your business falls under the categories of fashion and beauty, home décor, food, products, travel and vehicles, visual search will help you boost your business and leads. Using multiple high-resolution images, the right keywords describing your products, optimising image titles and descriptions, are just some of the few ways you can optimise your business for visual search. Don't forget to add alternative text and include captions for every image you upload to increase the chances of your products being discovered.
5G network
5G (Fifth Generation) is still in its infant stages but will make a huge impact in the world once its functionalities are properly rolled out in the coming year. It will influence nearly every industry including IT, transportation, health care, manufacturing, agriculture, education, and entertainment.
As of now, 5G's new features include greater speed in transferring data, increased response speed, network slicing and the ability to connect to more devices including sensors and smart devices simultaneously.
These features will pave the way to a plethora of opportunities for all businesses including small and medium-sized businesses.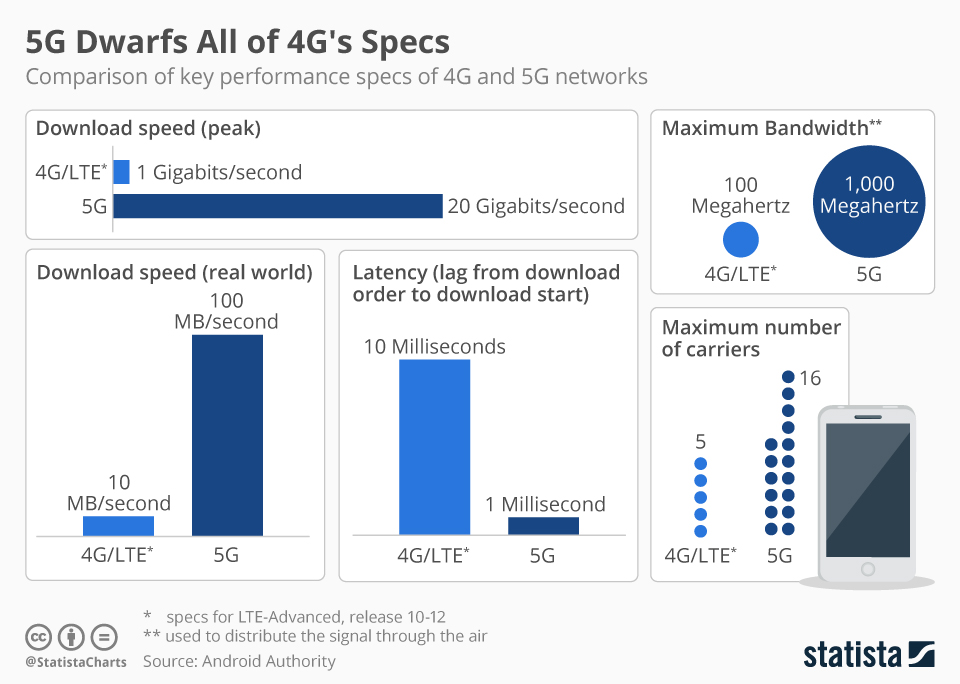 5G's ability to connect to multiple devices simultaneously will enable small businesses to conduct their operations much faster which will enhance customer experience and satisfaction.
Through network slicing, operators can split a single physical network into multiple virtual networks that can be tailored to different types of services or customer segments. This means a business can have its private 5G network customised to its needs. Network slicing also prevents cyberattacks from spreading from one virtual network to another which increases user experiences for businesses.
With 5G's super-fast internet, small and medium businesses are also being offered the chance to take innovation to the next level. Whether it's creating video experiences for customers or giving 3D presentations at meetings, conferences or events, businesses will be able to provide an enriching visual experience to its customers.
Conclusion
In short, all the trends we've been seeing in the last few years – videos, voice search, personalised content, augmented reality, chatbots, social messaging apps, and visual search are going to play an active role in 2020. Additionally, cybercrime is also going to be on the rise, so make sure to take adequate steps to get your business secured in the coming year. Most importantly keep an eye on 5G which set to revolutionise the operations of every industry.
So these are nine digital marketing trends that will make a big impact in the New Year. Let us know if you agree and what you'd like to know more about.
---