Position Zero, also known as featured snippets placements was introduced by Google in 2014, but has been largely ignored by most businesses since then. But what is position zero, and why does it matter for your Search Engine Optimisation (SEO) strategy?
What is Position Zero?
Position Zero (P0) refers to the first result that shows on Google search results above SEO listings. Better known as the featured snippet, the P0 is designed to answer search inquiries, without needing to click any link in the listings.
If you've never seen a snippet before, here's an example: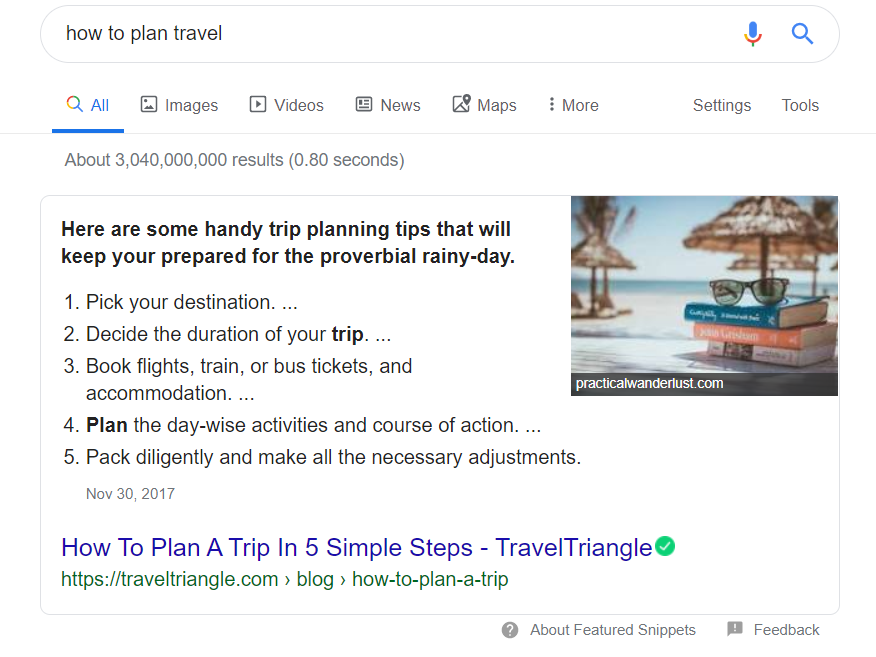 As you can see in this screenshot, the snippet displayed in this search has a numbered list from a travel blog. However, Google has chosen to display an image from a different website than the one it took the list from. That is why Alt text (alternative text) in images also plays a role in SEO.
Where do snippets come from?
Back in the day, before Google even existed, search engines including Yahoo used directories created and managed by humans for search information. As content continued to increase on the web it became impossible for these people to keep the directories updated. It's at this point that the search engines started using algorithms and AI curation.
When Google launched Knowledge Graph, its information database, it was based entirely on human-curated data from sites like Wikidata. You can see an example of this data in "Knowledge Cards," For example, this card appears on a search for "who is prime minister of Australia"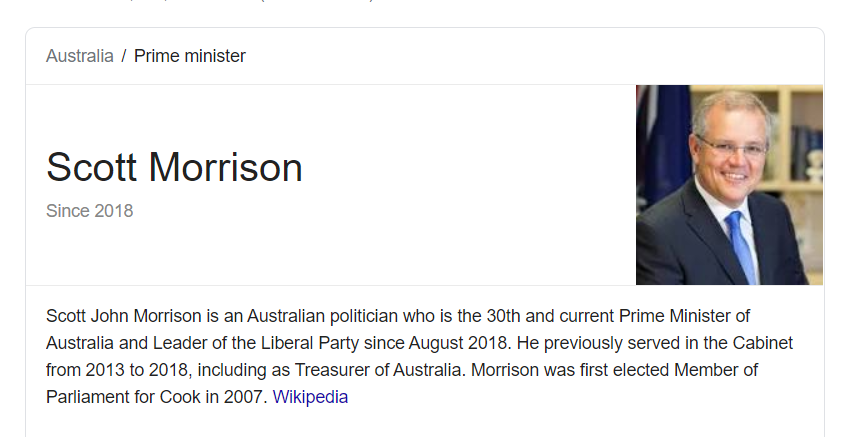 The answer is short and factual and comes from the information curated by Knowledge Graph.
Although Google tries its best to match queries to answers in the Knowledge Graph, they can't avoid the obvious limits of human curation. There are several questions that don't fit within the Knowledge Graph model. For example, if you search for "how does Australian minister work?" (pardon the awful syntax), you will be showed this snippet:

Google's solution to this question was to search the billions of pages in their index and generate an answer in real time. If you go to the source page, in this case the Parliament of Australia website, you'll notice the text in the snippet is taken directly from on-page copy.
However, it's not as simple as taking content from the first paragraphs and sticking them on Search Engine Result Pages (SERP). Google searches for extremely relevant results and has been fine tuning this since launching P0.
Position Zero plays a key role in Voice Search
According to Google statistics, 20% of all searches are voice, and that number will continue to grow in 2020. P0 is essential for voice searches because it's the snippet that gets read out during a search. This is just another reason to optimise your content for P0 – otherwise you could miss out on voice search traffic and leads
How do you get ranked on P0?
Keep in mind that P0 is very unpredictable – a search that produces one snippet will show something entirely different an hour later. But getting that position even once can provide so much of visibility to your business, which can lead to website visits, leads, and eventually more revenue for your business.
To get your business on PO you need to check two criteria's:
Firstly, you must be ranked organically on the first page of results for a particular query. Secondly, your content should effectively target the question asked.
Let's first focus on the first criteria. While you do need to be ranked on the first page, you don't need to hold first position, although it certainly doesn't hurt, but in general, P0 URLs are taken from the 1st search result down to 5th position.
For the second criteria, your content, keywords and formatting are all factors that Google will take into consideration when picking snippets.
What kind of content should you create?
To make your content worthy of Google's attention, it's helpful to take note of the 5Ws (Who, What, When, Where, Why) when creating content.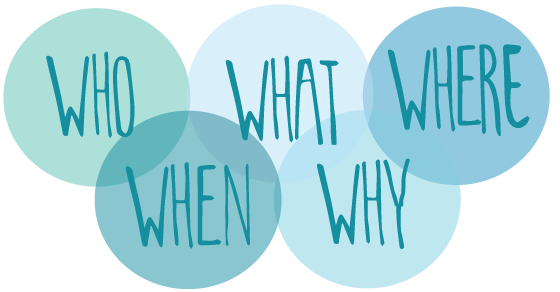 To makes things easier, ask yourself this when creating content: is the answer a matter of fact? For example, a question like "When is Labour Day?" is going to be pulled from the Knowledge Graph. Although human curation can't keep up with the web, sites like Wikipedia still contain a massive amount of information. So these types of questions won't produce snippets.
Instead, most snippets appear for "What"  "Why and even "How" questions since these can't be answered with a simple explanation. A benefit of this is that the snippet summary often appears as a teaser to a longer answer. This summary can add credibility to your business while still attracting clicks to onsite content. For example, a search for "word to pptx" brings up a snippet for a "How to" page.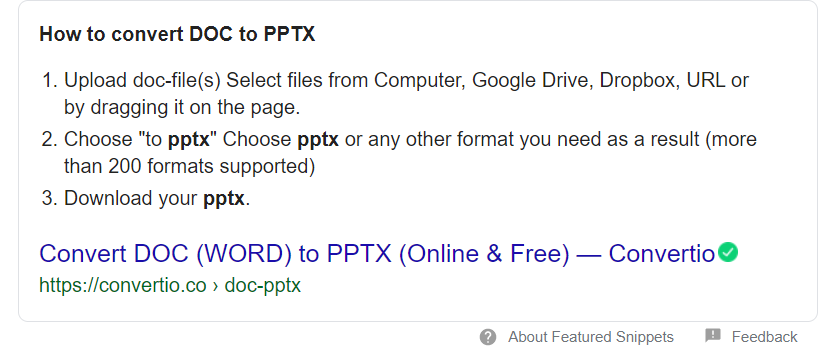 What format will work best for you?
Snippets are available in different formats including:
How To's
How-to searches will almost always trigger P0 results. For example, the search "how to grow grapes" yields the following P0 information.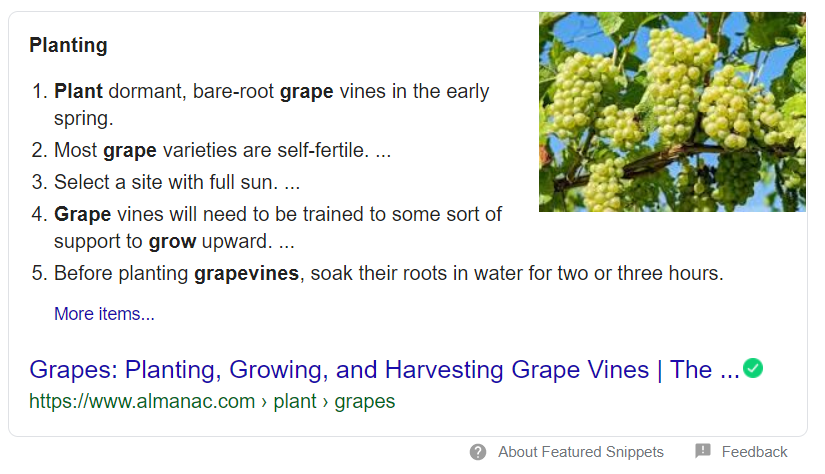 Most "how-to" searches yield snippets with results that have step-by-step instructions to guide searchers through the process. You could also choose to opt out the numbered list for an info graphic.
Comparisons
Most people want a quick comparison when deciding on brands or products to purchase. This P0 result for "colgate vs crest" gives a summary of the competing brands with a link for searchers to learn more.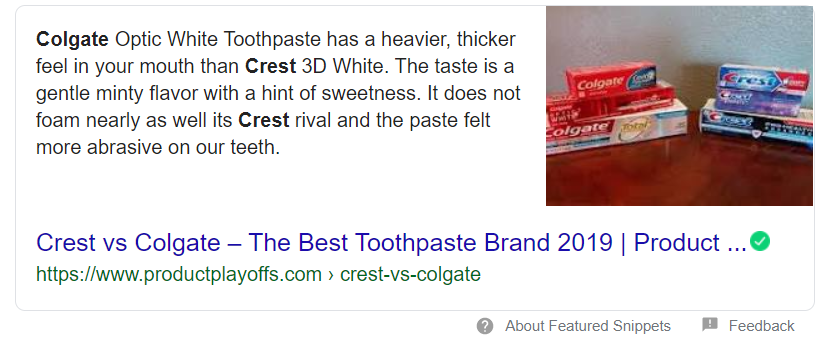 Pricing information
Searches related to pricing display P0 results which give searchers helpful breakdowns of how much they should expect to pay whether on products, services or travel. Want to know how much it costs to travel in Sydney? Here's some information in the form of a snippet.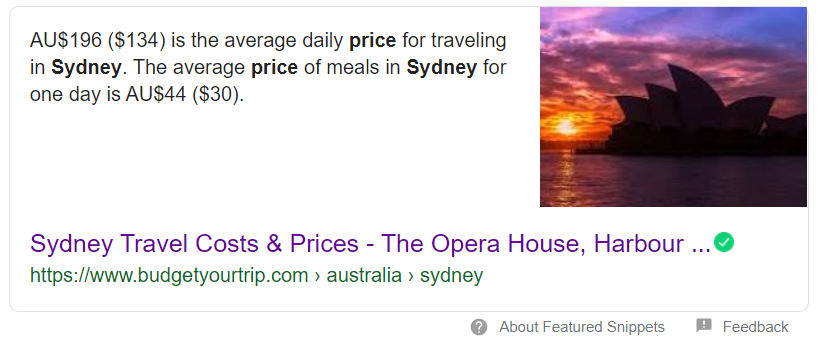 Lists
This is one of the top searches in the purchase process and they make great P0 results. Been wondering what the top rated skincare brands were? Check this list of "skin care brands".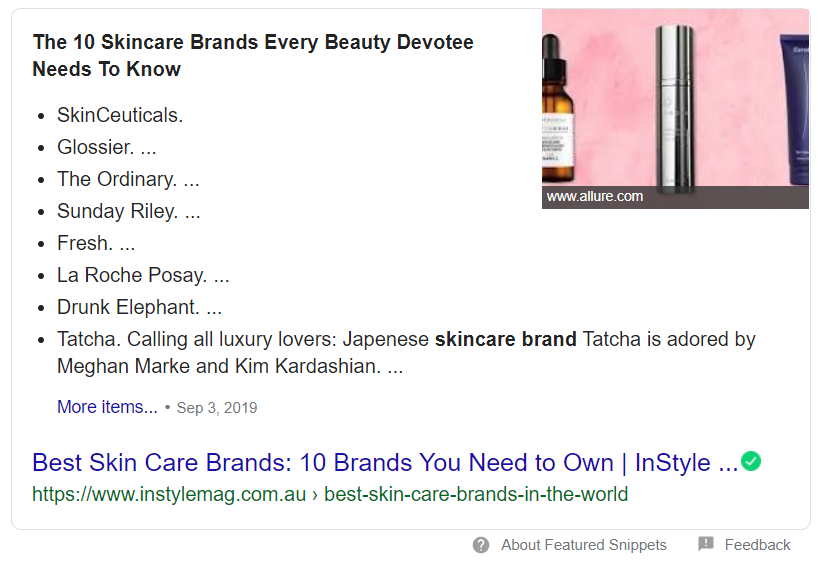 Videos
You may occasionally find videos on P0 – like the above formats, the videos are answering some form of search so the key is to make sure your titles are clear and target a particular keyword/s.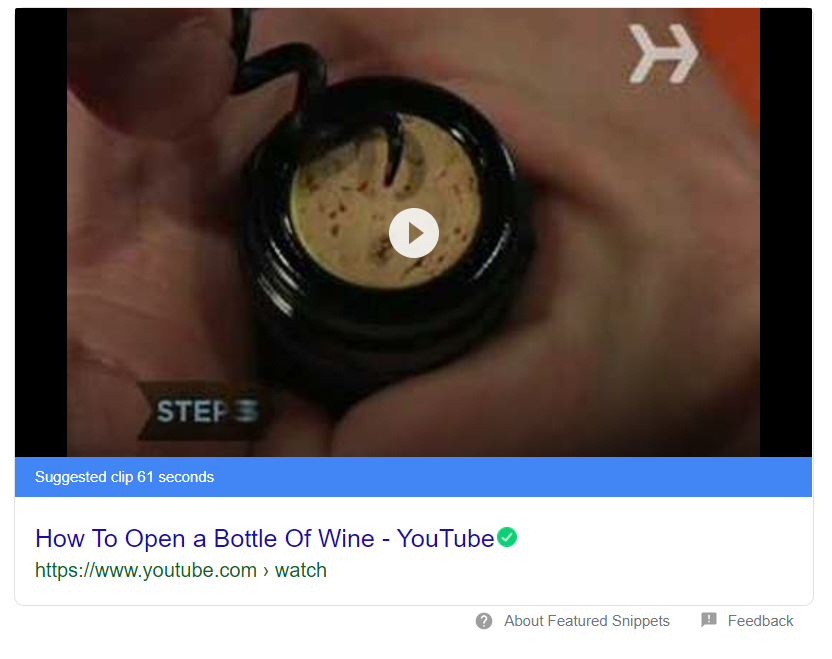 Whichever format you are more comfortable working with – just make sure your topic is both:
Simple enough that it can be defined in a short paragraph or a list.
Complex enough that it requires a whole page to describe in detail.
Optimising your content for Position Zero
Now that you know all about P0 and what types of content Google prefers, all you have to do is learn how to structure your website content. The basic formula for how to rank in P0 is:
Start your content with a direct, simple answer to a specific question.
Add further details and supporting information, including videos and images if possible.
End it with examples and case studies that support your answer.
If you are still unsure about the kind of content you need to create or how – pay attention to snippets in your niche industry. Check out what your competitors are doing, what kind of answers they're providing and which formats they use.
Once you have this information you can figure out which areas you can improve to land your website in Position Zero. Alternatively, talk to one of our digital specialists who can help you go over your content strategy and optimise it for Position Zero.

Crucial digital marketing insights and strategies for the 'new normal'