If you're a business owner on the fence about getting a professional website, I'll save you some time — you need one. Having a strong online presence, particularly a website, can be a make or break for generating more revenue. 
8 out of 10 small business owners that have a website don't see results. This is because their website was not developed with a strategy and did not follow best practices for optimisation. 
What does that mean? It means that having a website for the sake of having a website won't get your business anywhere.
Nowadays, with all consumers browsing online, any business needs to have an established digital presence to attract its ideal customer.
If that's not enough to convince you, here are a few more reasons to change your mind. 
It creates trust and credibility for your business
This alone should be enough reason to work on your digital presence. It's an important factor considering that without a credible online presence, prospective clients will wonder how trustworthy your business is.
Today, businesses of all sizes and industries must have a successful online presence to gain the confidence of anyone browsing online.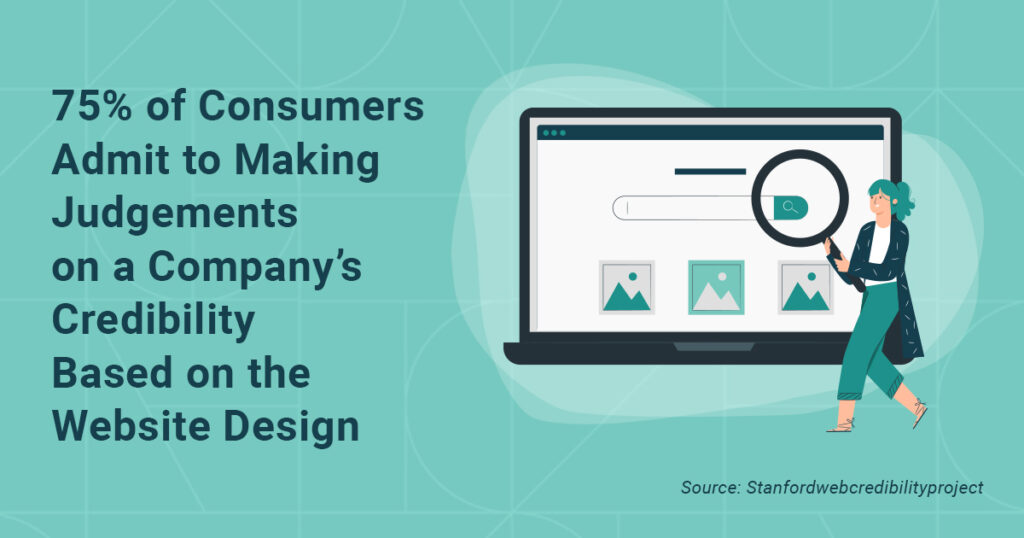 It has already been proven that online shoppers have a short attention span. If you don't have a website (especially a professional, user-friendly one) that invokes trust and credibility with new visitors within the first 2-4 seconds, don't expect them to do business with you.  
This is about getting your branding right, a brand is not just a logo. It's the messaging, the visuals, and the feeling that a business evokes in customers.
A credible brand helps set you apart from the thousands of other websites online. This is what you need to win a consistent stream of high-value clients.
One of the biggest mistakes we see business owners making is working with freelancers or DIY website building sites to create their business websites.
This is a big no-no! It is one of the main reasons why 90% of small businesses don't have websites that resonate.
Using a standard theme or template without any strategy to back it, won't give you the desired results. And then you'll end up spending even more time and resources trying to fix it.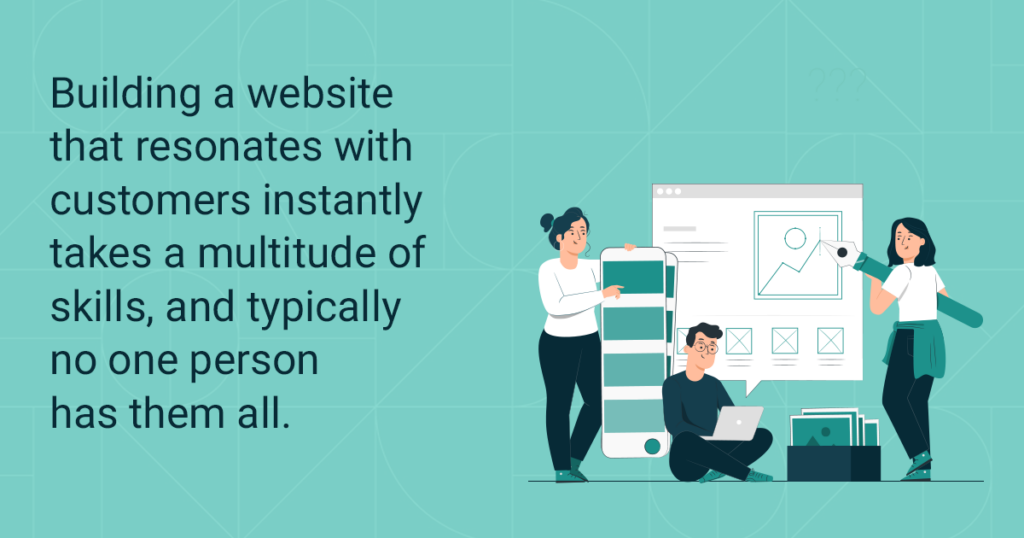 When you take your business online, you have to make sure your website resonates with visitors and takes them on a positive buyer journey, and a professionally designed website will help your business achieve this.
To design and develop the best web designs for any business, takes planning, experience, talent and execution.
We understand finding a trustworthy team of professionals that not only understand your requirements and develop a stunning website but won't break your budget, can be difficult.
But, once you see that finished website go live, you'll immediately see the difference it makes to the business.
Click HERE to book a digital advisory session with our specialists who'll guide you on all you need to know about developing your business website.
Delivers your unique value proposition (UVP) in seconds
Your unique value proposition is a statement that tells potential customers why they should do business with you.
With a few clicks, your website lets you deliver that message 24/7, quickly and efficiently in a way that can convince someone to purchase from you.
Of course, your UVP should also be expertly crafted to communicate your mission. If it is too general and sounds like any other business in the industry, you won't be able to convince people to purchase from you.
Creating your UVP starts with understanding who your ideal customers are, and their needs and wants. Once you have this information, you are in the position to fine-tune your services to suit their needs and create UVP.
Watch how our client Sonia Wray tripled her revenue within 18 months by rethinking her UVP and finetuning her services to create a niche market for her business.
Fine-tuning your services to cater to your niche market rarely involves making enormous changes to your business, and you'll notice your list of competitors drastically reduced.
Showcases your products and services to the right people 
With traditional brick-and-mortar businesses, the number of people who can visit you at any given time, let alone find you, is extremely limited. However, when you have a good business website, you can have thousands of people visiting your website at once.
Anyone interested in your products and services can easily find your website if it's built correctly. Allowing you to expand your audience from local to regional, and even global.
And you can reach these larger audiences without sacrificing local appeal. Your online presence, with a customised search engine optimization (SEO) strategy, can reach people from around the country – as well as potential customers from your backyard.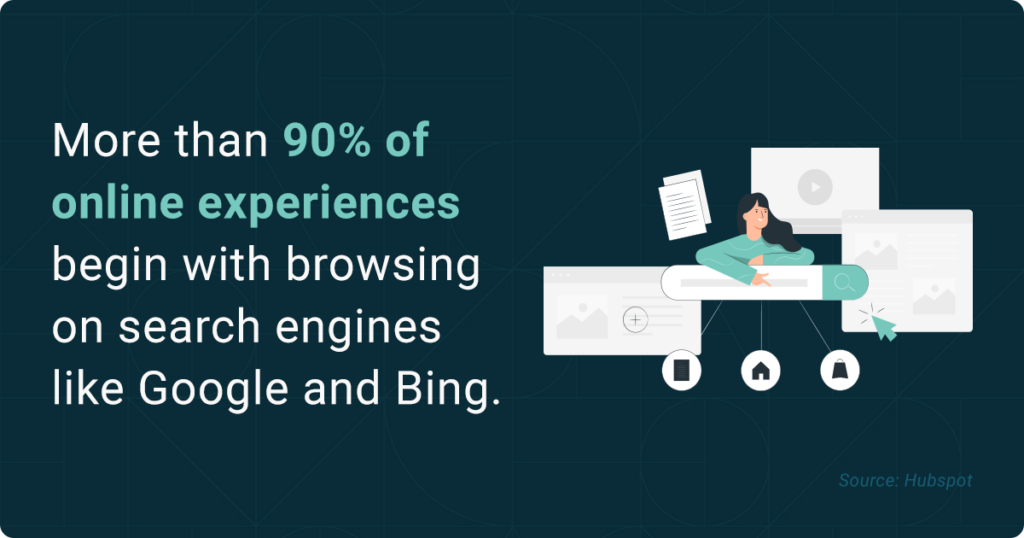 An example: Say you have a website for your catering business. A potential customer is holding an event and is looking for a professional caterer in her local area. She searches online for "event caterer Sydney". Your company's website is listed in the search results. After browsing your website, she's satisfied that you can meet her requirements and gets in touch. You've just earned another customer!
Reduces operation costs with automation 
Most business owners spend a majority of their time on repetitive, manual tasks, with data entry, invoicing, and reconciling finances occupying the most time. This is a tedious process and is prone to human error. 
You might think this isn't too big a deal because it only takes a few hours of your time. However, when you do this daily, you lose a large chunk of time that could have been spent more productively elsewhere. This is where digital automation can help to streamline your workflow.
It not only allows you to automate time-wasting, repetitive tasks but also provides a better overall experience for both the business and customers.
Examples of manual tasks that can be automated:
Sign up forms > Online forms
Event registrations > Event system
Telephone/Over-the-counter appointment bookings > Online bookings
Paper invoices > Online payments
Customer information forms > Online data entry
Emails to customers > Automated email responses
For example, Sonia Wray was able to take a local business national by implementing an online event registration system on her website.
This opened up the business to people in other cities, and created the opportunity to hire more instructors that further added value to her business.
Implementing digital automation doesn't have to be a complicated process either. Start small with a focus on improving at least one task, and you'll soon notice the benefits it offers.

The Digital Strategy Advisory provides business owners the best in digital expertise to create custom, results-driven strategies to achieve business growth.
Improves customer experience 
While some grocery stores and gas stations manage 24-hour service, it is impossible for most small businesses. Unless you have a website! 
One of the main benefits of having a website is that your clients and prospects can read about your products and place orders at any time — day or night. 
Even if your business engages in an offline service, you can still generate leads and inquiries while you are closed and follow up with those prospects and customers when you open the next day. 
Additionally, most people want to do their research at the end of the day when an office or business is typically closed. But your website operates 24/7, so they are free to browse, shop and make inquiries at any time.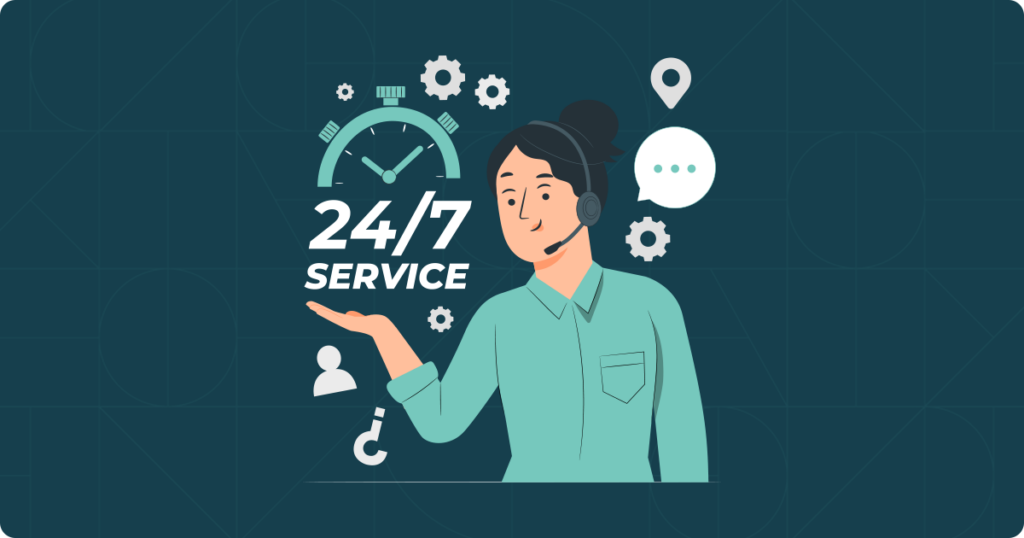 Optimising your website for customer service positively affects customer experience and therefore improves brand loyalty and trust that also motivates consumers to spread the word about your business online. 
You can update it as your business evolves
Investing in a website will add long-term value to your business. It is more cost-effective than setting up a brick-and-mortar store in your neighbourhood.
Just as your business evolves and develops over time, your website can evolve alongside to successfully support your business, at a fraction of the cost when compared to renovating a physical store. 
A strategically developed website can help create a strong online brand for your business, which in return, has the potential to increase its value. This makes your business more attractive in the eyes of potential buyers should you decide to sell in the future.
This is why we recommend working with a professional digital marketing agency to build your website from the start.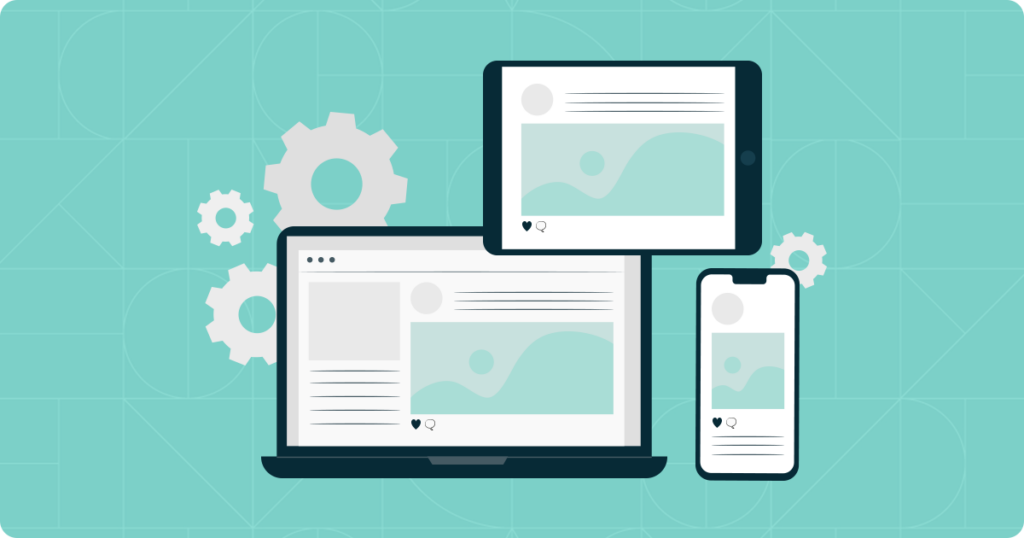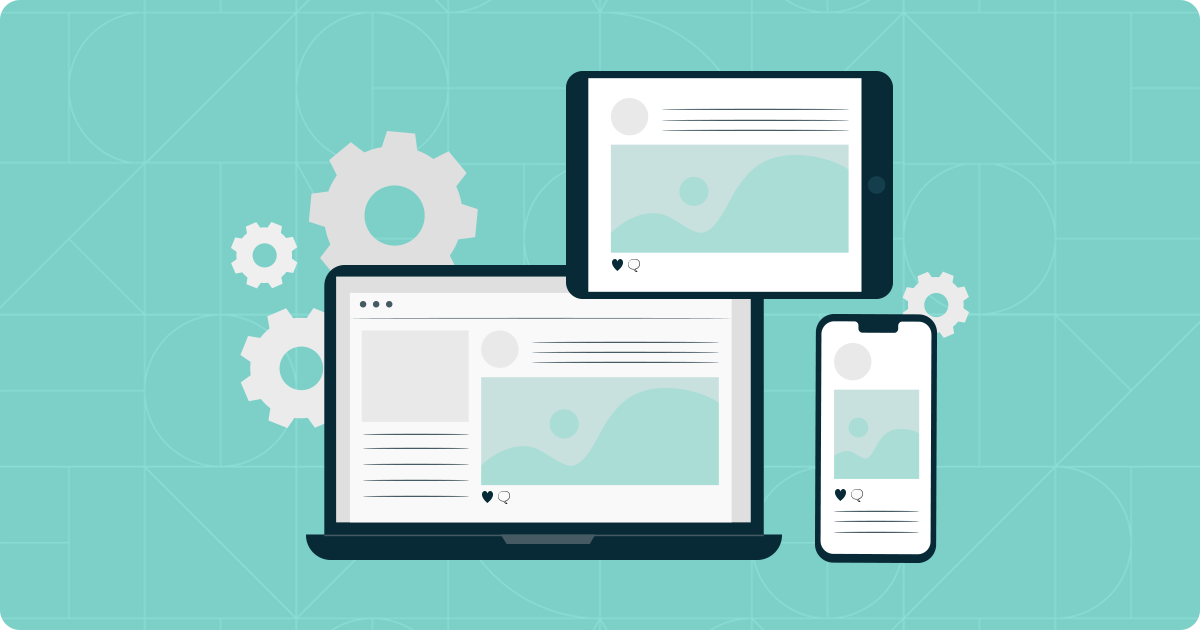 In addition, professional website design and development packages usually come with some kind of post-launch tech support. This ensures your website is updated, secured, and backed up by a team of experts so you don't have to worry about those details.
The importance of an online presence for your business success is clear. Without a website, you cannot reach and engage your target customers online.
Even if you have a physical store that serves mostly local customers, your business can still benefit from a website. But where do you start?
Getting started with a professional website for your business doesn't have to be hard. We suggest looking for a comprehensive service provider that goes beyond simply building a website, and includes all elements of digital strategy, branding and website development.
For more information on developing a website or if you just need a consultation on your existing website, get in touch with our Digital Advisors.

Your first step to building a world-class website starts here.
---
vector image source: freepik.com