A digital marketing strategy is fundamental to being successful online.  This is the difference between the success stories of companies that are making millions online, and the other 85% of businesses that are still struggling.
It's the digital strategy that helps you create the trust and credibility that is so vital online and helps you stand apart from all those competitors. But where do you even start if you want to develop a Digital marketing Strategy.
Most business owners are aware of how significant digital channels are for winning leads and retaining customers. However, they lack the knowledge to create a strategy to support digital transformation and business growth online.
Another reason people find digital marketing so hard is because it's honestly confusing for first-time business owners. There are so many 'solutions' and platforms to consider, and of course, everyone has an opinion of what you should be doing.
The fact of is, you need to ignore all of this and simplify it for yourself by focusing on two guiding principles to achieve your business goals.
The Two Universal Principles of Digital Marketing :
Number #1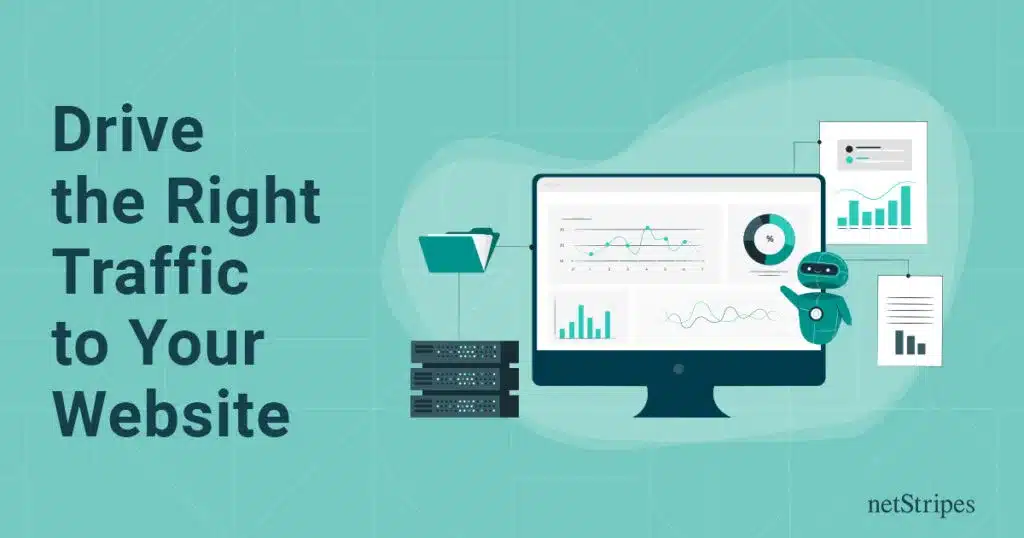 As a business owner, you're always looking for ways to drive more traffic to their websites, whether through social media, SEO, or Google advertising, etc. However, it's not always the right traffic that's landing on your homepage.
You need to understand the right traffic for YOUR business. Who are your most valuable customers? Who will pay you top dollar for your services/products? If you don't know this, then you're wasting valuable time and resources on the wrong people.
Number #2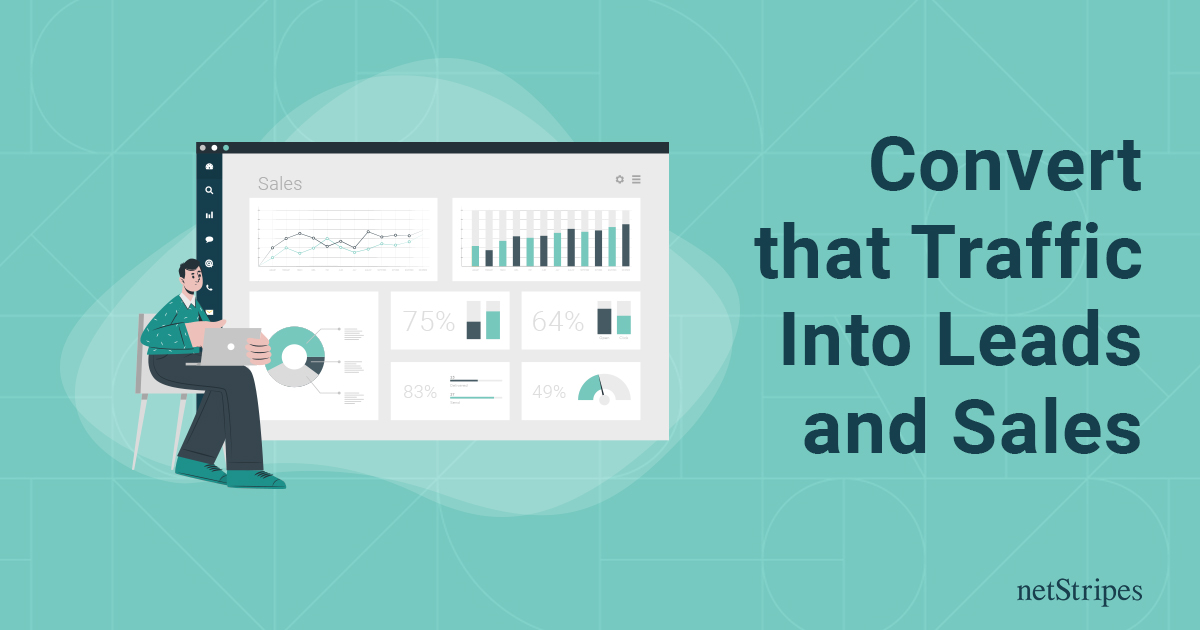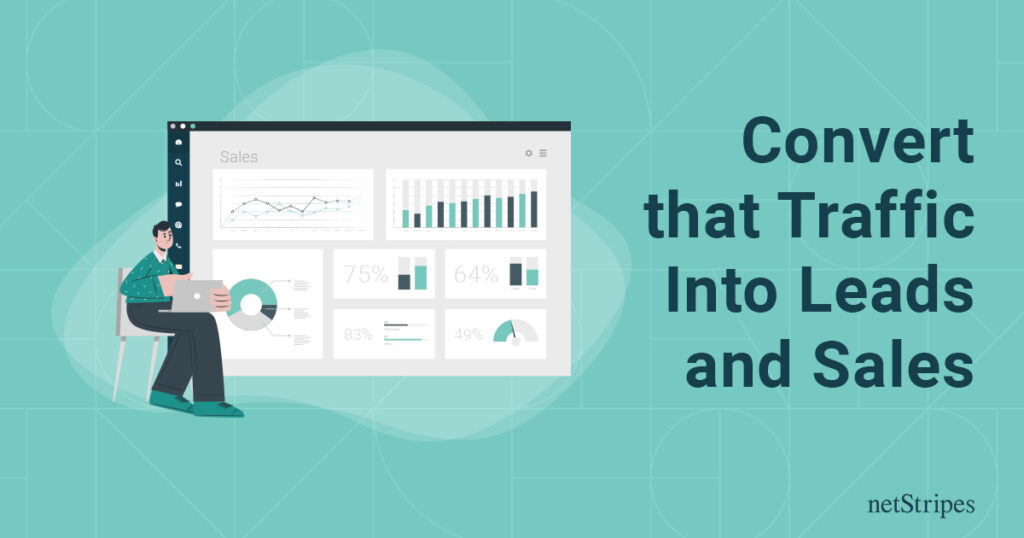 Customers are the lifeline of a business. They give us repeat business and referrals. However, there are plenty of businesses that have lots of traffic coming to their website, but they don't convert it into leads and sales.
A major factor for this could be that your business's branding didn't convey trust and credibility to convince a potential customer to make a purchase. Or maybe your message didn't resonate with them and more likely than not, left them confused or frustrated. 
If you follow these two principles you will get results but you need to do it diligently, and you need to constantly review and improve your marketing based on data and analytics to ensure you're staying on course.
Now you can begin the 6-step process to implement these principles in your business and build a digital marketing strategy that converts customers into sales.
Step 1. What Are Your Financial Goals?
Before doing anything else, you have to set down the financial goals that you want to achieve for the next 12-months. You need to understand where you are now, and where you want to be in 12-months. Based on these goals, you can begin setting down the foundation for your strategy.
If you don't get your goals and the metrics to support it right, your strategy won't take you anywhere. This is one of the main reasons we see a lot of businesses not reaching tangible results from their marketing.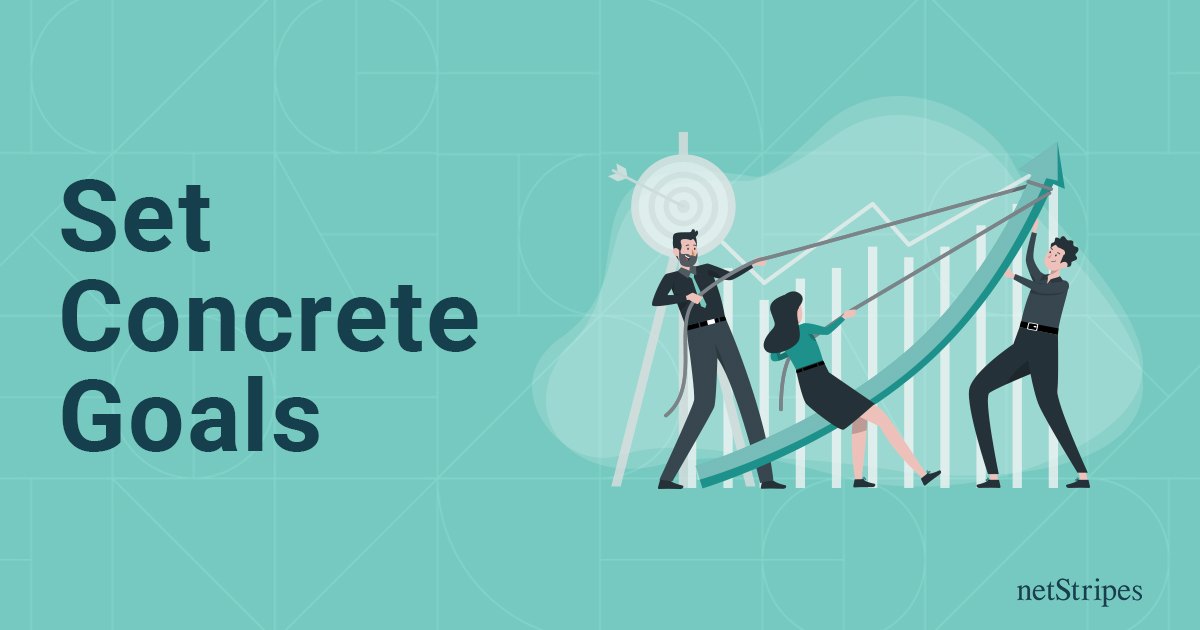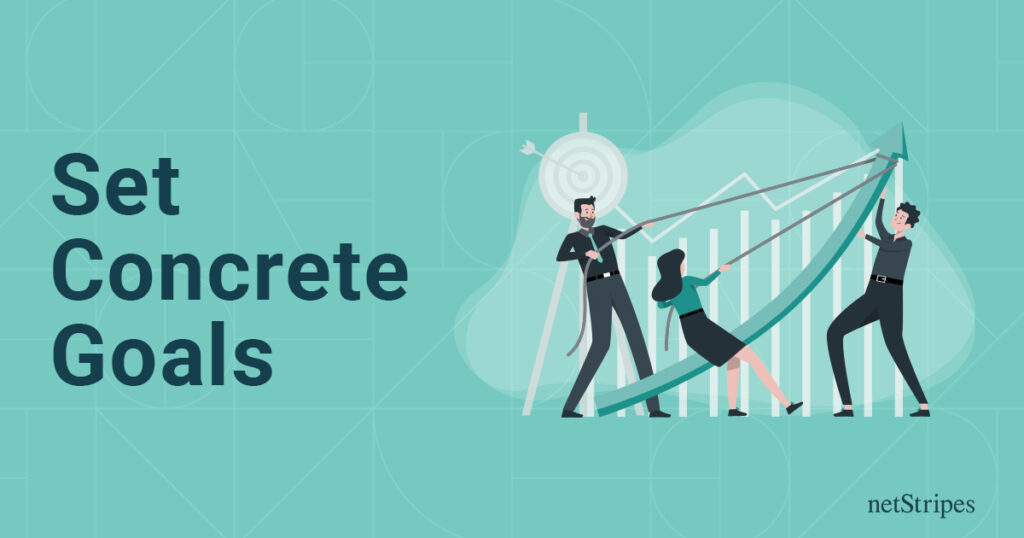 Your goals can then be broken down into 12-month, quarterly, monthly, and weekly targets to make them manageable, and provide a direction for your marketing campaigns.
These smaller goals need to be specific, actionable, and reachable. That means they need to have a defined outcome that you think you can achieve in a reasonable time frame. 
For example, "increase number of customers" is a vague goal that doesn't really give you a direction or a focus. However, the goal "Increase web traffic by 20% by year-end" is a clear, and specific target. It also suggests the possibility of secondary goals, such as "Increase website conversion rates by minimum 10% by the end of the year."
Having several goals that support each other but are distinctive gives you an overall theme to work with. The more specific your goals and metrics, the better your digital marketing strategy will be. 
Setting goals is a process in itself, so if you're unsure about where to start or need help setting down your goals, do get the advice of a digital strategy specialist to make sure you're heading on the right path. 
Step 2. Knowledge Development
The digital landscape is constantly evolving and as a business owner, you need to keep up with the latest innovations, trends, and market insights, or you'll quickly find the competition racing ahead of you.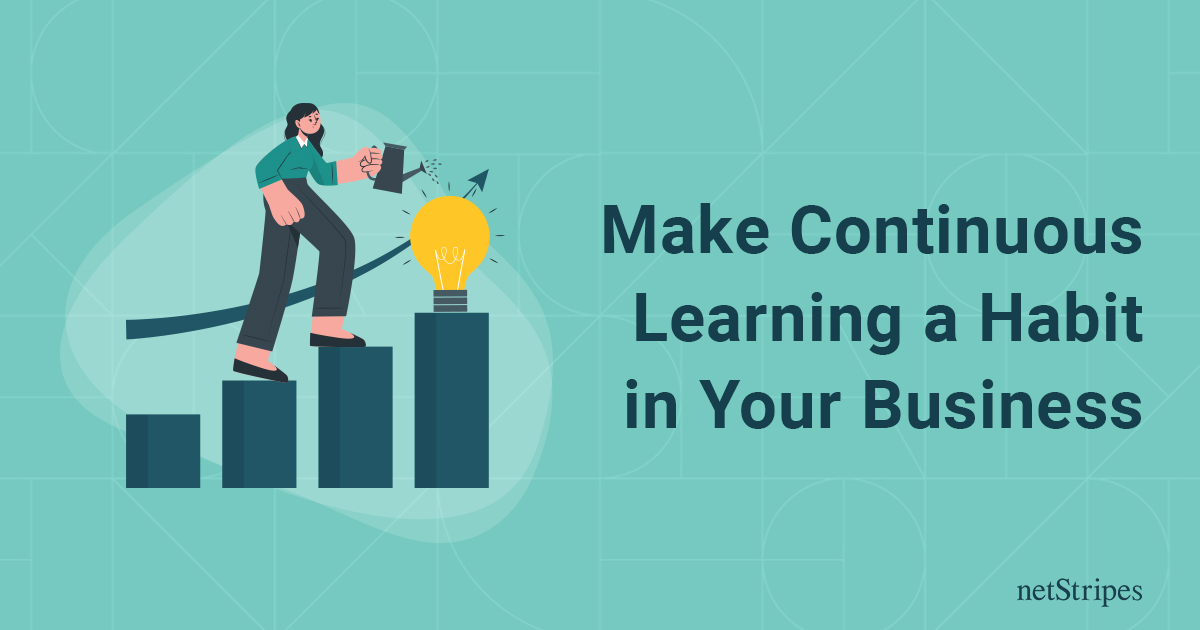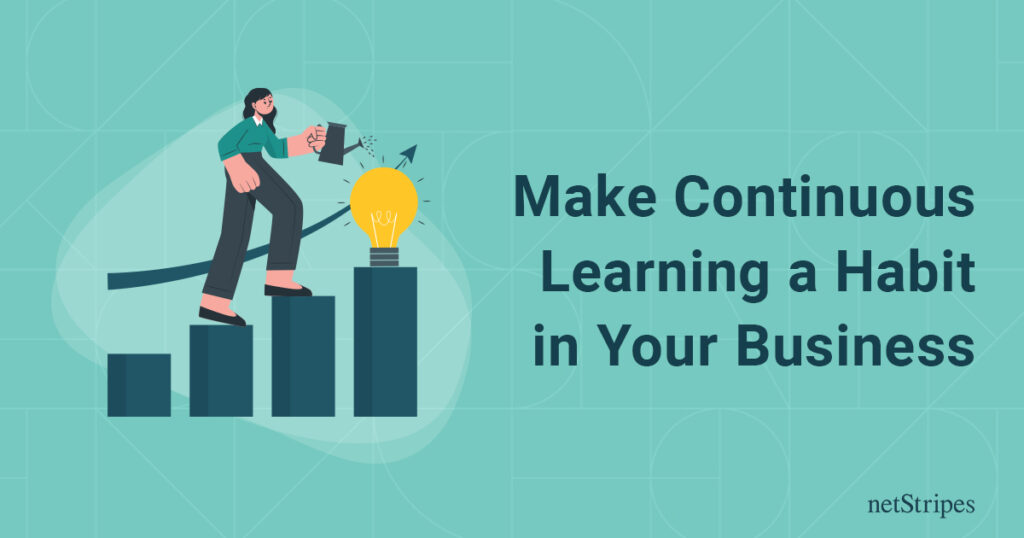 This is why it's so important to continuously learn the principles of digital and innovative marketing and how they can best be applied to your business. Doing this ensures your business strategy integrates the right steps to achieve results.
That's why at netStripes, we created a range of curated learning materials from e-books and blogs for bite-sized pieces of info that you can read daily, to videos and live webinars on various digital marketing topics for small and medium businesses.
Make learning a habit. Reserve time to focus on improving not only your business knowledge but your self-development as well. For more in-depth learning, online training courses are a great option since it allows you to follow a course but within your timeframe. For more information on online learning read our blog here.
Step 3. Nailing Your Strategy
Strategy is fundamentally important if you want to succeed online. However, the reality is very few businesses have a clear digital strategy and from our experience of meeting over 5,000 business owners, over 90% of those who have one don't get it right.
Hence the reason they're not achieving results, and have so much competition. Not only is this bad for business, but it also disrupts any opportunities for growth, and the goals you set for yourself. 

The Digital Strategy Advisory Sessions provide you with the best in digital expertise from experts in the field.
A digital strategy framework provides clear direction and guidance to an online business. It aligns with and supports your overall objectives, your unique value proposition, branding, and creates a foundation for sustainable growth.
That's why nailing your strategy is essential to ensure you're reaching the right customers who value your products/services.
To develop a digital marketing strategy that is customised to your business, you first need to identify and assess 3 key areas in your business plan – the customer strategy, service strategy, and competitor strategy. Evaluating and developing each area will help create a holistic strategy.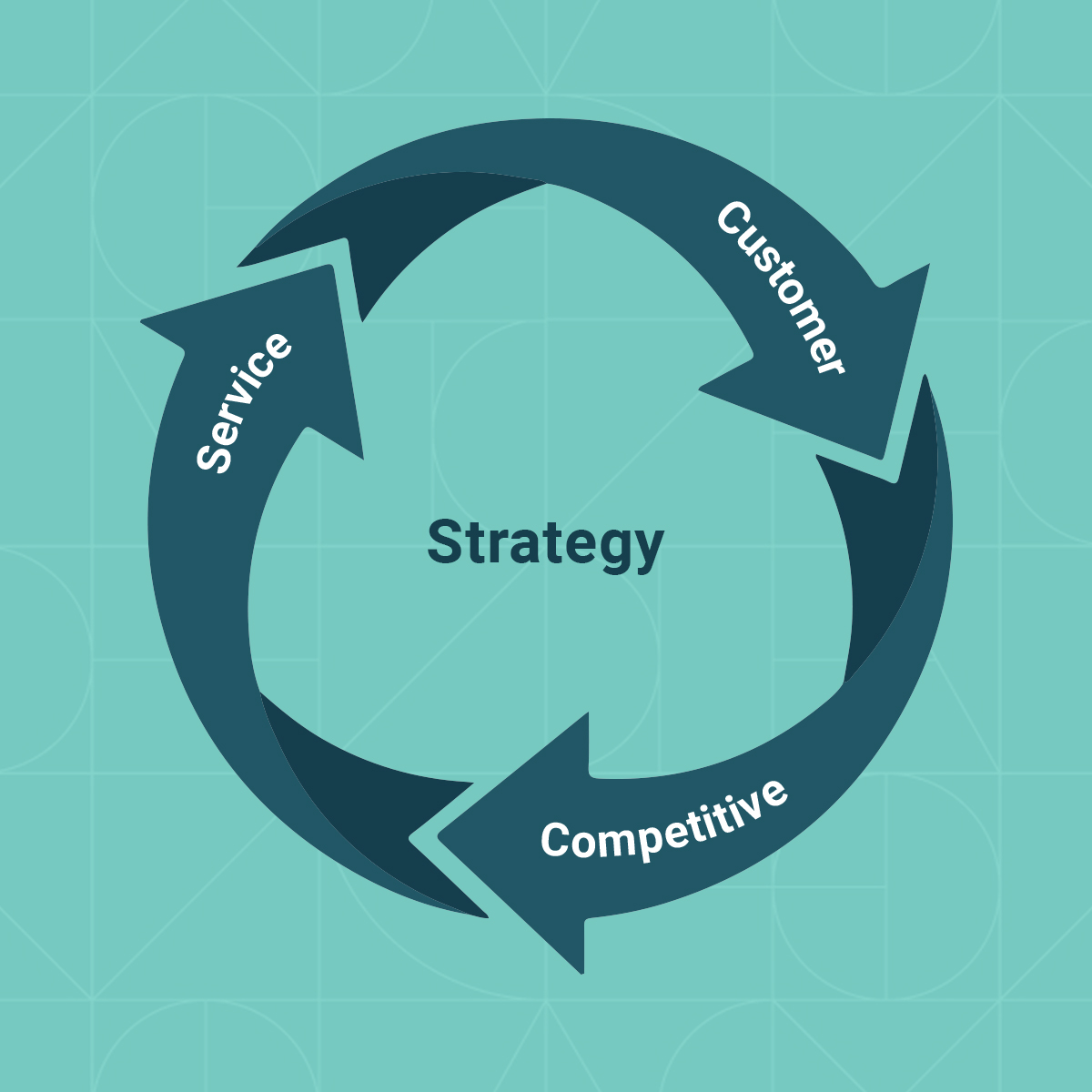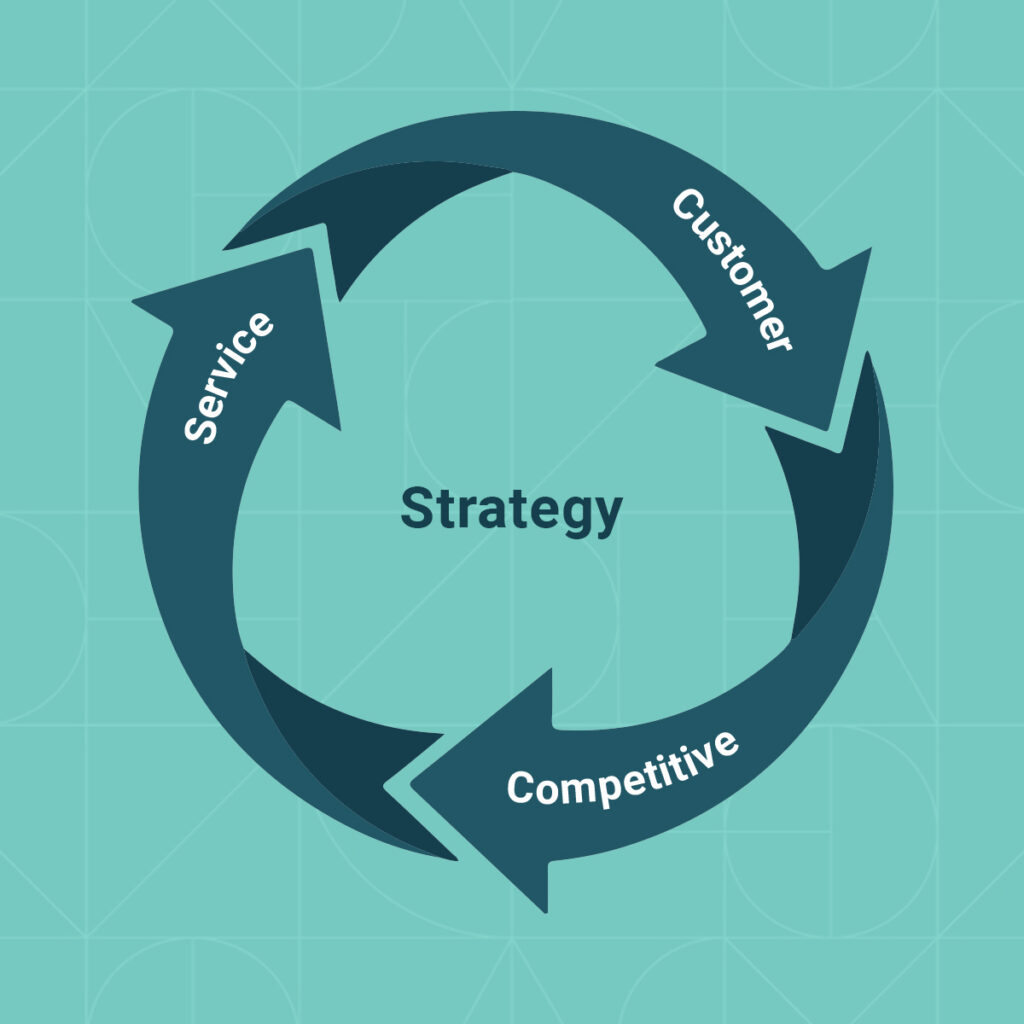 • Customer Strategy: Find your ideal customers
This is an area that even experienced business owners can get wrong, and it's often a very eye-opening moment when it becomes clear. Your ideal customer is the person you love working with and vice versa, because you're resolving their pain points, and as a result, they value your business and are willing to pay top dollars for it.
The people you don't like working with are the 'anti-persona' – they consume all your time and energy and impact business negatively by devaluing it or trying to haggle on services. Most importantly, they affect your confidence, and this is one of the biggest issues people have.
Create a customer persona for your business to help guide you in your strategic thinking. You can do this by learning valuable insights about your intended target audience. Talk to at least 7 of your customers to identify points like 'why do you use my service? Where did you go before? What do we do better?
The more you know, the more effective your decision-making is. Check out our in-depth article on creating a customer persona profile and how you can implement the same techniques for your business.
• Service and Competitor Strategy: Creating and positioning your unique value proposition (UVP)
Now that you've put together a profile of your ideal customer, it's time to evaluate your service strategy and see what areas of business can be fine-tuned to better suit their needs and wants.
When fine-tuning your services, you'll be able to create a UVP that positions you apart from competitors. This rarely involves any big changes, and you'll notice the competition drastically reduces once you start focusing on a niche market.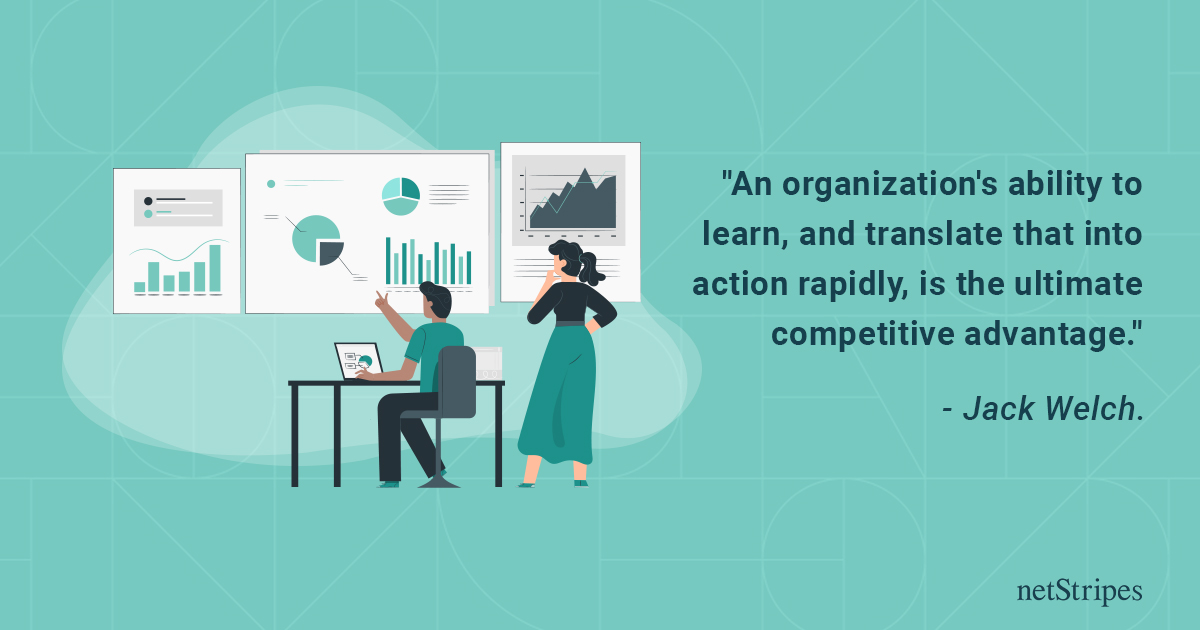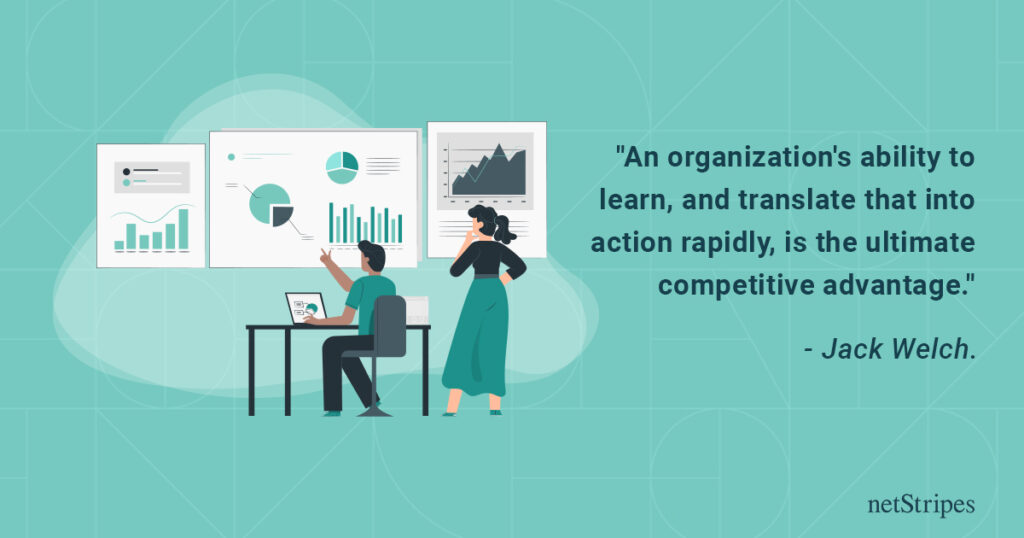 Fine-tune your services to suit their desire and create your UVP. Then, conduct a competitor analysis to position your business apart from them. This rarely involves any big changes, and you'll notice your list of competitors reduce when focusing on a niche market. 
An example of the benefits of tweaking service strategy is our client Fabio Funai's business Bespoke Catering. In 2020, the business was forced to cancel all its booked events due to the introduction of social distancing guidelines.
Unable to book events and with no revenue coming through, Fabio had to rethink his business model and pivoted the business to suit the new needs of his customers. He did this by reinventing his services to providing a catered home dining experience with free delivery.
As a result, while Fabio ended the year without a drop in revenue, most other businesses in the same industry lost up to 80% of their revenue. 
Step 4. Create Instant Trust and Credibility with Branding 
Once you've put down your new strategy, you need to embody it in all your branding that customers will see, from your website and advertising to social media channels.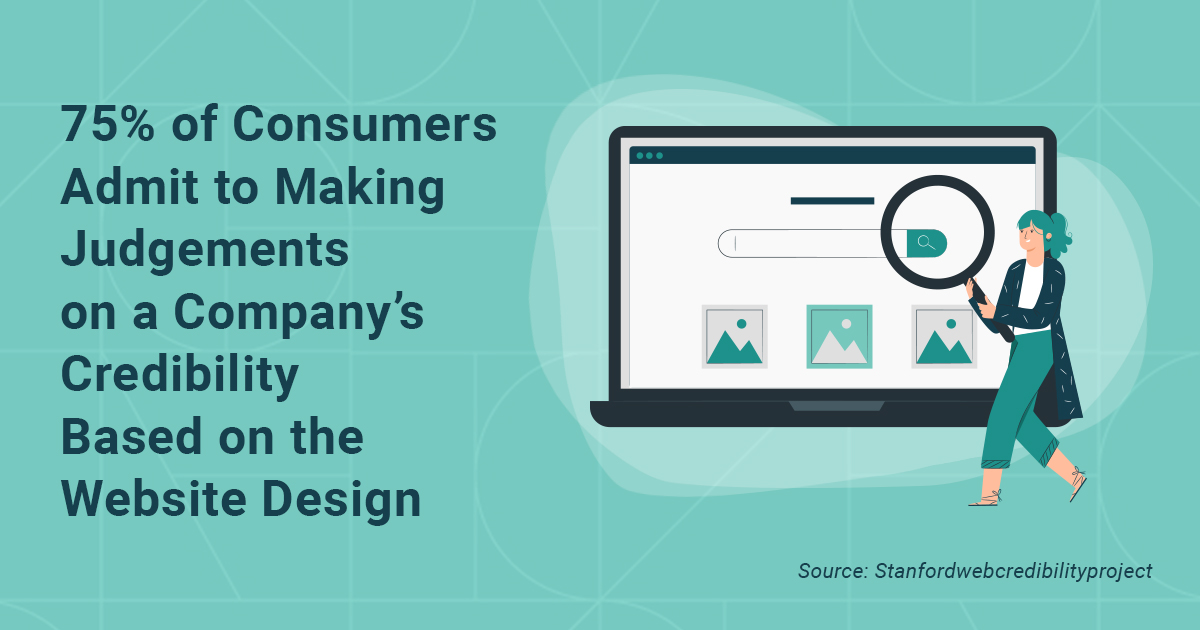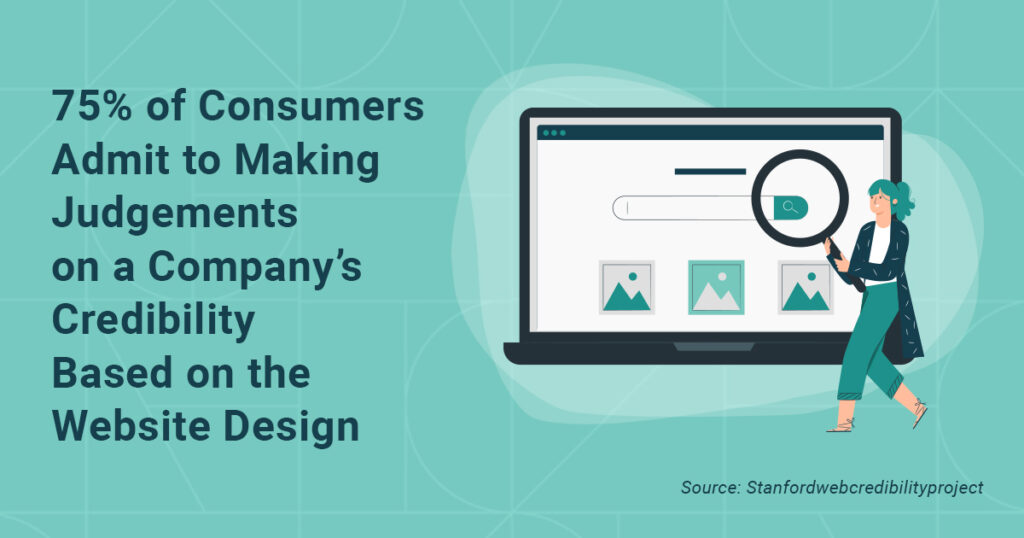 Consumers are time-poor and want to make quick decisions. They have to be convinced within the first 2 to 4 seconds of opening a website! To do this, your branding should communicate instant trust and credibility. 
A common mistake business owners make is skipping these digital marketing strategy steps before building a website, hence the branding doesn't resonate with your customers.
Don't waste your time and resources by driving traffic to a website that doesn't deliver results! This is the biggest mistake for business owners, and one you must avoid, if not it will be a very costly exercise.
Step 5. Develop Your Innovative Website
Once you perfect your strategy and your branding is on point, you can now focus on developing a digital platform that supports your business growth with all the right tools. 
At this stage, if you've already set up a website on a free website builder like Wix, you might be wondering why you can't just apply the branding and strategy to your existing website. The fact is services like Wix, don't do your business any favours.
Most business owners who have tried working on website builders, don't have all the skills needed to build a website, and the net result looks homemade and does not invoke the trust and credibility required for success.
Press play to see how Sonia Wray took her online business from an undeforming platform which wasn't resonating with her clients, to a world-class website with a winning digital strategy that has since tripled her business revenue!
Most people, while experts in their own trade, simply lack the professionalism required to build a world-class web presence. Hence it can turn away potential customers as your website is not resonating with them.
Another very important reason to note is that the website DOES NOT belong to you. All the website files, data, and coding belong to the website building platform.
This means, if you decide to increase the functions on your website and upgrade, there's no way you will be able to take your webpage off their platform. You don't have access to backend data, site files, coding, etc. Therefore, all the effort you put into creating your website is lost and you'll have to start over again from scratch.
When you take your business online, you have to make sure your website resonates with visitors and takes them on a positive buyer journey. A professionally designed website will help your business achieve this. 
In the case of Fabio, since he already had a world-class website that created a sense of instant trust and credibility with visitors, he only needed to make a few small changes to his website to introduce the new services and his hard work quickly paid off. 

Your first step to building a world-class website starts here.
We understand finding a trustworthy website developer that not only understands your requirements, and develops a stunning website, but is also affordable and won't break your budget, can be difficult. But, once you do, and you see that finished website go live, you'll immediately see the difference it makes to the business.
Step 6. Launching Promotions 
Launching a website is a major accomplishment. You've probably spent several weeks or months working on creating a strategically designed platform that caters to the needs of your ideal customers. But the goal is to reach more customers than before and win leads. It can't simply be launching your website and calling it a day. 
That's why your launch strategy is so important. It needs to effective and efficient, targeting exactly who you want as opposed to blindly advertising to everyone. But before creating your marketing content, first, take some time to better understand your marketing platforms and decided based on research what is your primary platform.
One of the best formulas to create a winning strategy is the AARRR Metrics Framework – AARRR is widely accepted as the five most important metrics for a business to focus on.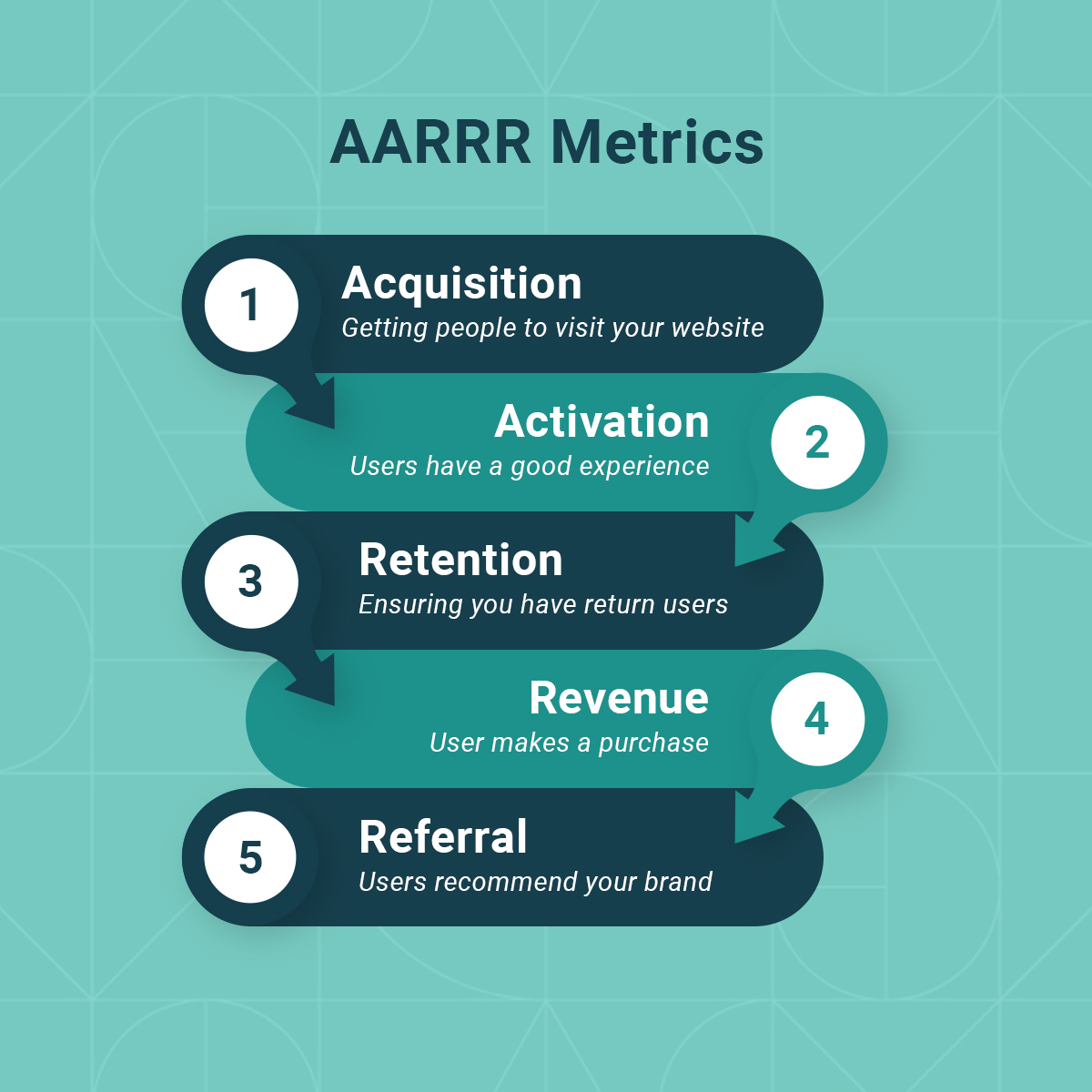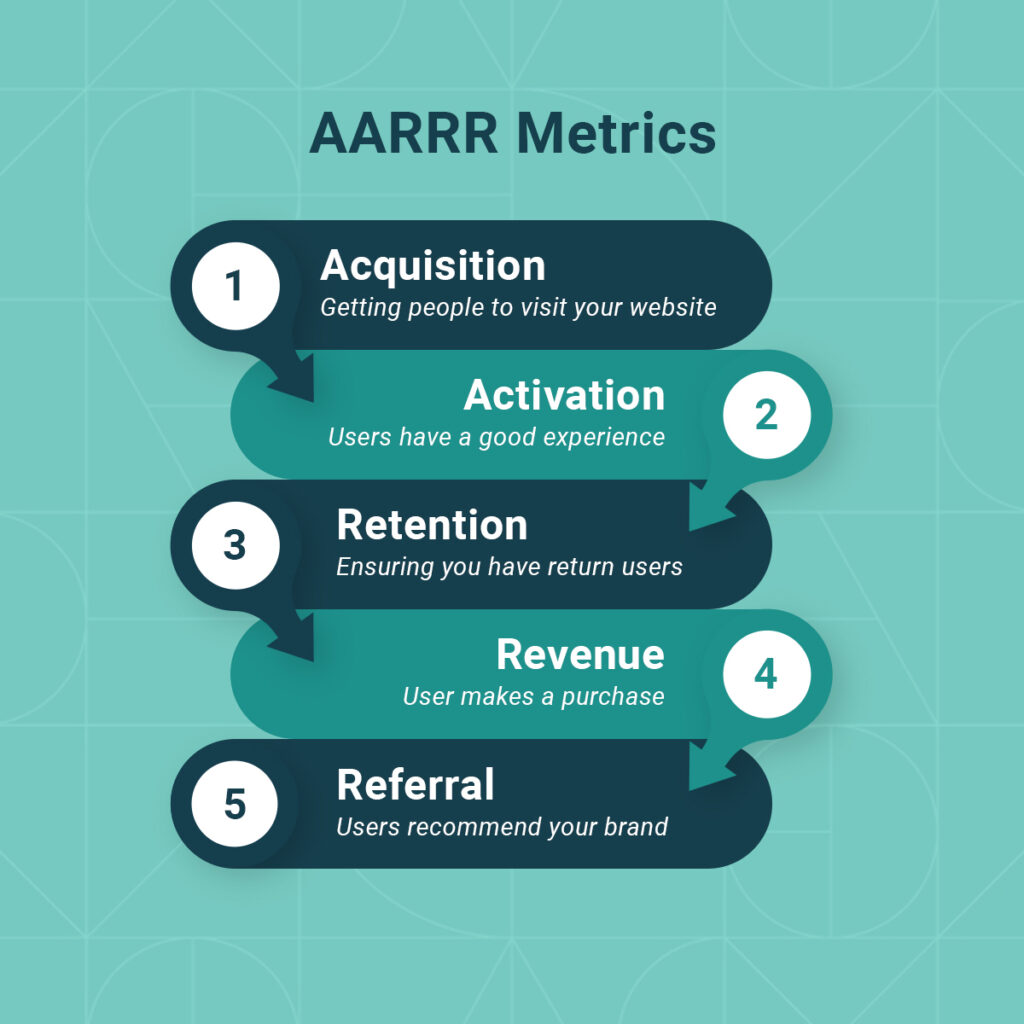 That is because these metrics effectively measure your company's growth while at the same time being simple and actionable.
Breaking down your funnel as stated above can help you identify which points require more attention and how different marketing strategies can move customers further down the funnel. Click here to learn more about the 5 stages of the AARRR Framework.
Investing in an online business without a strategy is throwing away good money. Without a clear-cut road map and a direction to reach your goals, your business may never see the success it deserves.
The power of a digital marketing strategy cannot be underestimated. If you don't have one, it's time to invest in one. If your current strategy isn't working, revaluate and reinvent. A powerful digital marketing strategy can help you make sense of all the noise online and be your skyrocket toward success.
Of course, if you need a little help tackling all these areas, get the advice of a digital specialist or work with a professional web development agency to help you get started on the right track.

Online Advertising & Support