You thought you ticked off all the correct steps to set your small business on the path to online success.
You created a website, and social media profiles for your business, hired someone to work on your advertising campaigns, and spent more money than you can afford on digital marketing initiatives. 
So why is your digital marketing not working for you?
In this article, we'll reveal the findings from our research of over 5,000 businesses, on why business owners are struggling to achieve digital marketing results.
We'll also provide suggestions for improvements and how to avoid them in the future. Here are the top five reasons.
#1 The Business Owner's Knowledge of Digital
Digital marketing is a constantly evolving field, and there are many developments, updates, and trends to understand.
However, what is most important is that your business operates in an increasingly accelerated digital world.
So, having the fundamental knowledge on how to run a digital business is crucial to success.
In general, 90% of business owners think it's someone else's job to figure that out.
However, it is time that we acknowledge that to grow a business, you cannot depend on others to handle that responsibility for you.
Once you make the mind shift and gain that knowledge, then everything online changes for you!
It is about understanding and following the two principles of digital marketing, a tried and tested process for online businesses. 
The two principles of digital marketing are: 
Number One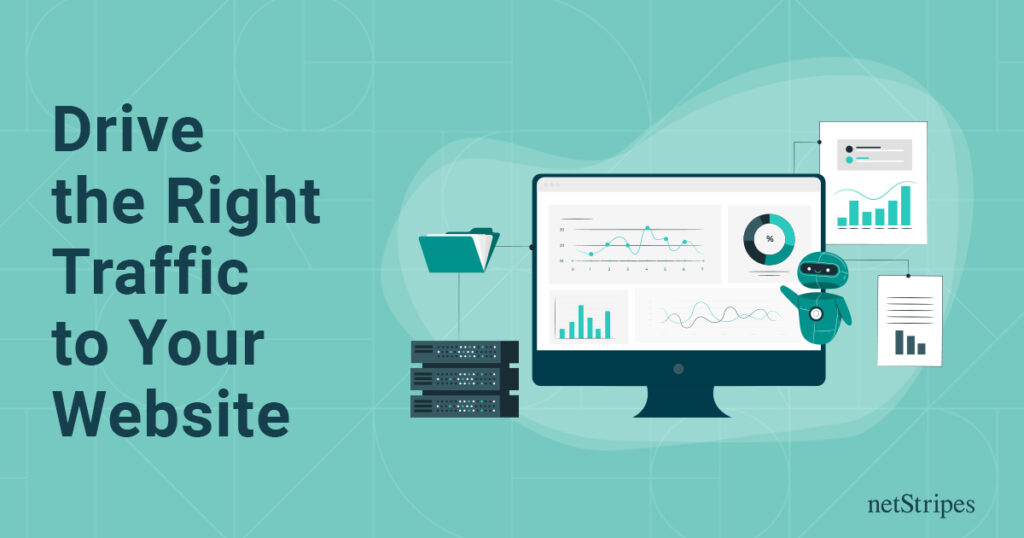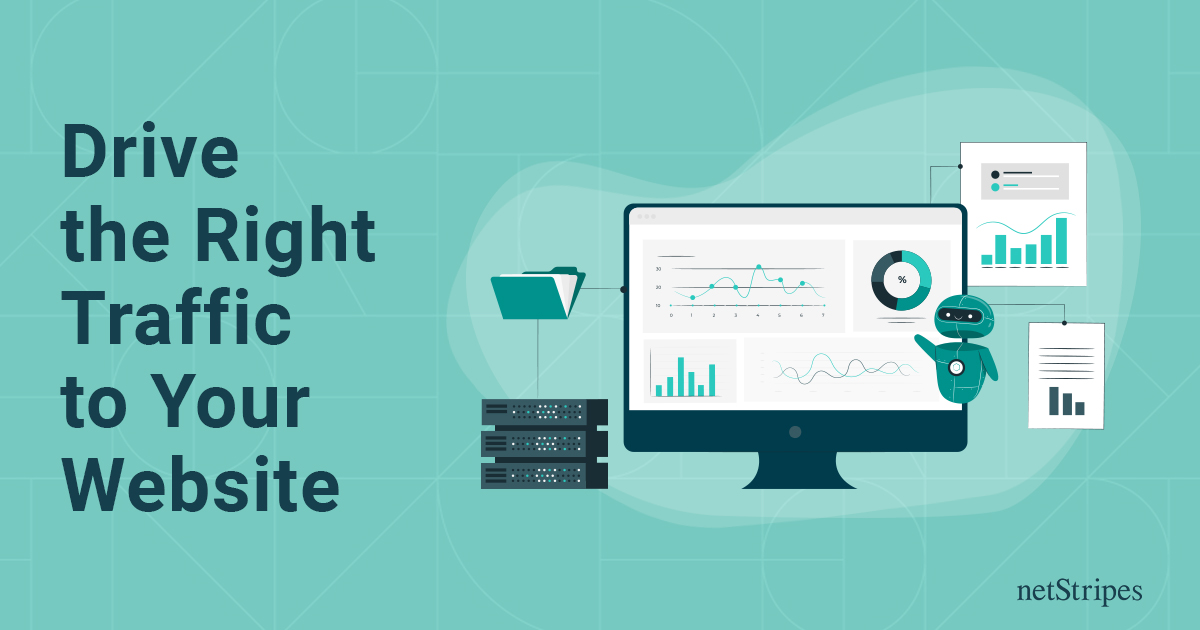 As a business owner, one of your priorities is driving more traffic to your business website, whether through social media channels, content, or advertising.
However, increasing website traffic does not guarantee more sales if it is not the right traffic.
You must know what the right traffic for YOUR business is. Who are your ideal customers? Who is willing to pay top dollar for your services/products?
If you don't know how to answer these questions in detail and not generally (age, income, etc.) then you are wasting valuable time and resources on the wrong people.
 Number Two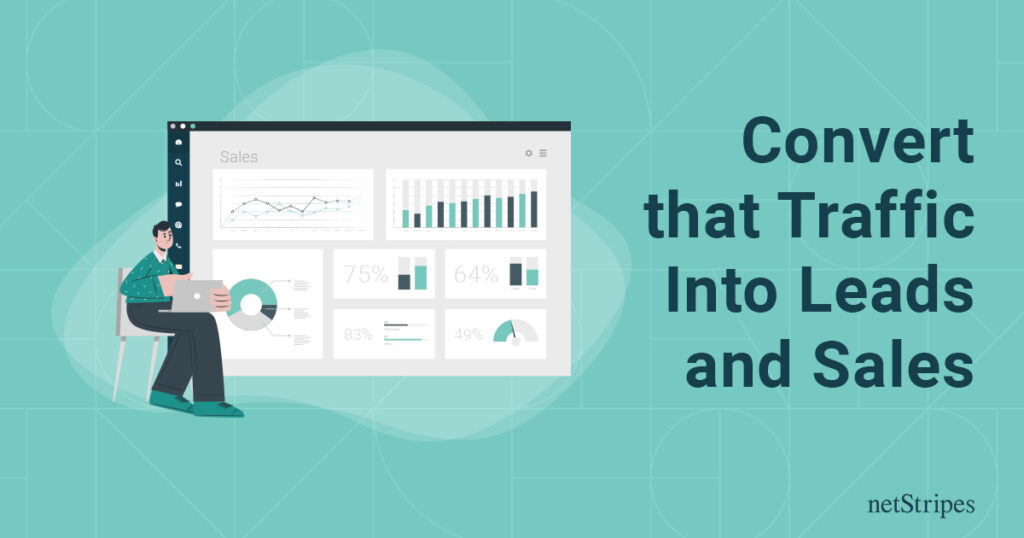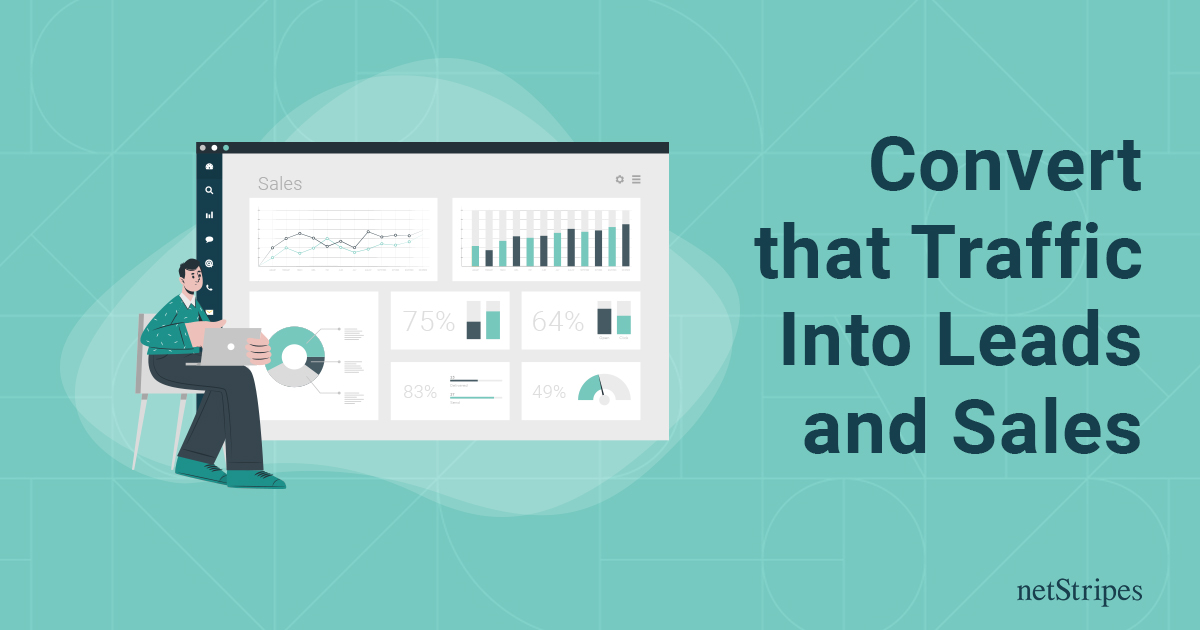 Businesses rely on customers for survival. They give us repeat sales and can be great advocates.
Several businesses can boast of high website traffic, but rarely convert them into leads and sales.
One of the main reasons for this is when your website doesn't convey instant trust and credibility to convince a potential customer to purchase.
Or else your website content has no differentiation and looks like all your competitors online. 
If you follow these principles, you will achieve results.
However, you need to be diligent, and constantly review and improve your marketing based on data and analytics to ensure you are on the right track.
netStripes have a tried and tested 5-step process to help you successfully implement the two principles of digital marketing within your business model.
Step one of the process is gaining the right skills and knowledge. Click here to learn more about how you can get started.
#2 Your Strategy Is Waaay off Course
Creating a strategy is a vital component of any online business.
It aligns your business goals and helps prepare a realistic vision for the future of your business, sets out the steps you need to take to get there, and increases the growth potential.
Unfortunately for most business owners, their first digital strategy is rarely successful right out of the gate.
A big problem we see is a lack of understanding of their ideal customers.
There are three essential parts to a strategy, your customer strategy, service/product strategy, and competitor strategy.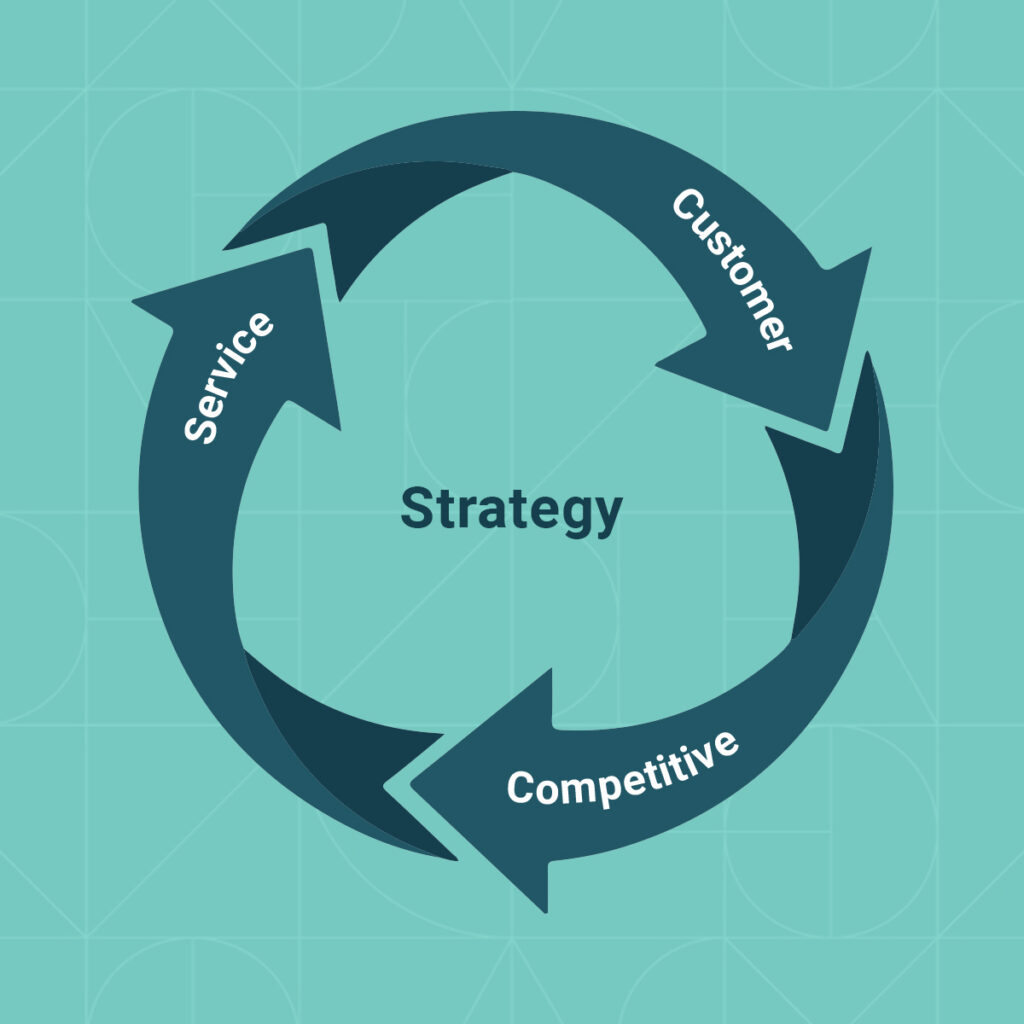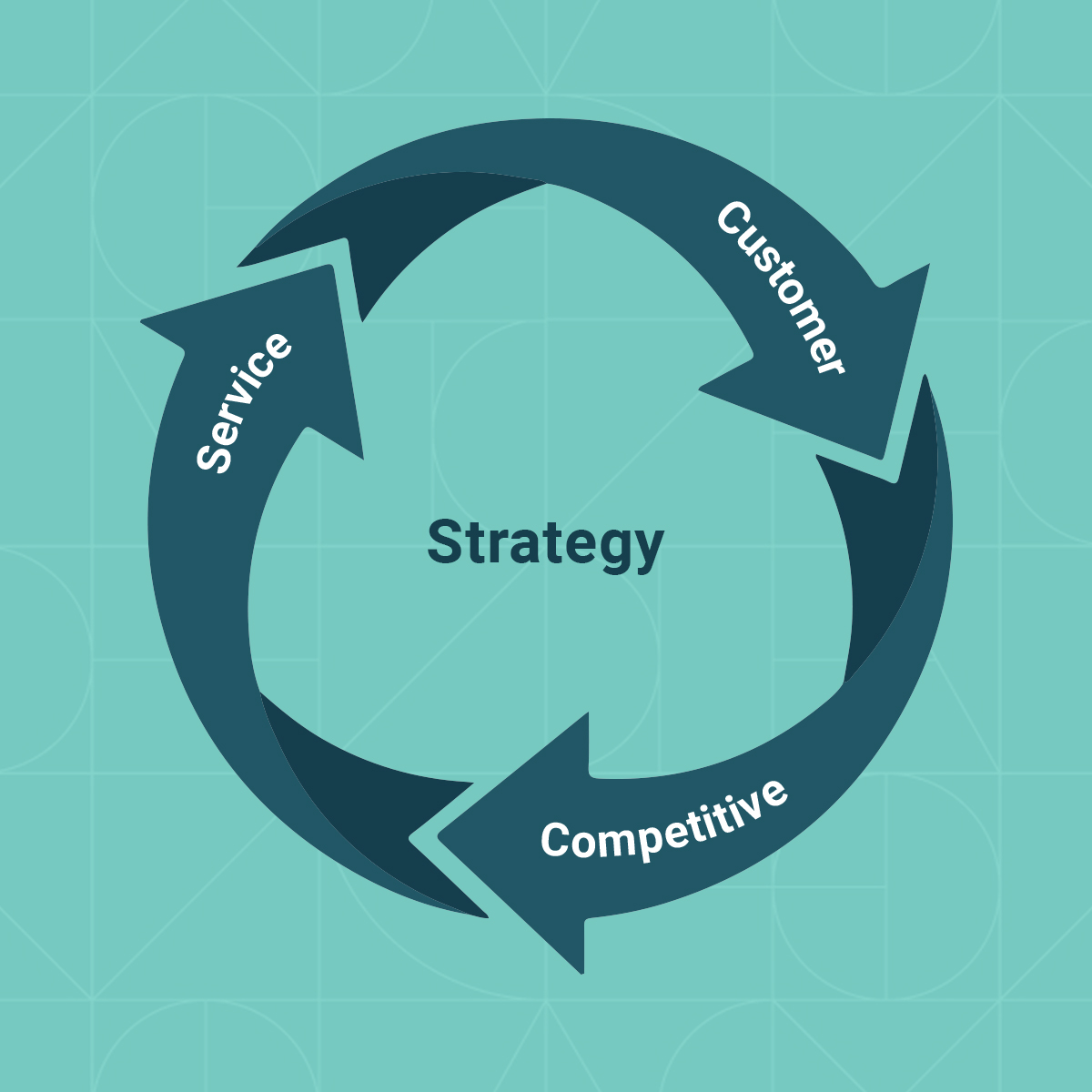 To get your overall strategy right, you need to nail all three of these from the start.
We cover more of this in detail in our article Why Nailing Customer Strategy Is a Must for Online Success.
Simply taking an existing strategy that might have worked for someone else and implementing it in your business plan is not going to cut it. 
Do you know your ideal customers in detail?
The fact is, even experienced business owners can be unaware of who their ideal customers are because, in digital marketing, you have to know them in a lot more detail.
Not just in the general view of age, gender, profession, etc. Otherwise, you will be wasting valuable resources, and not seeing results.
Create customer personas for your business to help guide your strategy.
Collect valuable insights about your intended target audience by talking to at least 7 of your customers why paid you top dollar to identify points like:
What triggered the need for my service?
Why do you use my service?
Where did you go before?
Where else did you research?
What do we do better?
The more you know about them, the more effective your strategy and communications will be.
Check out our in-depth article on creating customer persona profiles and how you can implement the same techniques for your business.

The Digital Strategy Advisory Sessions provide you with the best in digital expertise from experts in the field.
Is your value proposition too general? 
Your value proposition is a statement that answers why someone should do business with you and not your competition.
If it is too general and sounds just like a thousand other businesses, you will not convince people to purchase from you.
When you know your personas, you are in the position to fine-tune your services to suit their needs and create a unique value proposition.
A UVP sets your business apart from the competition and creates your niche market.
It rarely involves making enormous changes, and you'll notice your list of competitors drastically reduced. 
#3 Your Online Presence Doesn't Resonate With Customers
Does your online presence instantly evoke a sense of trust and credibility with your website visitors? If not, it could be driving away potential customers.
This is about getting your branding right, a brand is not just a logo, it's the messaging, the visuals, and the feeling that a business evokes in customers.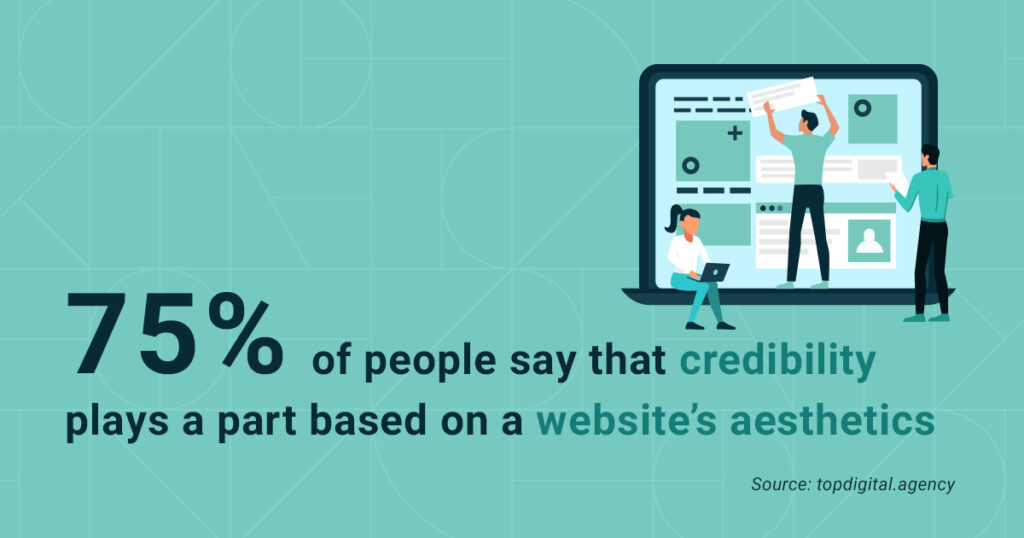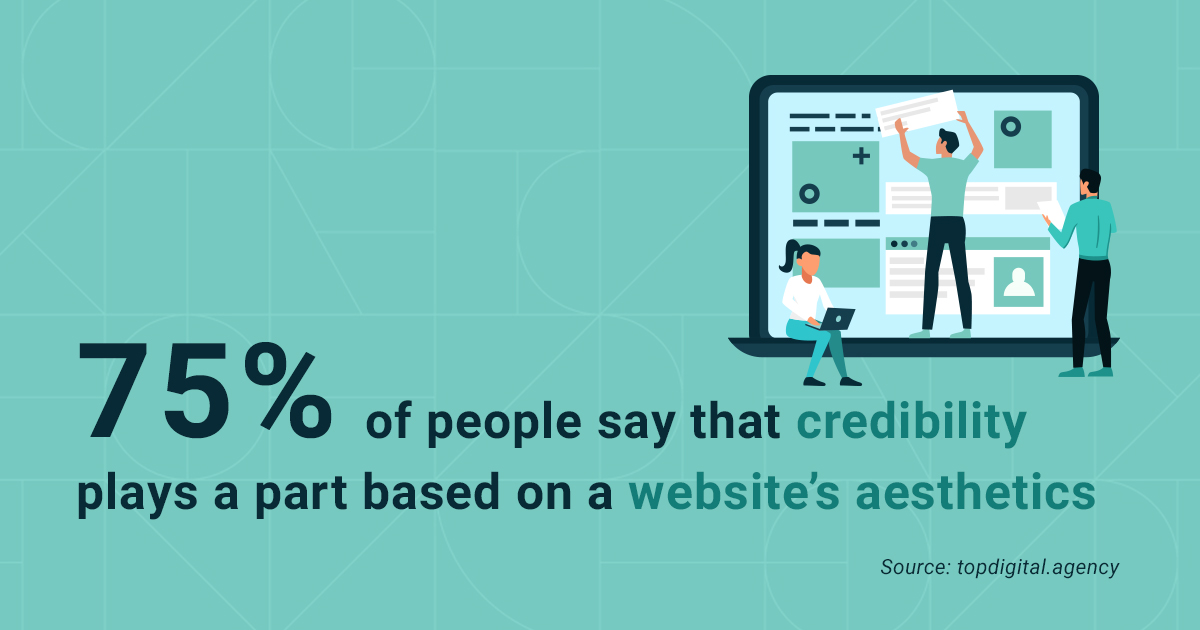 A distinctive brand helps you not just stand apart from your competition but stand much taller – this is what you need to win a consistent stream of high-value clients.
Online shoppers are time-poor and want to make quick decisions. They have to be convinced to stay within the first 2 to 4 seconds of opening the website!
Leave It to the Experts
No one person has the skills to build a website that truly resonates with customers.
Firstly, you need a strategist who will perfect the three key areas of strategy, which we discussed previously, and create a custom strategy for the business. 
Secondly, you need a world-class brand designer who can take that strategy and implement it into a design that evokes instant trust and credibility.
This is someone who has extremely creative design skills, and is experienced with online branding
Finally, a top-class developer can take that custom design and translate it into the world-class website it needs to be, and not every developer has the skills to do that. 
Unfortunately, most web development companies that work with small businesses are typically one to two-person businesses.
Both the design and development are done by the same person, using a standard theme or template without any strategy.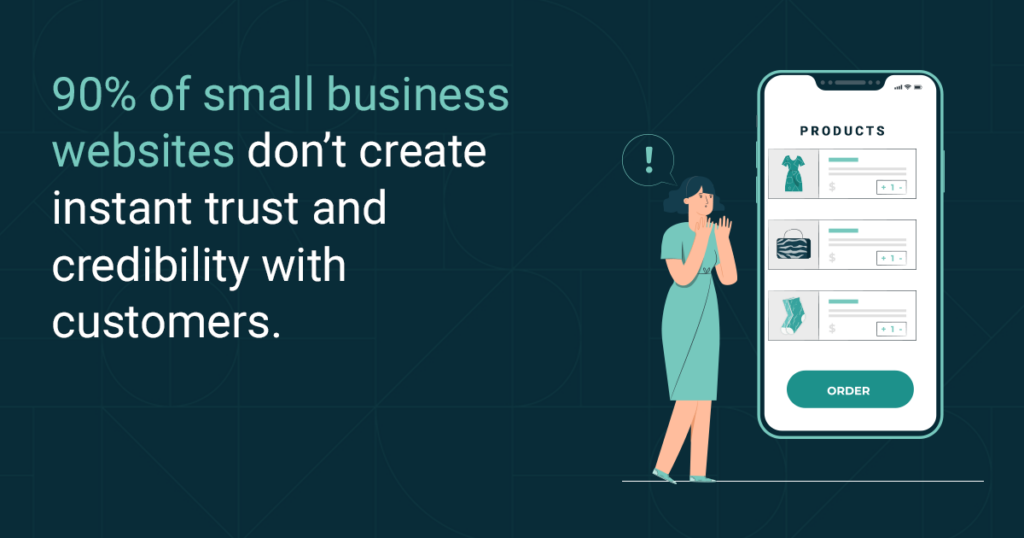 Hence the outcome does not achieve the desired results. It is one of the biggest problems and the main reason why 90% of small businesses don't have websites that resonate.
Using themes, layouts and free website builders don't work. Most people who use free website builders will have to re-build them after a few weeks.
Not to mention the fact that you don't have access to backend data, site files, coding, etc. when you use free sites.
Therefore, all the effort you put into creating that website is lost when you decide to leave it.

Your first step to building a world-class website starts here.
The opportunity cost of not getting your website right keeps the business from not reaching its potential as long as the old website is functioning.
And we have seen this can be fatal for many small businesses if they don't act in time.
If you already have a website and want it upgraded, consult with a digital strategist first to see what areas of your website need to be improved. 
#4 Your Advertising Is Not Systemised
This is about understanding the buying behaviour of your customers and helping them to move through the steps in the sales funnel by answering their questions.
You need to understand the two principles of digital marketing, and how to create brand awareness and brand recall in the minds of your ideal customers by delivering simple but effective messages. 
Your advertising must connect with customers or else it won't work. To do this, you need to know their pain points, needs, wants, and desires intimately, so you can create compelling advertising that resonates.
As you can see – this is why #2 Strategy is so important. 
Ask yourself, does your brand effectively communicate who you are simply and authentically, without any jargon?
Does it communicate how you solve your customer pain points, and how you are different from your competition?
And remember, all this needs to be said in just a few words. This is where the value of hiring expert strategists and brand designers comes in, they nail all this stuff for you. 
As we discussed in the digital marketing principles – our goal is to attract and drive the right traffic to our websites, and we do this through our advertising.
Then, we convert that traffic into sales and leads.
Building a growth funnel
The AARRR Metrics is a system below that netStripes and all major companies like Airbnb, Uber, Facebook, etc have used during their growth stages.
The metrics incorporate five stages of the customer buying cycle into a funnel called AARRR, which stands for Acquisition, Activation, Retention, Revenue, and Referral.
It was developed to identify where a business should focus efforts to optimise digital marketing and sales efforts.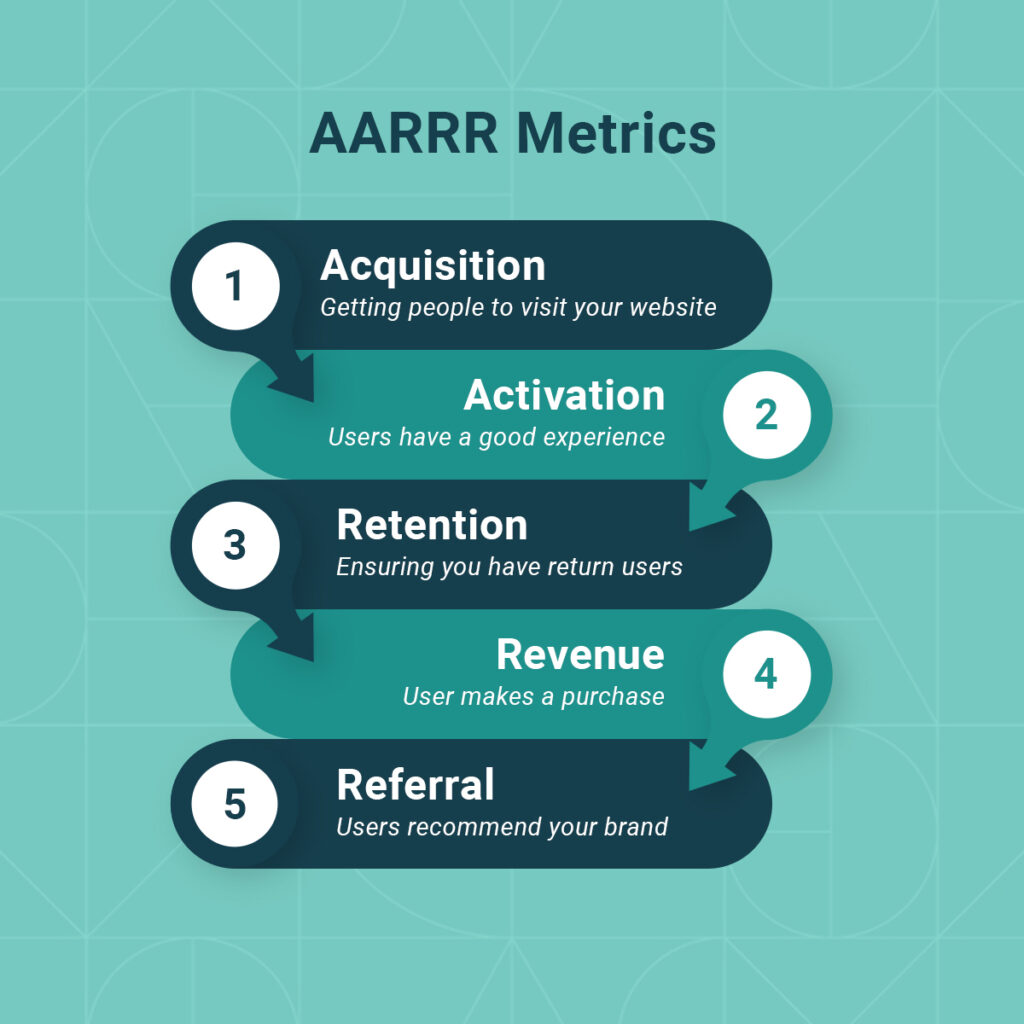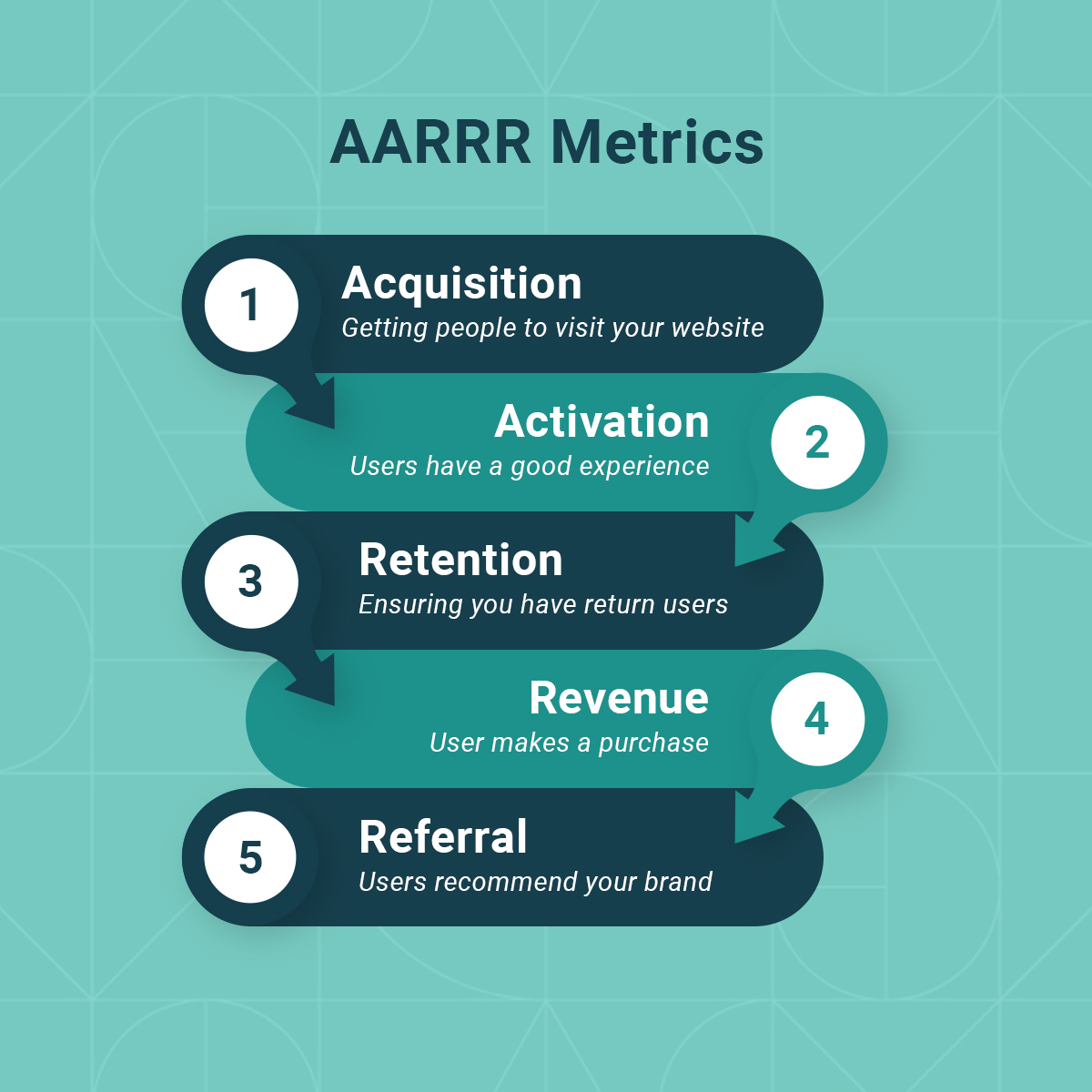 By implementing the AARRR metrics, you'll be able to identify what areas of your business need the most resources and optimisation for improvement and begin working on a conversion strategy.
To learn more about AARRR Metrics and how to implement them into your business, click here.
Is your brand inconsistent?
No business can go far with inconsistent branding. Brand recall is a significant part of advertising. When you have consistent branding, people feel they know what they can expect from you.
You no longer need to convince them who you are, or what your products and services can do for them.
Think of big brands like Nike or Coca-Cola, their brand message is consistent, and advertising is easily recognisable in any form. Today, every small business can achieve this.
For example, when you think of Toyota, you instantly think of reliability. How about Lexus? Going just by the name a luxury car comes to mind.
Consistent branding helps position your business top of mind and makes it easier for them to remember you and trust your brand.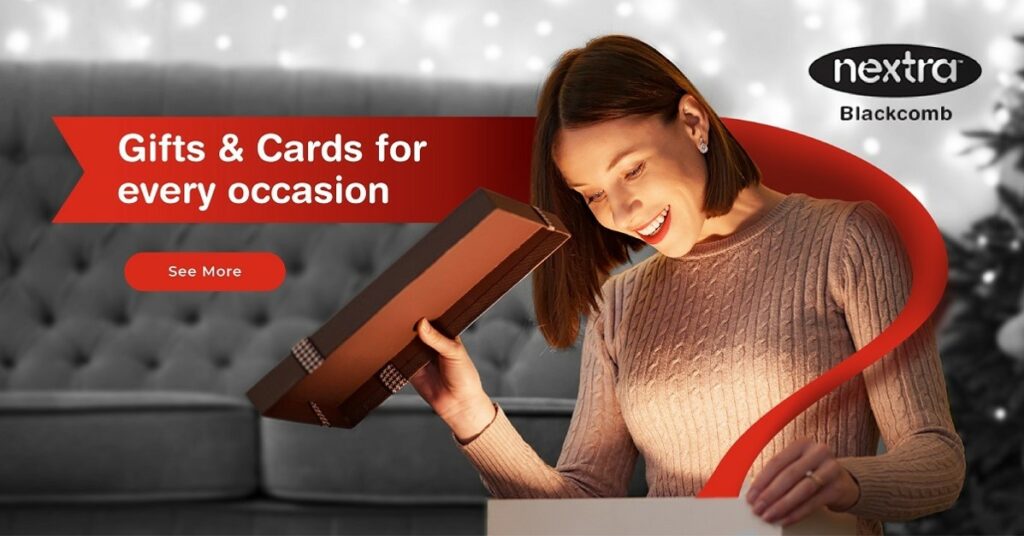 Keep your brand imagery and messaging consistent across all digital channels.
This gives customers a consistent experience, and they will know what to expect and feel when they see your brand anywhere. 
Are you testing your advertising campaigns?
A link click, a subscription to an email, a conversion– these are the goals any business owner wants to achieve in their advertising campaigns.
But how confident are you in your advertisement?
Whether you want your ads to increase conversions or create awareness, you need an ad that you know can achieve results. And the only way to know that is to A/B test it well.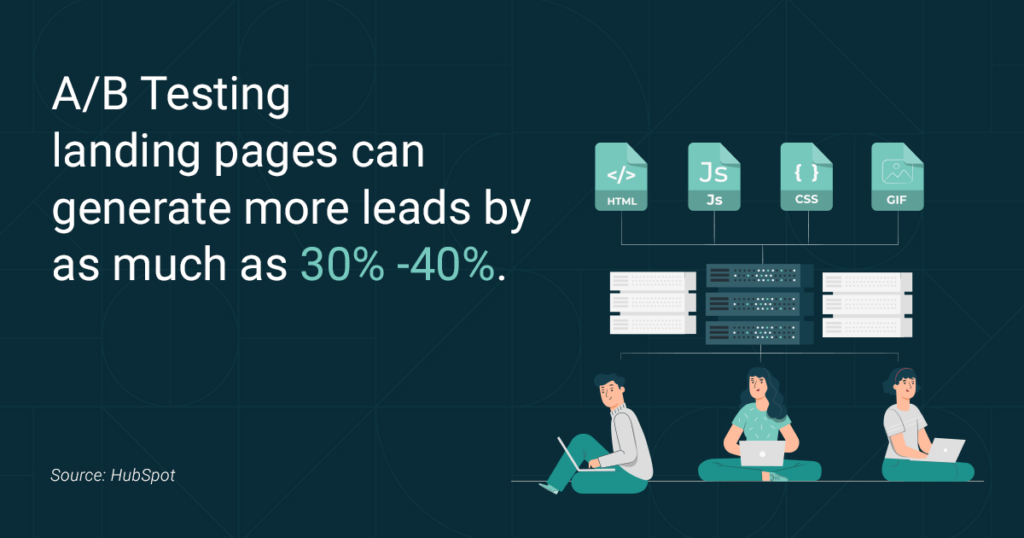 This involves testing user experience by experimenting with two variants simultaneously and comparing which variant drives more conversions.
By taking click rates, conversions, and other metrics into consideration, A/B testing allows you to decide which ad, or part whether imagery or copy, is the most effective in driving your goals.
With consistent testing and review of metrics, you'll have a solid foundation from which to kickstart your campaign.
#5 Budget Related Issues
It's important as a business owner that you set a clear budget for marketing each year, as you do for everything else in your business.
This is a much-neglected area for small businesses.
What we have seen in our research is that in most businesses that have financial issues, it is the result of their marketing not working.
Customers are the lifeblood of the business, and if you don't have a system that delivers a consistent inflow of customers, it will fail.
The only way to fix this is by setting a budget that can be utilised effectively in your marketing. 
So how do you create your budget? By understanding the LTV (Lifetime Value) of your most valuable customers.
For instance, if you know your customer is worth $30,000 to $40,000 annually, then you can decide how much you have to spend on your marketing.
We'll discuss more of this further down. 
Most business owners, although extremely skilled in their profession, don't have a clear understanding of marketing.

Business & Digital Marketing Resources
So setting a budget and getting skilled professionals to help you is an absolute necessity, if you want to fix and improve your business's financial situation.
Which digital channels do you use?
Where are your ideal customers more likely to spend their time? It could be specific social platforms, newsletters, or websites.
For instance, if your ideal customer is not on Instagram, why waste resources trying to engage them on the platform?
Time and resources are limited, especially for startups and small businesses, so work smart and understand which channels your customers frequent most and start there.
Measuring the lifetime value of your customer
This number is basically how much a customer would spend on your business during his entire life with you.
Once you know your LTV, you know exactly how many customers you need each year, and how much to spend to acquire them. 
e.g. If you are a mortgage broker, financial planner, or lawyer, your ideal customer could be worth anywhere between $6,000 to $20,000 in the first year, and recurring revenue each year after.
The biggest issue for most businesses is the opportunity costs of not winning your ideal customers.
In this case, it would be up to $20,000 along with the recurring revenue. 
So, knowing this figure is crucial for your business as it determines the profitability of the future relationship with a customer, which will help you determine your advertising budgets.
For more information on calculating your LTV as well as your Customer acquisition Cost, Click Here. 
You may have committed one of the above mistakes, in which case you have a good indication of how to review and improve your digital marketing.
Even if you have avoided the above and still find yourself missing your financial targets, then get in touch with a digital strategist who can help you evaluate your business strategy and what areas should be improved. 
---